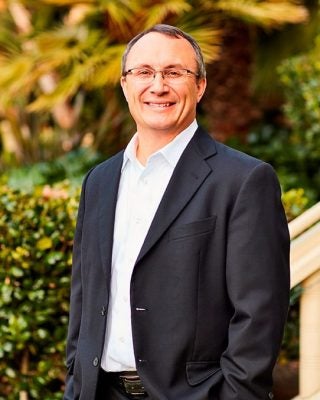 Jon Balousek
Executive Vice President 
Specialty and Corporate Development
Jon Balousek is executive vice president – Specialty and Corporate Development, with responsibility for the Litter, Food, Charcoal, Brita® and Glad® business operating units as well as corporate business development. He assumed this role in 2018.
Prior to this, Balousek served as senior vice president and general manager – Specialty Division. His other previous roles included vice president – general manager, Litter, Food and Charcoal; vice president – Marketing, Cleaning Division; and vice president – domain leader, Kitchen/Around the Home.
Balousek joined Clorox in 1991 as an associate marketing manager and then served as a brand manager until 1998. He rejoined Clorox in 2001 in the role of Marketing and Sales planning manager. He has since held positions of increasing responsibility in which he has grown mature businesses through both product innovation and commercial innovation. He has also been responsible for recruiting, retaining and developing key talent across the core functions.
He has held leadership positions on several nonprofit boards, including the East Bay Zoological Society Board of Trustees, the Multi-Cultural Institute of Berkeley and the St. Isidore School Foundation.
Balousek has a Bachelor of Arts degree in communications from the University of California – Los Angeles.