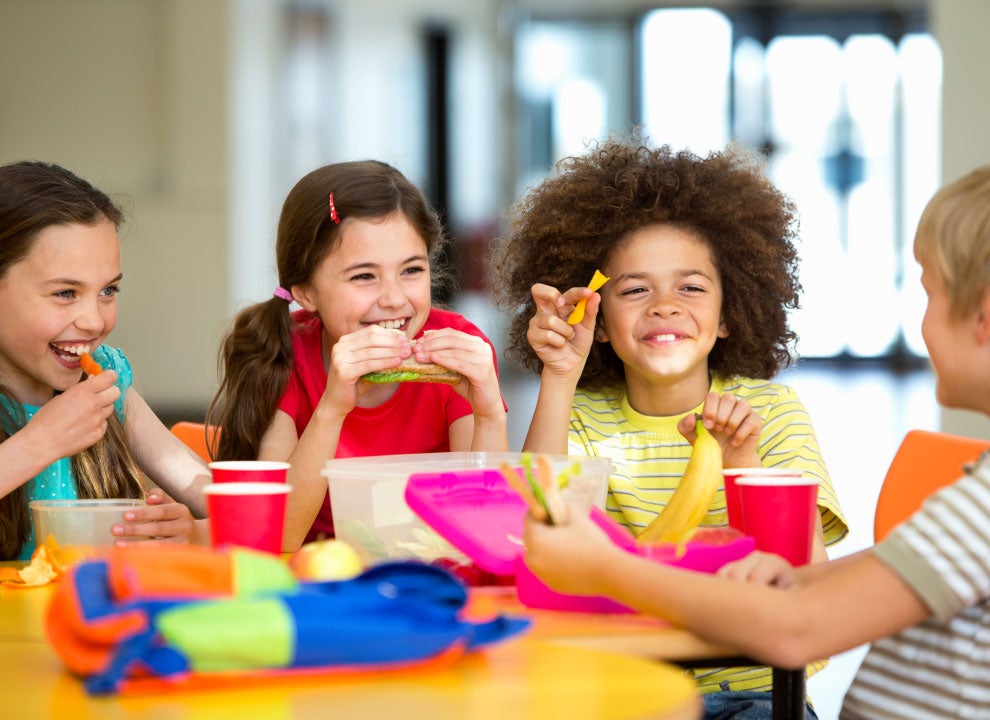 Thriving communities
Supporting healthy communities
Supporting healthy communities
Our value "Do the Right Thing" has grounded and guided us through the decades. One way this comes to life is through our work to support communities, particularly when they need it most. In fiscal year 2022, we provided cash grants, U.S. product donations and cash for cause marketing totaling nearly $89 million to support public health and the communities where our employees live and work.
The Clorox Company Foundation
The Clorox Company Foundation
The Clorox Company Foundation's mission is to foster healthy and inclusive communities so people can be well and thrive. In 2022, the Foundation identified Health Security as its signature theme, based on the belief that health and wellness is a basic human right. Since its inception, the foundation has awarded cash grants totaling nearly $135 million to nonprofit organizations in the San Francisco Bay Area and other communities in which the company operates.
Employee volunteerism and workplace giving
Employee volunteerism and workplace giving
Clorox employees are at the heart of our philanthropy. They generously contribute their time, money and passion to causes important to them — and Clorox rewards employees' efforts by matching their donations and contributing cash to organizations where they volunteer.
In calendar year 2021, employees donated nearly 102,500 hours of their time to hundreds of local nonprofits, a financial equivalent of $3 million.
The fair market value of our U.S. donations alone amounted to $80 million in fiscal year 2022.
Cause marketing partnerships
Cause marketing partnerships
Through cause marketing campaigns, we make cash and product donations to nonprofit organizations in support of causes that are consistent with our brands' purposes. During the 2022 fiscal year, we made about $4 million in cash donations to support such initiatives. Below are some of the causes and organizations supported by our brands in recent years.
Clorox provided a grant of $100,000 to the American Red Cross to support the Ukraine humanitarian crisis.
Our brands supported the Convoy of Hope through the 2021 hurricane season by donating 7,000 Clorox TurboPro Handheld Electrostatic Sprayers, and hundreds of truckloads of CloroxPro disinfectants across multiple impacted states, including ready to-use Clorox Bleach products that clean, kill, and control mold and mildew.
In support of America's superhero teachers, Clorox donated $1,200,000 to DonorsChoose as part of its FY22 back to school programming to supply the resources teachers needed to set their students up for success.
Approximately 42 million people—one in eight individuals in America—were estimated to experience food insecurity in 2021 due to the ongoing economic fallout from COVID-19. Across the country, people had to choose between paying for groceries or bills. Many facing hunger experienced these tough choices for the very first time in their lives. That is why Hidden Valley Ranch supported the Feeding America network through the "Fight Hunger. Spark Change." campaign. During the months of April and May, Hidden Valley Ranch donated the monetary equivalent of at least one meal ($.10), per purchase of Hidden Valley Original Ranch Topping & Dressing and Hidden Valley Original Ranch Seasoning & Salad Dressing Mix through this campaign, with a total donation of $150,000.
Our Pine-Sol brand partnered with Essence Communications for a third consecutive year to support the fast-growing but historically underfunded demographic of Black women entrepreneurs. Through the "Build Your Legacy" contest, women who are creating a positive economic impact in their communities were awarded $120,000 in grants in FY22 and six months of business coaching with entrepreneur and "She's the Boss" television star Nicole Walters.
Pine-Sol created Pine-Store, an online shop selling Pine-Sol-branded merch and apparel. 100% of proceeds from the store are donated to digitalundivided, an organization that supports economic growth in Black and Hispanic communities. Through the success of the Pine-Store and the "Build Your Legacy" contest, Pine-Sol has been able to donate over $500,000 to date to support Black female entrepreneurs.
Clorox donated $50,000 as the official cleaning sponsor for Humble Design, an organization that serves individuals, families, and veterans emerging from homelessness by transforming empty houses into welcoming homes.
Over 2 million cats enter the shelter system each year, and only half are adopted. That is why Fresh Step, the official cat litter brand of Best Friends Animal Society, continued its annual donation of $100,000 to support the organization's efforts to help cats find their forever homes.
As part of their official partnership with Operation BBQ Relief (OBR), which provides meals to displaced residents and emergency personnel during times of natural and other disasters, Kingsford committed product, volunteers and financial support to OBR's disaster relief efforts, as well as the BBQ Basics tour and the Always Serving Project, which connects and inspires communities to use barbecue as a way to come together. Additionally, Kingsford provided $250,000 of financial assistance to 25 local BBQ joints across the country, each of which received $10,000 with no strings attached, to use as they pleased in supporting their restaurants, employees and/or communities.
To support the rich tradition of barbecue in the Black community while helping invest in its future, Kingsford continued its Preserve the Pit Fellowship program. The Preserve the Pit Fellowship gave a select group of barbecue professionals an opportunity for one-on-one mentorship with dedicated industry leaders. They gained skills and received helpful advice from their mentors and also received grants to support the growth of their businesses.
Burt's Bees provided a donation of $30,000 to Habitat for Humanity to support the organization's diverse programming to individuals around the world.
Our other ESG pillars
Clean world

Clean world

Fighting climate change and eliminating plastic and other waste.

LEARN MORE

Healthy lives

Healthy lives

Improving people's health and well-being.

LEARN MORE