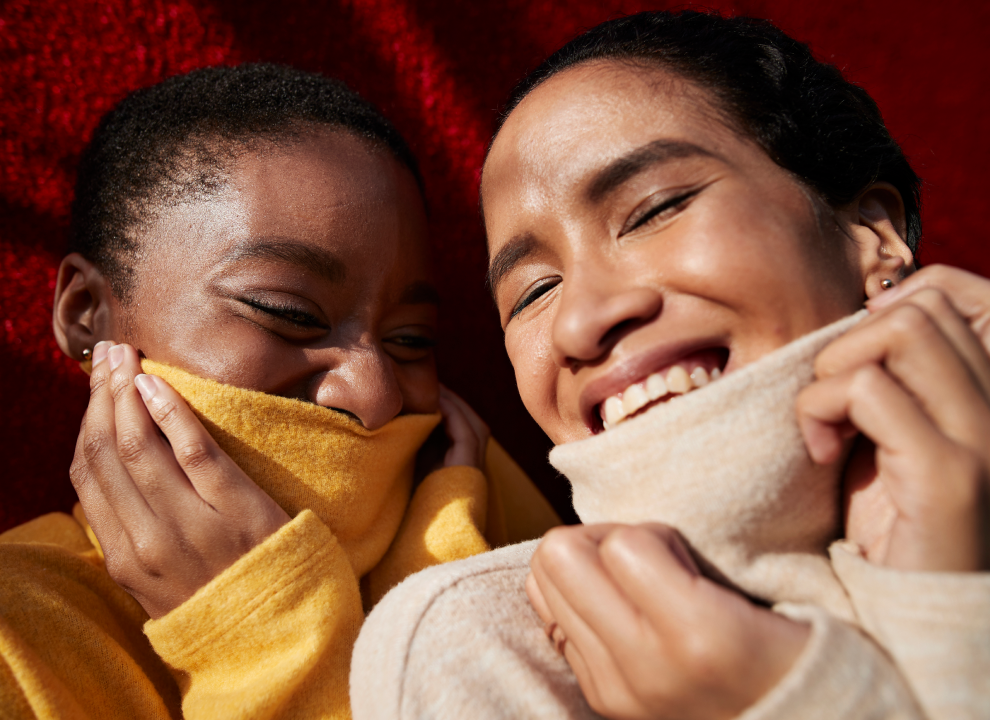 Healthy lives
Consumer health & well-being
Consumer health & well-being
Creating products that make the world a cleaner, healthier place has always been our focus. With a diverse portfolio of wellness-related brands reaching households worldwide, it's a legacy we proudly continue, innovating every step along the way.
In 2019, we set a goal to enhance people's well-being by measuring the presence of our wellness-related product categories in U.S. homes: natural-origin personal care that nourish and revitalize the skin; vitamins, minerals and supplements that provide essential nutrients; water filtration that provides hydration while minimizing plastic waste; and cleaning products that make the world cleaner and safer. Between fiscal years 2019 and 2022, the total number of wellness-related product categories in U.S. homes decreased by 0.2%, or 200,000, driven by a decrease in sales of cleaning products since fiscal year 2019, our baseline year. Compared to fiscal year 2021, however, the total number of wellness-related product categories has increased by 1.5 million. These categories can have a meaningful, positive impact on everyday lives, and we will continue to work toward our goal because helping people thrive is core to who we are and what we do.
Learn how The Clorox Company Foundation promotes healthy lives.
Learn how The Clorox Company Foundation promotes healthy lives.
Learn More
Supporting public health
Supporting public health
Our interest in and support for public health dates back more than a century. Our company was founded in 1913 with liquid bleach as our flagship product, used by industrial customers for stain removal, cleaning and disinfecting. Since then, Clorox bleach and an expanding portfolio of products have continued to contribute to healthier lives in healthier environments — from hospitals to schools, from event venues to homes.
COVID-19: Partnering With Health Leaders to Instill Public Confidence
During the most challenging public health crisis of our lifetimes, we have remained dedicated to supporting public health needs by offering our disinfecting products in healthcare, business and home settings.
We've also taken action to advance health through collaboration, sharing our expertise in cleaning and disinfection for the public good. Through a partnership with Cleveland Clinic, a world-renowned nonprofit multispecialty academic medical center that integrates clinical and hospital care with research and education, we're working to instill confidence in the safety of shared spaces.
Some of the joint initiatives have included development of free educational materials for businesses and consumers. Working with Cleveland Clinic and the CDC Foundation, we also formed the Safer Today Alliance to fuel research and innovation with the goal of enhancing public health and safety outside the home, now and beyond the COVID-19 pandemic. The alliance provides guidance to leading companies across key sectors including retail, travel, hospitality, entertainment and transportation, including on the use of Clorox disinfecting products, best practices for cleaning and disinfecting, public health best practices for prevention of COVID-19 and support in the development of enhanced safety protocols from experts at Cleveland Clinic. Through a $1 million donation to establish the Public Health Research Fund at Cleveland Clinic, we're helping fund the exploration of innovative research ideas, advance new training and education opportunities and launch promising healthcare innovation.
Infection prevention
Infection prevention
The U.S. Centers for Disease Control and Prevention estimates that drug-resistant bacteria cause 2 million illnesses and approximately 23,000 deaths each year in the United States alone. The CDC also reported that approximately one in 25 U.S. hospital patients has at least one healthcare-associated infection on any given day. Our fast-acting, EPA-registered disinfectants and electrostatic technology work together to help reduce the spread of pathogens that cause HAIs, including C. difficile and MRSA. The CDC estimates that improved infection-control practices and antibiotic stewardship efforts could prevent about 619,000 infections and 37,000 deaths over five years, and we see ourselves as part of the solution.
Of course, people also routinely get sick with more common infections. Up to 5 million people globally get the flu every year, and the viruses that cause cold and flu can be present anywhere — including your own home. Our disinfecting products make it easier for people to kill germs that cause illness and protect their families, especially in the place where they should feel safest.
Education on immune health
Another way we serve the well-being of consumers is through education, including guidance about the proper use of products across our portfolio.
For example, 40% of women in the U.S. are currently managing digestive health issues or treating them, according to a 2021 study from the Natural Marketing Institute — and probiotics provide relief for many. In fiscal year 2022, our RenewLife brand continued its mission to support women with wellness in the gut and through the gut, guiding her to the right product for digestive, vaginal, urinary and immune support. RenewLife delivers best-in-class products with diverse, clinically studied probiotic strains and other ingredients that are free from gluten, dairy, and soy, guaranteed through time of expiration with a money-back guarantee.
Health through safe drinking water
Health through safe drinking water
Bleach can serve an important role in places where people don't have safe water to drink — a problem affecting approximately 1 billion people worldwide. Through our Clorox Safe Water Project, we're giving more than 25,000 Peruvians access to safe drinking water with just a few drops of bleach from local disinfecting stations — and creating a model that can be replicated in other places where there's a need.
Safe Drinking Water from Brita
Our efforts to ensure access to clean, better-tasting water for the public have also been directly bolstered by our Brita brand and its various water filtration products. Through the simple and safe filtration method known as carbon filtering, impurities are removed from the water source and trapped by the filter's carbon barrier. This process used in all Brita pitchers, bottles and dispensers makes clean water easily accessible to Brita users. Realizing that access to clean water disproportionally affects low-income communities and people of color, in fiscal year 2021 the brand set a goal of providing 500,000 people with access to clean water in vulnerable U.S. communities with poor-quality tap water by 2024 and 1 million people by 2030. To achieve this goal, Brita established a partnership program with municipalities replacing lead service lines. In fiscal year 2022, this partnership expanded to over 30 communities to provide cost-effective, short-term filtration solutions while longer-term infrastructure improvements are being made — and contributing to the brand's newly expanded goal to deliver clean water to 5 million households in need by the year 2030. For more information about the benefits of filtered water and Brita's sustainability commitments, see the Brita brand website.
Disaster relief
Disaster relief
Public health needs can become particularly acute during humanitarian crises following natural disasters. Bleach is one of the first lines of defense after an earthquake, severe storm or flood. We have a history of working with relief organizations to donate Clorox Bleach and other needed products such as Glad Trash Bags to help affected communities begin to recover. For more information on how we support the places we work and live, visit Thriving Communities.
Natural disasters also can take the form of virus outbreaks, and Clorox responds to these challenges as well. Some of our recent bleach donations and public education efforts have helped battle Ebola in West Africa and the chikingunya, dengue and Zika outbreaks in the Americas. And our donations of disinfecting products were instrumental to COVID-19 relief efforts, offering people around the world the supplies they need for keeping their homes and businesses clean at a time when hygiene was more important than ever before.
Our other ESG pillars
Clean world

Clean world

Fighting climate change and eliminating plastic and other waste.

LEARN MORE

Thriving communities

Thriving communities

Investing in our people and communities to contribute to a more equitable world.

LEARN MORE