Our Purpose
Clorox is a health and wellness company at heart, and our purpose reflects our belief that we make a meaningful and positive impact on the world around us.
Championing people starts with the health and safety of our employees. It means building workplace culture that celebrates diversity and enables everyone to stretch, grow and do their best work. We have built a culture where everyone can bring their authentic, whole self to work every day.
Championing people to be well and thrive also applies to the consumers we serve. Our products make the world around us and the spaces in our homes and outside of our homes healthier, cleaner and safer. They strengthen bodies and minds, and help people care for themselves and the people and pets they love. Our brands bring people together and make life a little more joyful. It's why people love us. When our consumers are well and thriving, we are.
Our purpose also drives us to champion the people in our communities. It's why we're committed to bringing our communities together, to raise them up by supporting equality, equal opportunity and equal justice. And we want to make the planet healthier for everyone, in every corner of the world, with clean air, pure water, and unpolluted places where we live, work and play.
We authentically live our purpose and our values in everything we do. Every single day.
Our Values
Our strong corporate values guide us in achieving widespread success and are the foundation for everything we do.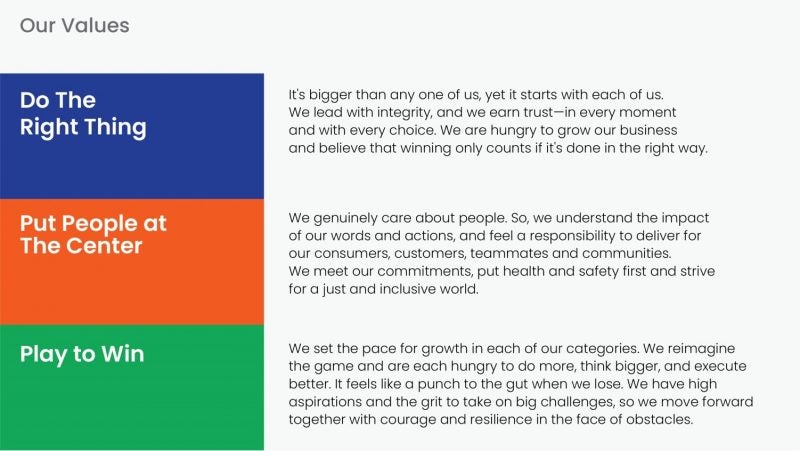 ---
Quick Links