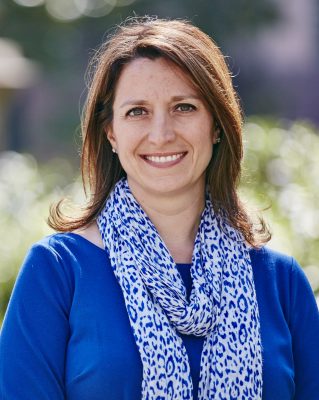 Kirsten Marriner
Executive Vice President and Chief People and Corporate Affairs Officer
Kirsten Marriner is executive vice president and chief people and corporate affairs officer of The Clorox Company.
In this role, which she assumed in December 2020, Marriner has responsibility for culture, employee experience, and inclusion, diversity, equity and allyship, and leads all human resources functions globally, including talent acquisition, talent management, total rewards, and human resources operations and service delivery. She also has executive oversight of global corporate communications, community relations and The Clorox Company Foundation, serving as president of its board of trustees. She also serves on the company's Environmental, Social and Governance (ESG) Steering Committee.
Previously at Clorox, she was executive vice president and chief people officer, a position she took on in January 2019 after joining the company as senior vice president and chief people officer in March 2016.
With more than 25 years' experience in human resources and a track record of driving change, improving processes and strategically managing costs to generate business outcomes, Marriner previously was the senior vice president and chief human resources officer at Omnicare, a Fortune 500 healthcare services company that was acquired by CVS Health Corporation in August 2015. At Omnicare, she developed a business-aligned human resources organization and transformed the corporate culture and rewards programs.
Prior to this position, Marriner served in a variety of progressive leadership roles for Fifth Third Bank, most recently as senior vice president, director of talent management and development. During her tenure, she held other key leadership positions including various vice president roles encompassing Bancorp employee engagement, diversity and inclusion, human resources service delivery, compensation, and performance management as well as divisional human resources. Before joining Fifth Third Bank, she served in an human resources leadership role for KeyCorp and worked in the human resources consulting practices at both Deloitte and KPMG.
She is a former member of the board of directors of Bridgepoint Education and a past vice chair of the advisory board for Diversity MBA, an organization that offers publishing, services and media to help workplaces, professionals and students advance their understanding of inclusion and diversity.
Marriner holds a master's degree in business administration from Cleveland State University and a bachelor's degree from John Carroll University.