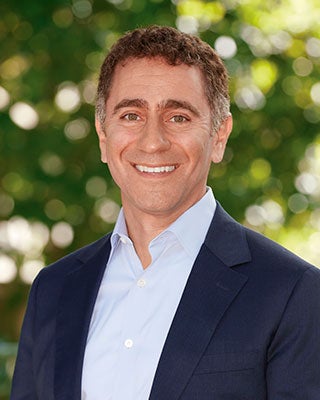 Eric Schwartz
Senior Vice President and Chief Marketing Officer
Eric Schwartz is senior vice president and chief marketing officer of The Clorox Company.
As CMO, a role he assumed in March 2022, Schwartz has global responsibility for all marketing functions, including brand strategy and management, staffing and development, consumer insights, advanced analytics, agency management, digital capabilities, media planning and buying, commercial production and graphic design. He also oversees direct-to-consumer capabilities, partnerships and strategic alliances, and integrated business planning.
Schwartz first joined Clorox as a brand manager from 2000 to 2004. He rejoined the company in 2019 as vice president and general manager — Glad and Brita, and was promoted to senior vice president and general manager – Specialty in 2021.
Prior to returning to Clorox, Schwartz served as a general manager at Henkel, Hillshire Brands and Tyson Foods, where he was responsible for businesses that generated up to $3 billion in annual revenue. He also served as CMO for Tyson's $13 billion Poultry Division.
Schwartz holds a master's degree in business administration from the University of California, Los Angeles Anderson School of Management and a bachelor's degree in sociology and economics from the University of California, Santa Cruz.