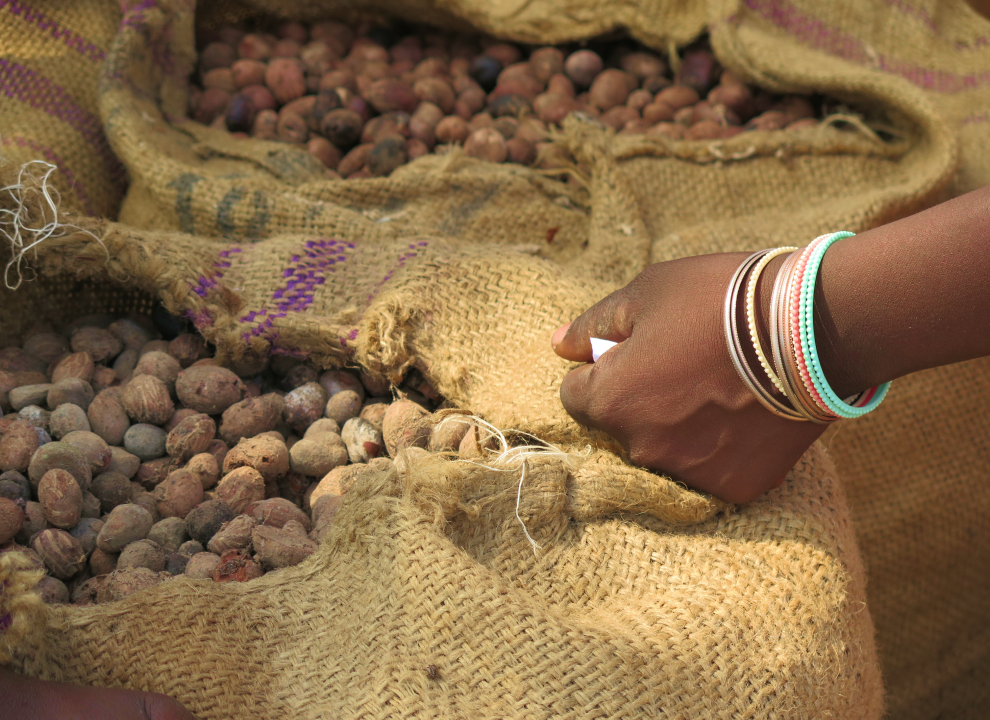 Thriving communities
Responsible & sustainable sourcing
Responsible & sustainable sourcing
We recognize that everything we source – including our ingredients, packaging manufacturing, distribution and services – has environmental and social impacts. That's why responsible and sustainable sourcing is so essential to our efforts to create a clean world, healthy lives and thriving communities.
We maintain a strong commitment to ethical business practices; treating people with dignity, respect and equal opportunity; and conducting business in a responsible way that promotes good stewardship of our planet. We ask for the same of our business partners, who are comply with our Business Partner Code of Conduct. The Code details our expectations regarding adherence to our Human Rights Commitment and other expectations related to human rights and labor, health and safety, the environment, and business conduct and ethics.
Our Responsible and Sustainable Sourcing Policy translates our BPCoC into specific requirements for our suppliers. It is accompanied by three standards focused on responsible sourcing, sustainable sourcing of raw materials, and carbon reduction in our supply chain. The carbon reduction standard is rooted in our commitment to reduce greenhouse gas emissions in our supply chain (scope 3) through supplier engagement and by tracking supplier progress against targets, in line with supporting our science-based targets.
Governance
Governance
Our responsible and sustainable sourcing program — including our related commitments and progress — is led by our vice president of product supply operations with executive oversight by our senior vice president – chief product supply officer. The Nominating, Governance and Corporate Responsibility Committee (the NGCRC) of our board of directors oversees programs relating to environmental, social and governance (ESG) matters. Our full board also reviews and discusses ESG topics regularly — including progress toward meeting our specific ESG goals — and oversees risks, opportunities and strategy related to ESG issues that are priorities for our business such as sustainable supply chain management, climate stewardship, product safety and other significant areas.
Ethical practices
Ethical practices
Our sustainability strategy covers how we work with our business partners on key issues such as ethical business conduct and practices. We are committed to driving environmental and social compliance, workplace safety and quality assurance, as these are all integral to the long-term success of our company and our partners. We also have grievance mechanisms available, including the Clorox compliance hotline, to ensure that individuals have a forum to anonymously raise concerns about compliance with the standards related to our Codes of Conduct.
Sustainable sourcing
Sustainable sourcing
Forest commodities
Forest commodities
In looking at the forest commodities in our supply chain, we've identified wood-based fiber use and sourcing for our packaging as the areas where we can have the greatest impact on reducing the pressure on natural forests. We also recognize that responsibly sourcing palm oil ingredients plays a key role in protecting human rights while conserving the environment, including our forests.
Burt's Bees' focus on resilient supply chain and communities
Burt's Bees' focus on resilient supply chain and communities
With a longstanding history in making a positive impact on its communities, in fiscal year 2021, the Burt's Bees brand announced it would accelerate efforts to improve sourcing practices and uplift communities who produce their most valued ingredients—such as beeswax and shea butter. The brand has already impacted over 20,000 livelihoods through a combination of Responsible Sourcing Assessments, third-party audits, and their Global Supply Chain Investment Program. By 2025, it will more than double its efforts—impacting 50,000 livelihoods through:
20 Global Supply Chain Investment Projects that help safeguard access to clean water, support women's and children's empowerment, and promote health, safety and biodiversity.
Responsible Sourcing Assessments and third-party audits to help ensure the wellbeing of workers, including upholding human rights along with the highest health, safety and labor standards and practices, as well as business ethics and environmental protection.
To date, Burt's Bees has visited 115 sites in 25 countries to trace and monitor raw materials—including almost all wax (96%) and butter (97%) sources—and nearly half of all of directly purchased wax, butter and oil sources combined globally. As a founding member of Global Shea Alliance, the brand's investments have supported women in shea through new facilities, training programs, and cooperative registration in West African Shea communities. And though Burt's Bees sources most of its mica domestically, it has also helped establish the Responsible Mica Initiative, and worked with partners to develop the Sustainable Mica Policy and Framework Vision to improve supply chain practices in India.
Our other ESG pillars

Clean world

Clean world

Taking climate action and reducing plastic and other waste

LEARN MORE

Healthy lives

Healthy lives

Improving people's health and well-being.

LEARN MORE