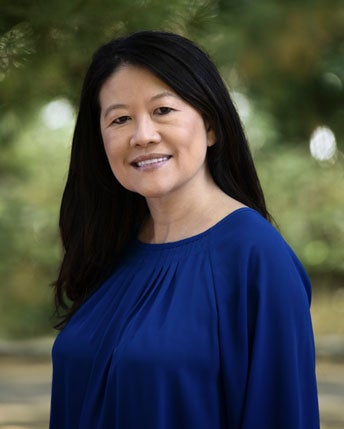 Chau Banks
Senior Vice President and Chief Information and Data Officer
Chau Banks is senior vice president and chief information and data officer of The Clorox Company.
In this role, which she assumed in June 2020, Banks provides leadership for the Enterprise Data & Technology organization and drives the company's digital transformation programs. She serves as an executive sponsor for Clorox's DiverseAbility Employee Resource Group and mentors many internal and external colleagues.
Banks is a digital, technology and data executive who has developed strategies and directed successful execution of growth and transformation programs within consumer packaged goods (CPG), retail, digital commerce, omni-channel and manufacturing environments. Prior to joining Clorox, she held executive leadership roles with Revlon as chief technology and digital officer, and with New York & Co. as executive vice president, chief information officer and channel integration. In both roles, she was responsible for the strategic direction of all aspects of the company's global technology organization and driving digital strategy, transformation and growth initiatives across the business units, ensuring integration of commerce channels that reach all customer touch points.
Over the past three decades, Banks also has held leadership and digital pioneering positions at leading global retailers, including Coach, Abercrombie & Fitch and LBrands. Additionally, she led strategic advisory and business operations capabilities at Capgemini and Ernst & Young, Energizer and Kimberly-Clark.
She has earned recognition in the CPG and retail industries for her role in changing the way businesses innovate and create seamless online and offline consumer experiences.
Banks serves on the board of directors of Simpson Manufacturing Co., Inc., which designs, engineers and manufactures wood and concrete construction products, as well as NextUp, a non-profit organization focused on advancing women in leadership.
She holds a bachelor's degree in science, management, operations and logistics from Florida State University.