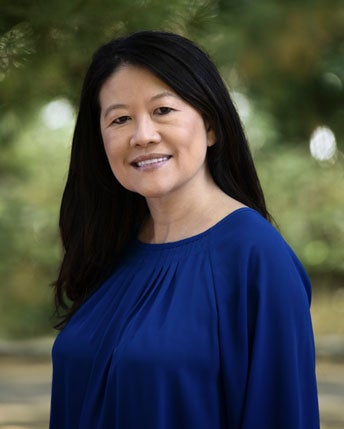 Chau Banks
Senior Vice President and Chief Information and Enterprise Analytics Officer
Chau Banks is senior vice president and chief information and enterprise analytics officer of The Clorox Company. She joined the company in June 2020 as senior vice president and chief information officer.
Banks joined Clorox from Revlon, where she served as chief technology and digital officer, responsible for the strategic direction of all aspects of the company's global technology organization and driving digital transformation initiatives across the business units.
Previously, Banks served as executive vice president, chief information officer and channel integration at New York & Company, a leading specialty manufacturer and retailer of women's fashion apparel and accessories. She was responsible for providing strategic direction for the technology organization and also the integration of business channels that reach all customer touch points.
Additionally, Banks has held leadership positions at leading global retailers including Coach, Abercrombie & Fitch and LBrands. She also worked at Capgemini and Ernst & Young as a management consultant, providing clients the ability to link technology with business goals in order to accelerate operational efficiencies and achieve growth. Her career began in operational roles with Kimberly-Clark and Energizer.
She received Women2Watch Retail Innovation awards in 2016 and 2017 for her role in changing the way retailers do business and creating seamless customer experiences online and offline.
Banks holds a Bachelor of Science degree in science, management, operations and logistics from Florida State University.