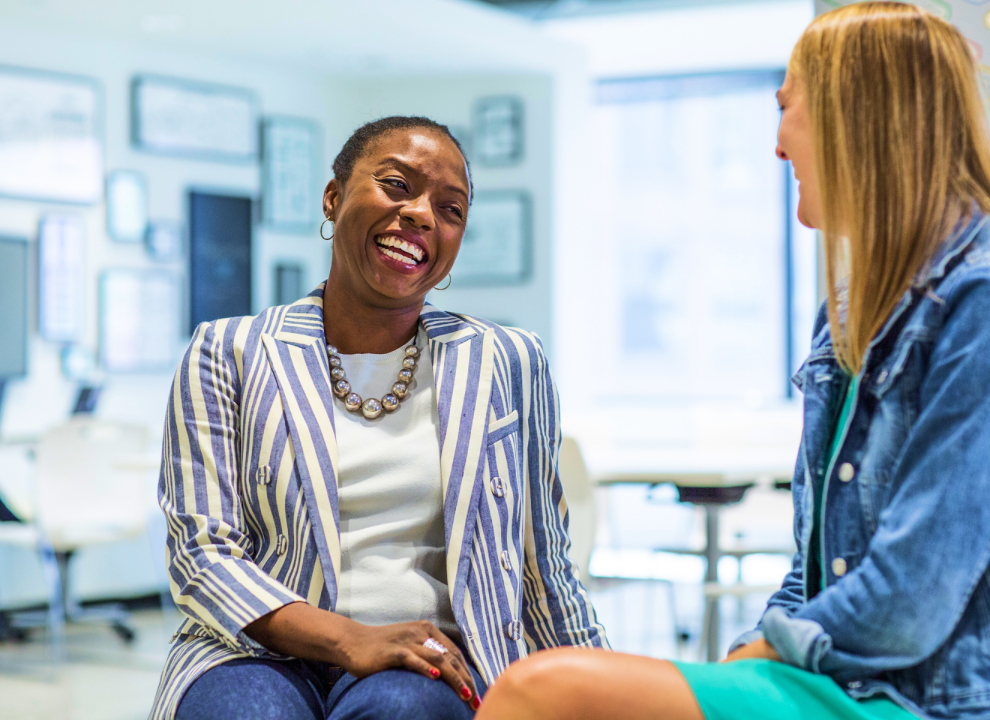 Thriving communities
Empowering our teammates to thrive
Empowering our teammates to thrive
Clorox is determined to make the world a safer, more tolerant place for everybody, and that work begins with our team.
We are dedicated to fostering a diverse, inclusive and equitable workplace where every team member is part of building the culture we expect. We believe that focusing on inclusion, diversity, equity and allyship makes us a better company because diverse perspectives allow us to better serve our consumers. We aim to empower teammates and colleagues of all backgrounds to offer their fresh, unique perspectives as we pursue our goals.
Our efforts to support teammates also include ensuring their safety on the job and supporting their total well-being, at work and beyond. We take pride in our people. That's why taking care of our team isn't just the least we can do; it's our privilege.
Promoting inclusion, diversity, equity & allyship
Promoting inclusion, diversity, equity & allyship
To live our purpose and our values, we must build a workplace where every person can feel respected, valued and fully able to participate in our Clorox community. It means leading by example, at every level within the company, and having the courage and focus to continually challenge ourselves to do and be better.
Striving for diversity isn't just the right thing to do – it's also crucial for driving business success. Diverse teams that reflect the consumers we serve offer a wealth of unique experiences, perspectives and ideas. They help us learn and adapt to the world around us while also making us more attuned to the needs of our consumers. Fostering an inclusive and equitable environment ensures people can be their best selves and do their best work and that our processes, programs, and opportunities are impartial, fair and provide equal possible outcomes for every person. We also stand for allyship, because we need every member of our team playing an active role to help achieve our purpose.
For these reasons and more, Clorox will continue working to be a leader in inclusion, diversity, equity and allyship. For the good of our people. For the good of our company. For the good of our communities. And for the good of society.
Learn more about how we are advancing inclusion, diversity, equity and allyship in the workplace in the Our Company section of our website.
Ensuring employee safety & well-being
Ensuring employee safety & well-being
Providing a safe working environment for our employees is essential. That's why we invest so heavily in creating a culture of safety, with appropriate policies and procedures that are rigorously enforced. We also work to provide resources and benefits to support the total well-being of our employees — physical, financial, mental and emotional. Because nobody can thrive unless they feel secure and healthy in all those aspects.
Supporting Professional Development
Supporting Professional Development
Our commitment to employee well-being includes supporting their potential to thrive at work. We also recognize that an engaged and motivated workforce is essential to our success. That's why we invest in our teammates' professional development.
We provide a suite of offerings to help employees become effective leaders. This includes a robust global mentorship program that is designed to match people with similar needs and interests, including those who are underrepresented in the workplace. Our Manager Central platforms is a one-stop shop with resources and job aids for our leaders; and the Learn & Lead platform offers content in areas such as managing virtually, emotional intelligence and mental health. We also have a robust annual performance review process for all permanent employees because everyone deserves feedback and coaching on their professional journey.
We implement an ongoing listening strategy to ensure we're setting employees up for success, living up to their expectations and continually becoming a better place to work. In fiscal year 2022, we continued to have high employee engagement of 82%, in line with the 50th percentile of Fortune 500 companies. Some of the areas of strength identified by employees included a belief that Clorox is a good place to work, cares about employees' health and well-being, and provides work that is intrinsically motivating.
Our other ESG pillars
Clean world

Clean world

Taking climate action and reducing plastic and other waste.

LEARN MORE

Healthy lives

Healthy lives

Improving people's health and well-being.

LEARN MORE