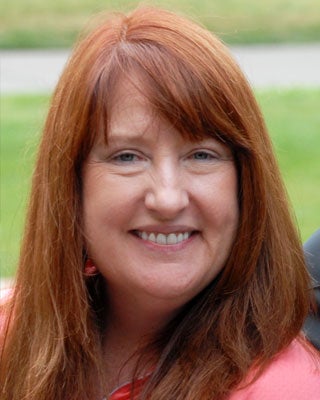 Stacey Grier
Executive Vice President and Chief Growth and Strategy Officer
Stacey Grier is executive vice president and chief growth and strategy officer of The Clorox Company.
In this role, which she assumed in March 2022, Grier has executive oversight of marketing, research and development, partnerships and portfolio evolution, and strategy.
Prior to this assignment, Grier became senior vice president and chief marketing officer in January 2019, adding responsibility for enterprise strategy in September 2020. As CMO, she had global responsibility for all marketing functions, including brand strategy and management, staffing and development, consumer insights, advanced analytics, agency management, consumer promotion, digital capabilities, media planning and buying, commercial production and graphic design.
Grier joined the company in 2016 as vice president – brand and marketing strategy. In this role, she led brand purpose development for the company's strategic brands globally and she was the architect of the brand strategy toolkit for marketing. With the addition of the Nutranext business following the Renew Life® acquisition, she added the role of vice president of Enhanced Wellness Marketing, overseeing marketing for the latest additions to the company's portfolio. She also served as vice president of brand engagement leading channel, content and commerce activation.
Prior to joining Clorox, Grier spent more than 25 years in advertising. Her most recent role prior to Clorox was chief strategic officer of DDB San Francisco, the global leader for DDB's strategic think tank and a member of its executive committee.
Grier holds a master's degree in business administration in marketing from Washington University's Olin Business School and a bachelor's degree in social psychology from Drake University.