Meet the Inventor: Abena Antwi Turns to Science to Improve People's Lives
By Ashley Brolin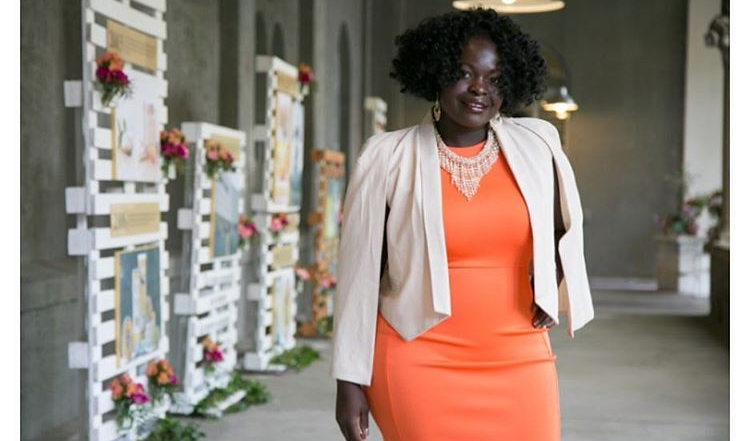 It was the desire to help others that hooked Abena Antwi on science.
Growing up in rural Ghana, Abena, associate research fellow – Burt's Bees, aspired to follow in her family's footsteps and join the pharmaceutical field with hopes of helping others through medicine.
But her passion shifted as soon as she learned how to create her own makeup.
Now, Abena is part of a team of chemists who create products across the Burt's Bees® brand, including the Burt's Bees Beauty® line.
We caught up with Abena to learn more about her career at Burt's Bees, the importance of mentors and how creativity, art and science come together when making cosmetics.
What attracted to you to work at Burt's Bees?
I loved the brand's commitment to sourcing natural ingredients to make natural products. I now know what the phrase "all-natural" really means. You'd be amazed at how many companies say their products are "all-natural" when they aren't at all.
Ghanaian women use natural products like shea butter and coconut oil to moisturize, so I came to the business already familiar with how those products combine with other ingredients to create certain cosmetology products.
Working here also enabled me to fulfill my passion of creating.
Creating truly natural products is very challenging because as a chemist, it's an art and a science to find natural ingredients to make these products in ways consumers will use them. Now I get to travel all over the world and work cross-functionally to find natural solutions to those problems.
This makes my job very challenging, but also very rewarding.
These days we hear a lot about the importance of mentors, particularly for women in STEM. How have your mentors helped you?
My many mentors have helped me in three ways:
How to navigate the corporate world: While pursuing my undergraduate degree at Kean University in New Jersey, one mentor taught me and a group of women how to present ourselves in a work environment. From sending an impactful email to staying calm around others, she helped prepare us for the corporate world.
The importance of being kind: I never wanted to be one of those people who became a different person once I reached a certain position of seniority. A mentor once told me to remain cognizant of the people at different levels and remember what it was like when I was at that point in my career.
Helping others: Regardless of seniority, if you can identify a way to help your team, or anyone else for that matter, do it. Sharing knowledge and information gives others a platform to share, too, and that gives everyone an opportunity to learn and grow.
Give me a rundown of your day-to-day life.
I have no typical day, which I find very refreshing. As a chemist, it's easy for your life to become the lab, but at this point in my career, I wear many hats.
With the launch of Burt's Bees Beauty, I traveled with our Sales and Marketing teams all over the world to introduce our retailers to this line of cosmetics.
I had the opportunity to describe the chemistry behind each product, how each product and its packaging are sustainable and how our products are different than the synthetic products in the market.
 This whole experience has been very exciting and I wouldn't give it up for anything.
The bottom line is that I love creating. My work isn't always roses, but because I love it, the challenges become secondary.
Meet some other Clorox scientists: