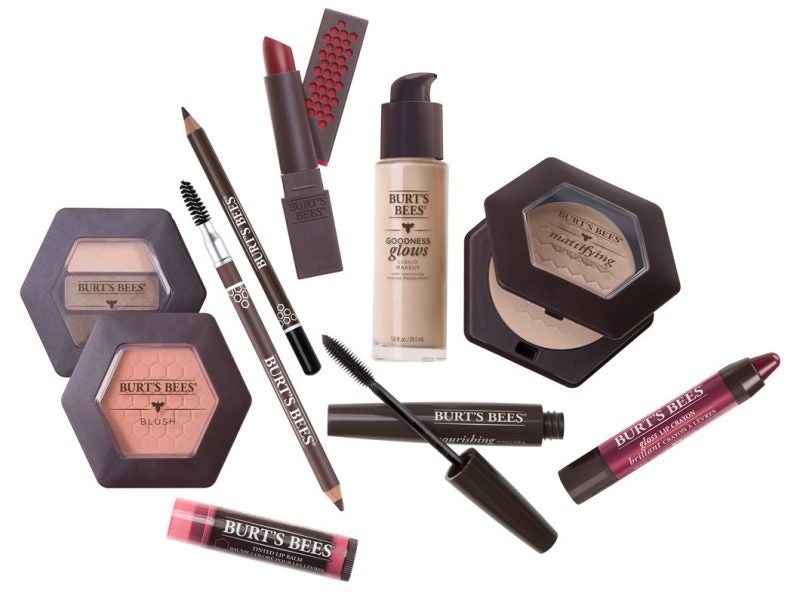 Burt's Bees® Beauty, the biggest product launch in Burt's Bees history, has the color cosmetic aisle buzzing.
Featuring eight high-performance products — liquid and powder foundations, blush, mascara, glossy lipstick, brow pencil, eye shadow and liner, each in a range of shades — Burt's Bees Beauty is a first-of-its kind natural beauty collection for drug stores and other mass retailers.
What makes these Burt's Bees products unique? They're made with natural ingredients and made without parabens, phthalates, petrolatum, silicones, talc and synthetic fragrances, which are all commonly found in conventional cosmetics. They've been tested with makeup artists and dermatologists, but not on animals. They meet our high quality and safety standards, yet are accessibly priced.
"We had the insight that women overwhelmingly want a natural beauty look and are still using unnatural products to achieve it," says Lauren Aplin, associate marketing director for Burt's Bees. "We offer women a compelling, natural alternative."​
Burt's Bees Beauty is t​he n​atural next step in the brand's growth journey, building on momentum in lip color. With more than six forms and 50 shades, Burt's Bees is already one of the top lip color brands at mass retailers.​

We're promoting these new cosmetic products with the "I AM NOT SYNTHETIC" marketing campaign. Its anthem is a declaration of the beautiful, multi-faceted nature of women and the powerful, natural ingredients used in the products.
In a category ripe with unrealistic standards, the "I am not syntheti​​c" campaign encourages women to embrace their genuine beauty — and think again about the products they're using to look and feel their natural best. Because women are a million different, beautiful things, but the one thing they're not is synthetic.​​
Take a look below and see what the brand has to offer: