It's Her Business to Know Your Beeswax
The Burt's Bees® brand is committed to responsible sourcing of its natural ingredients. Here, we connect with the woman in charge of that important effort.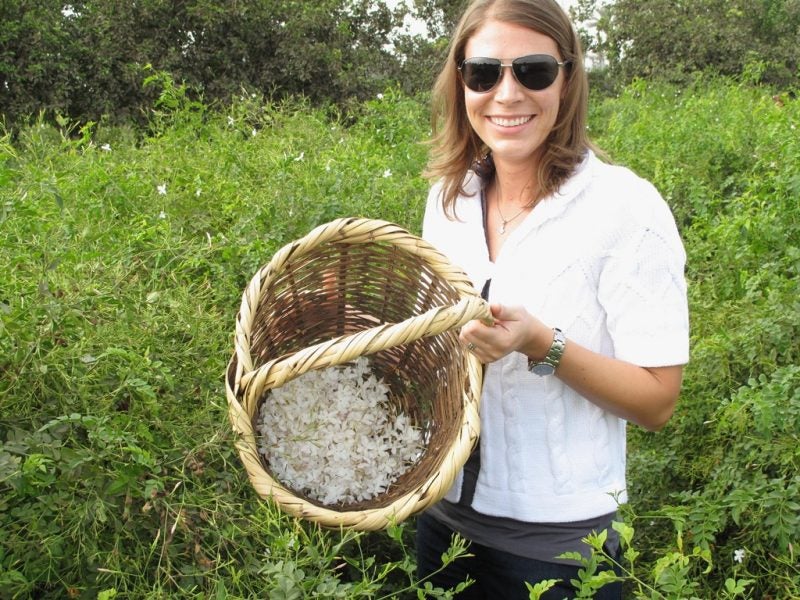 Namibia, Tanzania, Burkina Faso — it's all in a day's work for Shannon Hess.
Shannon treks the globe seeking natural, responsibly sourced ingredients for Burt's Bees® products.
Finding the right ingredients is only half the job.
Over the course of her travels, Shannon, associate director – Responsible Sourcing for Burt's Bees, gets to know the men and women who make or harvest natural treasures like beeswax and shea butter. She also works to find ways to help them improve their processes and their communities at large. 
Here, Shannon shares some of her adventures and the Burt's Bees aspiration to help the global communities the brand partners with become as strong and healthy as they can.
Join us for a Day in the Life of Shannon Hess.
What is Responsible Sourcing, and why is it so important?
We're talking about people and the environment as a whole when we talk about responsible sourcing. Burt's Bees is about so much more than finding beeswax to put in a lip balm that goes on a shelf to be sold in a store. At Burt's Bees, we want to be able to trace the origin of our ingredients from their source all the way through to packaging.
That means we want to know: Are the factories safe? Are the people working out in the fields being treated humanely and getting paid properly? What is the impact on the environment of acquiring these ingredients?
Does Burt's Bees hold itself to a higher standard when it comes to responsible resourcing?
At Burt's Bees, we've leaned into to the most natural ingredient supply chains possible for ingredients like beeswax and shea butter. Our consumers have extremely high expectations of us. This is what they are looking for in our products, and we are committed to delivering.
I field several questions a week from people, both internal and external, asking where we source our ingredients and how they're made. I'm ready with answers because I know. I've been to the village in Tanzania where our beekeepers harvest some of our beeswax and to the village in Namibia to explore sourcing some new essential oils, to name just a few.
So every ingredient has a story?
They really do, and we are there to meet and partner with the people behind the product and the supply chain.
We talk to workers and farmers about their lives: What is life like out there in the field, in the village and within their community? Do they have access to clean water? Do they walk or ride the bus or a bicycle to get to their crops? We want to know.
Burt's Bees meets with farmers a lot, and we talk about their practices. We talk about the importance of honeybees and plants, and the farmers' eyes just light up. Bees are key to the supply chain, helping increase yield and pollination of many crops.
We get it, and that means a lot to them. Burt's Bees is not just there to purchase what we need to make lip balms and leave.
Next up for Shannon are trips to Tanzania, Ghana and Burkina Faso in November 2017 and to Vietnam in December 2017.
Want to know more about Shannon and the work she's doing for Burt's Bees? Stay tuned to the Clorox Good Growth blog to learn more about how Burt's Bees is helping farmers and communities, receive updates on Shannon's important work and learn more about the Burt's Bees 2020 Global Supply Chain Investments.