Steps to a Clean World: Reducing plastic and other waste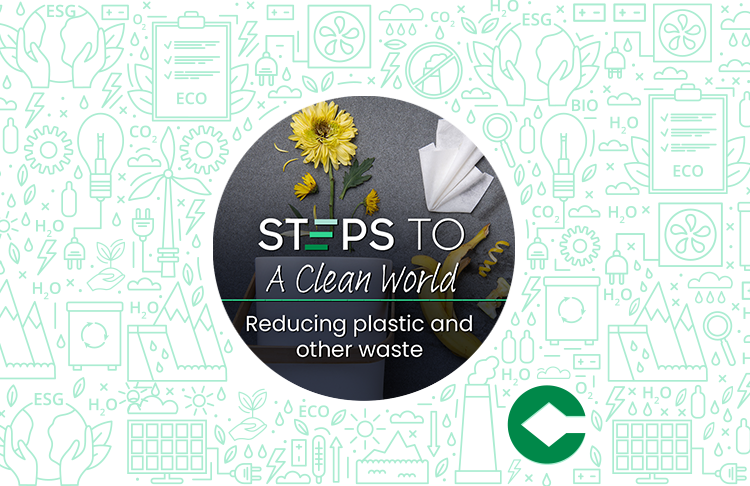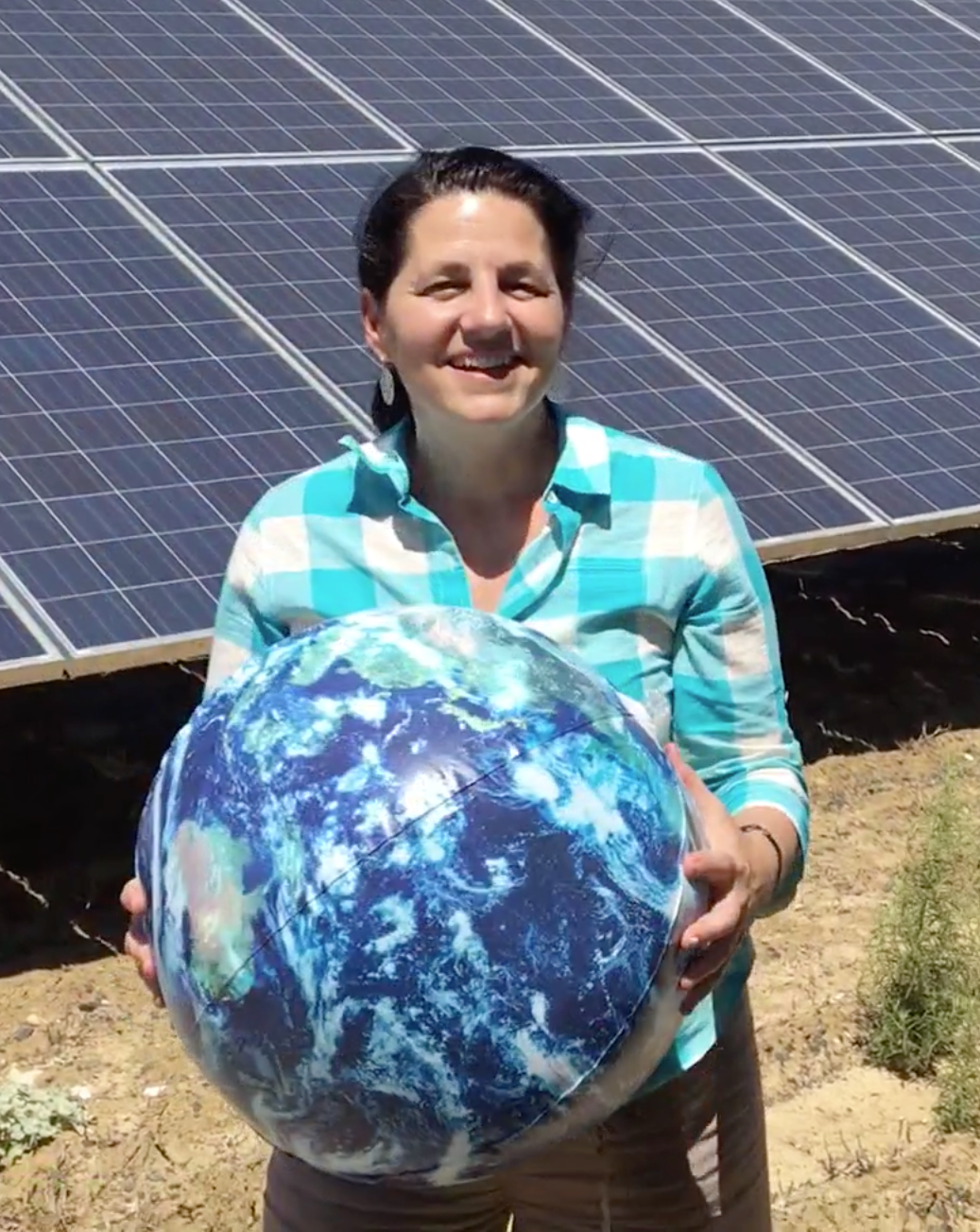 Clorox's ESG goals are integrated into our IGNITE strategy because we believe they drive growth and create positive value for our brands, people and communities. We've focused on where we can make the biggest impact — Clean World, Healthy Lives and Thriving Communities — and have 20 public-facing goals in these areas.
In this next installment of our "Steps to … " series and in recognition of Earth Month, we're reflecting on the ways Clorox is working to create a more sustainable future for all. We spoke with Alexis Limberakis, senior director of sustainability, about the company's progress against our goals and how we're leveraging new technologies and programs to reduce plastic and other material waste across our business.
Reducing plastic and other waste in packaging is a huge priority for Clorox. Why is there a special focus in this area?
To live our purpose, we recognize the importance of being good stewards of Earth's finite resources and the footprint associated with the materials used throughout each of our product's lifecycles. We're a consumer packaged goods company, so it's only natural that the biggest and most consistent challenges (and opportunities!) we face are reducing the environmental impact of the materials we use to get our products to consumers safely and efficiently.
That's why we prioritize packaging as a key focus area within our IGNITE strategy, backed by our commitments, to achieve:
50% combined reduction in virgin plastic and fiber packaging by 2030.

100% recyclable, reusable or compostable packaging by 2025.

Double post-consumer recycled plastic in packaging by 2030 (+50% by 2025).
As is the case with all of our ESG commitments, these goals are integrated into our IGNITE strategy as they have far-reaching benefits both for the environment and for our business. Setting an aggressive waste reduction agenda inspires breakthrough innovation and can lead to cost savings if we can reduce the amount of materials required to delight and meet the evolving needs of our consumers.
Plastic waste coming from the consumer packaged goods industry is a considerable sustainability hurdle to tackle. How does Clorox approach this challenge across its brand portfolio, and what are some of the solutions?
As a company whose products can be found in about nine out of 10 U.S. households, Clorox is always looking for ways to minimize waste when we formulate, manufacture and package our products to lessen the impact of what's left behind after our consumers are done using them.
Reduce the amount of material used to package products as much as we can by compacting and concentrating formulas.
In 2020, our Clorox Bleach brand began producing a 25% more concentrated formula, which eliminated roughly 15 million pounds of plastic and 7.4 million pounds of paper from shipping annually.
Reduce waste by substituting virgin materials for PCR plastic or fiber. For products with properties that limit our ability to reduce packaging, our R&D teams ensure that the use of PCR materials does not impact product integrity or the safety of our consumers. Burt's Bees Rescue Lip Balm, for instance, is packaged in a hybrid tube made with bioresin from upcycled potatoes and PCR content.
Reduce the amount of packaging that is thrown away by leveraging reusable packaging solutions.
The Clorox Multi-Purpose Refillable Cleaner uses concentrated pods and bottles that can be refilled up to 30 times and uses 80% less plastic.
Improve end of life of our packaging by making it recyclable, reusable, or compostable. We recently added perforations for easy removal of the labels on all Clorox spray bottles (which are themselves recyclable), which has the potential to unlock the recyclability of approximately 21 million pounds of plastic every year.
Outside of products, what are other ways Clorox reduces its waste?
In addition to making continued progress toward our packaging goals, Clorox has also committed to achieve zero waste to landfill in 100% of our global facilities by 2030, with our plants targeted to meet this goal by 2025.
We're proud to report that by the end of 2022, 79% of our manufacturing plants and 48% of our global facilities have achieved ZWtL. This progress is remarkable considering there is no one-size-fits-all approach to this work, as each site faces unique challenges and access to local partners that can take years to remedy.
From our Glad plant in Rogers, Arkansas, to our Clorox plant in Conghua, China, all of our facilities must first incorporate a zero-waste mindset. Minimizing waste stems from our operations and working with suppliers to understand what materials can be recycled or repurposed. For waste that is generated, we strive to reuse, recycle or compost those materials by establishing more comprehensive disposal practices and partnering with local recycling partners. Finally, as a last resort, we send minimal amounts of our most challenging waste to be converted to energy.
How is Clorox partnering across its value chain and/or working with other organizations to harness new solutions to meet the challenges of a rapidly changing recycling market?
We face a number of industrywide challenges as we advance our waste reduction goals — among them, the availability of suitable recycled materials that will not compromise the integrity of our products, different recyclability standards across municipalities and gaps in broader industry transformation to allow for scalable sustainability solutions.
We recognize that meaningful progress will require continued collaboration with retail partners, suppliers and industry peers to help us adopt new sustainable manufacturing practices, shift consumer behavior and improve access to materials that meet our consumers' needs. Over the years we've joined forces with a number of peers and advocacy groups to pursue just that:
April is Earth Month, which means a lot of companies are talking about their environmental efforts. What advice would you give other businesses that are just beginning their sustainability journey?
Whether sustainability is already a core part of your operations or you're in the early days of mitigating your organization's environmental impact, here are just a few tips we've learned over the years that can help organizations at any stage of their waste reduction journey:
Get to know your waste footprint.

Take the time to audit and understand how much waste your organization produces and where it comes from. This blueprint is the first step toward identifying opportunities to engage the three Rs — reduce, reuse, recycle — across your operations and value chain. For some, this could be something hands-on like a dumpster dive at your facilities to assess waste and explore where there's room to streamline. For others, this could be completing a recyclability assessment of your products and packaging to inform your innovation strategy.

Set and track progress against measurable targets.

Create transparent and consistent ways of tracking your commitments to keep your employees, external stakeholders and consumer base informed about your progress. Don't be discouraged if some goals take more time to achieve — most commitments take several years to reach, especially when taking steps to ensure their long-term maintenance and success.

Evangelize, encourage and enable behavior change

. Don't underestimate the importance of instilling a zero-waste mindset across your entire organization. Meaningfully reducing your organization's waste footprint must be a conscious effort with buy-in at every level of your company. Establishing programs and infrastructure to help employees recycle in the workplace is a great place to start. More importantly, however, is empowering your leaders to take the time to examine the policies, operations and pain points within their lines of business and play an active role in implementing scalable changes.
Our ESG commitment is driven by our purpose to champion people to be well and thrive every single day. Learn more about our ESG goals here. Want to make a positive impact on the world? Learn about Clorox careers here.