Innovating for Good Growth
The integrated IGNITE Strategy accelerates innovation in key areas of our business — particularly where Clorox has an advantage — to drive growth and deliver value for both shareholders and society.
It takes the challenges of today and tomorrow — rising consumer expectations, an evolving retail landscape, shifts in costs and competition, and rapidly advancing technology — and makes them a competitive advantage.
IGNITE also puts environmental, social and governance (ESG) priorities at the forefront of our decision-making to ensure Clorox remains a leader in corporate responsibility.
Vision:
Exceptional innovators who earn people's enduring loyalty
Objective:
Maximize economic profit with a commitment to purpose-driven growth
Strategy:
We've made four integrated, strategic choices to sustain purpose-driven growth over the long term — Fuel Growth, Innovate Experiences, Reimagine Work and Evolve Portfolio: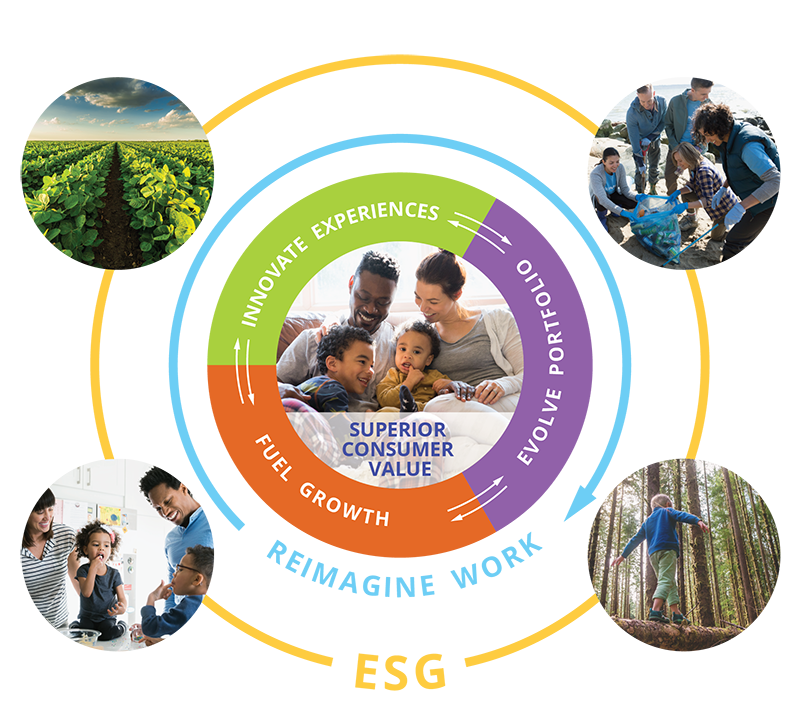 Integrating our ESG goals into the four choices of our business strategy will enable purpose-driven growth. This, in turn, will further our vision of earning people's enduring loyalty and creating long-term value for all stakeholders.
That's what IGNITE is all about.
We'll widen the funnel on how we deliver cost savings, leveraging technology and sustainability to generate fuel for growth.

---

By turning data into insights, we'll build purpose-driven, personalized brands and deliver bigger, stickier innovation platforms while enhancing consumer shopping experiences — allowing us to better serve people.

---

We'll galvanize our people with a bolder, more inclusive workplace in which we simplify our operations, tap technology and move more quickly to drive growth.

---

We'll broaden our playing field in and around our core business through an emphasis on consumer megatrends, including sustainability, and continue to lean in to enhanced wellness and natural personal care.