Glad Brand Loops into the Circular Economy
By Nick Montgomery & Drew Kozlak
The new year is a time of positive change for many, including resolutions to eat healthier and cook more.
Often, that means leftovers. And if you're like many Americans, you want to cook and store your fresh ingredients and home-cooked meals in a sustainable way that reduces waste without sacrificing convenience.
That's why we're introducing Glad® recyclable food bags through TerraCycle's Loop pilot program in the U.S. With Loop, people order Glad bags online. The bags arrive quickly in a reusable container and with a pouch to return used bags for recycling.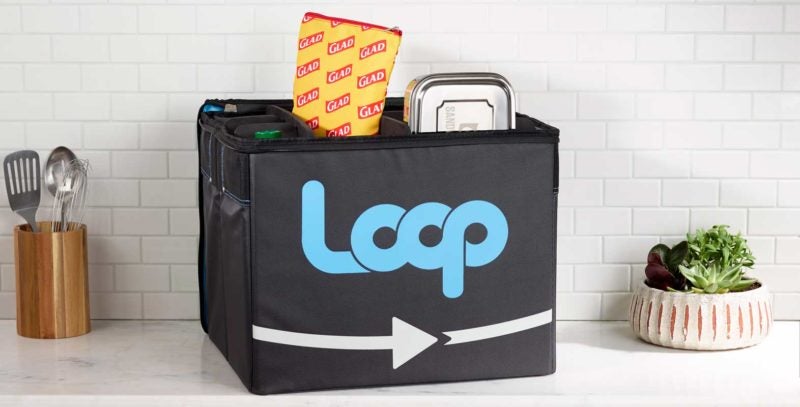 This is a great solution for people who appreciate how plastics bags and wraps help their food stay fresher longer but don't like using single-use, non-recyclable plastic. The Glad + Loop partnership allows simple, convenient, in-home recycling of plastic bags and films as part of the process to reorder everyday food storage products.
Glad is the latest Clorox brand to join Loop and live our company's commitment to Good Growth that's profitable, sustainable and responsible.
For Clorox, this is a meaningful way we can advance the new packaging-related environmental, social and governance (ESG) goals we announced as part of our IGNITE corporate strategy. Embracing innovative new business models like Loop, which empowers people to refill and reuse primary packaging, also bolsters the commitment we made when we signed on to the Ellen MacArthur Foundation's New Plastics Economy Global Commitment.
You can find comprehensive information about all of Clorox's IGNITE ESG goals here.
"Glad's purpose is to help consumers outsmart waste, and offering responsible consumer product solutions is just one of the ways we're committed to doing that sustainably. That's why we're really excited to provide an option that lets you easily recycle your food storage bags," said Drew Kozlak, brand manager for Glad.
More information on Glad's integration into the Loop program can be found here.