Concocting a Better Bleach
By Gabriele Amtmann, associate director – Marketing
At Clorox, innovation takes many forms.
Innovation here can be a brand new product, like the Brita® Stream Filter-as-you-Pour™ pitcher. It can be a new platform, like Clorox® Scentiva™ cleaners that offer a powerful sensory experience. And it can be improving upon a classic like Clorox® liquid bleach.
That's what Clorox® Bleach with CLOROMAX™ Technology does. It takes an iconic product and makes it even better.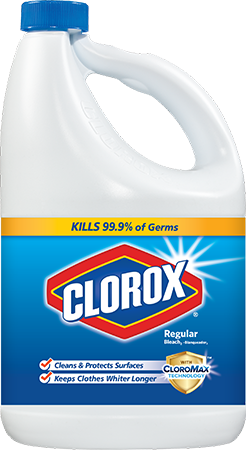 What it is: Clorox® bleach with CLOROMAX™ Technology has patent-protected polyelectrolyte complexes (also known as PECs).
What it does: Clorox® Bleach with CLOROMAX™ Technology makes it easier to clean hard surfaces and improves the whitening performance of bleach in laundry. When cleaning, PECs stick to hard surfaces like tiles and sinks, creating an invisible, protective layer, so things like grease can't stick to them as well. In laundry, those same PECs protect detergent brighteners and help them adhere to fabric so clothes come out whiter than ever.
Why we care: There are many benefits to CLOROMAX™ Technology, including:
Improved value. Consumers get an even better bleach for the same price they're used to paying. Providing superior value is central to Clorox's quest for good growth, which is profitable, sustainable and achieved through a commitment to corporate responsibility.
Keeping ahead of competition. We invented household bleach, so who better to drive improvements in the category? CLOROMAX™ Technology is protected by patents, which means our bleach continues to offer benefits our competitors and private label can't match.
Clorox® bleach with CLOROMAX™ Technology is recognizable by the distinct shield on the package label so consumers can know they're choosing the best household bleach money can buy.
A Timeline of Bleach Innovation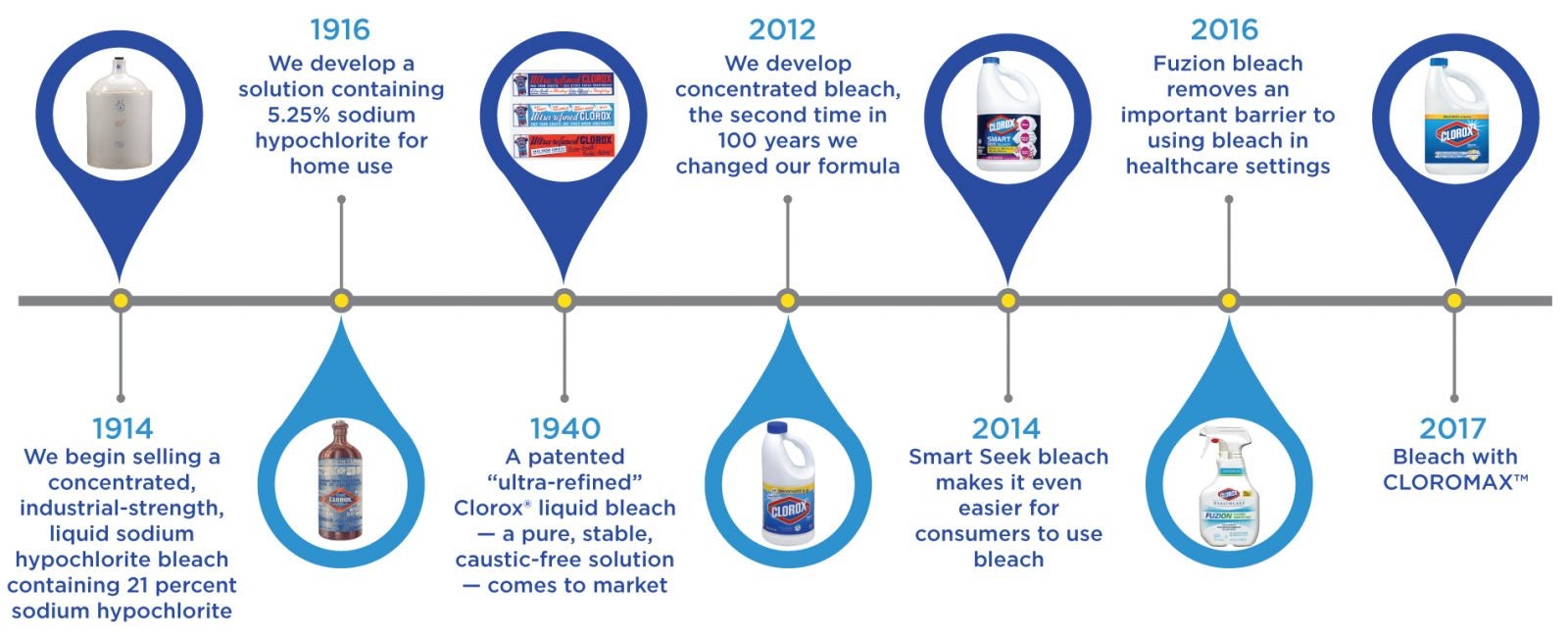 Read more about the power and usefulness of bleach: