_urt's _ees _rand Living its Values to _ring _ack the _ees
By Paula Alexander, Director of Sustainable Business and Innovation | President, The Burt's Bees Greater Good Foundation

Our pollinators are in jeopardy and so are the important ecosystem services they provide. The Burt's Bees brand has supported honeybee health since 2007, and we've worked to inform employees and consumers about the issues facing our pollinators. Still, many people aren't aware of the threat to honeybees.
Up to one-third of the food we eat is pollinated by honeybees. Rapidly declining honeybee populations could have serious economic consequences for the agriculture industry. Last winter (2014-15), we lost 42.1 percent of our honeybee populations. In May, we'll get this winter's numbers and know if businesses, government and consumer efforts surrounding this cause are making a difference.
Partnering for action
Rather than wait, Burt's Bees is again taking action with the national Bring Back The Bees Campaign, running March 8 through June 30. The Burt's Bees campaign imagines a world without the bees — or, rather, a world without the letter b — to highlight the challenges facing honeybees. In addition to helping shed light on this important issue, Burt's Bees will also donate funds to plant wildflower seeds — wildflowers that will ultimately help nourish the bees, providing them with both pollen and habitat.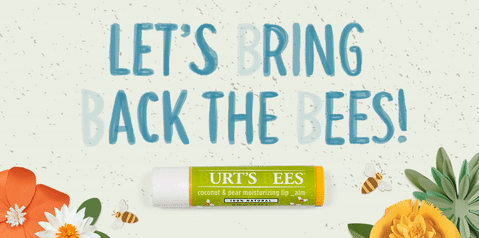 The Burt's Bees Foundation is the founding partner and funder of the Bring Back the Bees forage program. For each limited-edition Bring Back The Bees lip balm or social post with the #BringBackTheBees hashtag, Burt's Bees will donate funds to help plant 1,000 wildflower seeds. The foundation will also partner with other nonprofits and public agencies to install wildflower habitat alongside farmland, providing the bees with forage. Through these plantings, bees can gain access to essential, nutritious food while benefiting from the stability of nesting in one place. Their presence, in turn, helps support crop pollination, while the wildflowers can help guard against soil erosion and – by attracting beneficial insects –offer natural pest control.
Rural Advancement Foundation International (RAFI) is the Burt's Bees Foundation's primary partner for planting wildflowers as part of the Bring Back the Bees campaign. Based in Pittsboro, North Carolina, only a short drive from Burt's Bees' global headquarters in Durham, RAFI cultivates markets, policies and communities that support thriving, socially just, and environmentally sound family farms.  RAFI will source the seeds, run the program and share best practices to ensure farmers know how to establish successful pollinator forage on their land. RAFI will help us connect with new groups of farmers, including minority farmers and others who might not be currently taking advantage of state benefits and programs.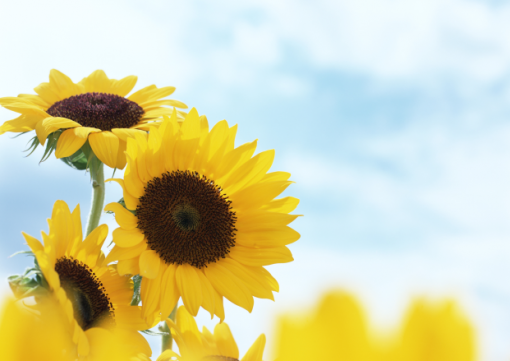 RAFI is also working with public agencies, the National Resources Conservation Service (NRCS) and the Farm Service Agency (FSA), who will serve as supporting partners in the program. NCRS and FSA are federal agencies with existing programs to support farmers and pollinators. Burt's Bees and RAFI are working together with the state offices of these agencies to extend their existing farm support so their programs are more effective in North Carolina. NRCS and FSA will be providing financial and technical support to farmers and getting the word out, targeting people already enrolled in their programs and who may be more inclined to take steps to help pollinators.
This collaboration between Burt's Bees, its private foundation, a nonprofit, and public agencies is the type of public/private partnership that has potential to solve some of the greatest challenges of our time. And, I'm very excited to be a part of a brand that's creating these types of dynamic partnerships and living its purpose.
Related Articles
Burt's Bees® Natural Launchpad Supports Next Gen of Entrepreneurs