Planting Gardens for Our Pollinators
By Roger Lee, Associate Research Fellow
Inspired by the Burt's Bees® brand and its commitment to pollinators through supportive habitats and educational programs, our employees are giving back to local butterflies, bees and hummingbirds by planting "pollination gardens" around Clorox's Pleasanton campus.
These new gardens are designed to attract pollinators, providing a natural and sustainable foraging stop for our native friends.
Although none of our employee volunteers is a professional gardener, everyone had a different area of expertise and a passion around gardening and wildlife. Different teams came up with a design, selected the sites, built them, created a maintenance plan and even designed a water reclamation system.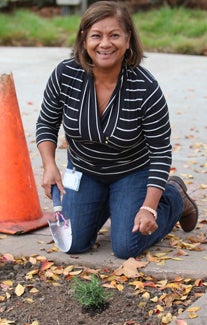 Pollinators are essential to our environment; their service is required for the reproduction of more than 85 percent of the world's flowering plants, including more than two-thirds of the world's crop species.
The United States alone grows more than 100 crops that either need or benefit from pollinators. The economic value of insect pollination to U.S. crop production is estimated to be $29 billion, and $14 billion of that is the result of honeybee pollination.
The two CPC sites chosen for the first pollinator gardens were previously inconspicuous, 20 foot by 20 foot grass landscapes surrounded by cement. In addition to converting these grassy areas to pollinator-friendly plots, we also planted drought tolerant plants to lower water usage.
These new pollinator plots will not only provide a rich habitat for our local butterflies, bees and hummingbirds, but, as they grow and bloom, will be a colorful addition to the front of our Pleasanton Campus and a reminder of how important pollinators are to our world and our Burt's Bees business.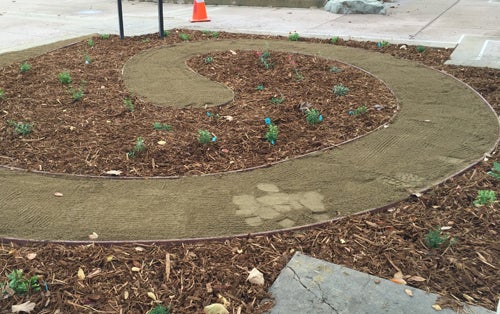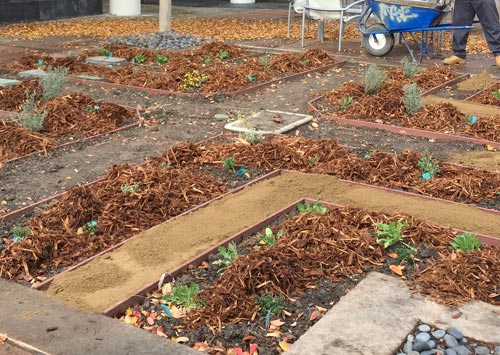 Learn more about how to become Wild For Bees.