Burt's Bees® Natural Launchpad Supports Next Gen of Entrepreneurs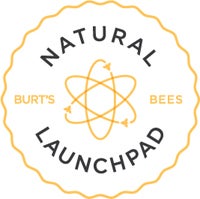 By Andrew Douglass, Director – R&D
I believe that in business and life, better relationships drive mutually better outcomes. We have developed a program founded on that single principle, and I couldn't be more excited! On Feb. 10, we introduced the Burt's Bees® Natural Launchpad, a grant program for small companies in the health and well-being space.
It's a competition for natural product entrepreneurs with revenues between $1 (yes, one dollar!) and $2 million. Each entrepreneur selected will receive:
A $10,000 cash grant
A day of coaching at Burt's Bees headquarters in Durham, North Carolina
Access to a community of peers
The Natural Launchpad seal to place on all marketing communications and product packaging
The Burts Bees team is asking for no equity in return, only that we have the opportunity to participate in future funding events. We are, first and foremost, seeking to build relationships with natural product entrepreneurs and, as we learn more about each other, engage more deeply over time.
For me, launching this program is a dream come true. A year ago, I sat at a conference listening to a case study on early stage engagement and had an epiphany. The speaker said, "Let the person most able to take the idea forward do so." Typically, we sought to establish the value of early stage ideas and procure them. Here was someone stating the obvious: "Let the inventor do it. They have the passion and the skills. Give them some help but don't get in the way."
Inspired by this advice, we assembled a small team of Open Innovation experts and began to research and build the Launchpad. Thankfully, the company listened. Within four months, leadership signed off on the idea that we would "loan" the Burt's Bees brand equity in return for little more than an agreement to start a conversation and the hope that we are planting the seeds of strong growth with some of the most exciting new innovators in the space.
Learn more: Burt's Bees Natural Launchpad