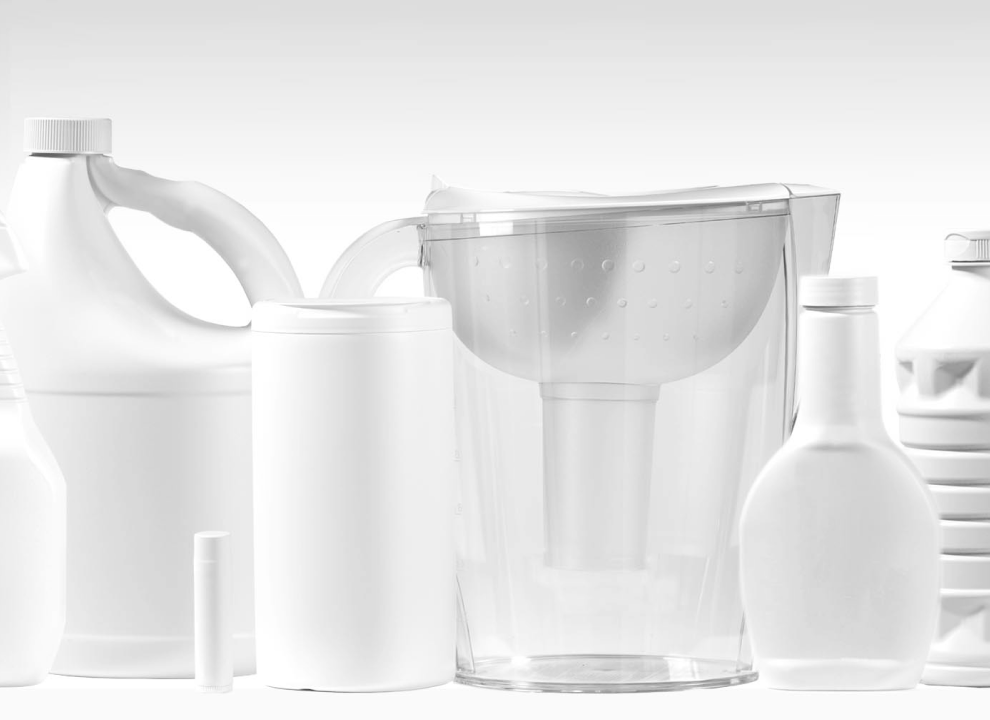 Clean world
Products & packaging brand highlights
Products & packaging brand highlights
Our IGNITE strategy includes ambitious environmental, social and governance goals that can only be achieved through the actions of our businesses. Our cross-functional ESG steering team  and business unit integration working group helps drive business integration and ensure ESG creates long-term value for our stakeholders.
Since IGNITE launched in 2019, many of our brands have done lifecycle assessments and announced ESG goals of their own. 
Below are examples of how our brands are contributing to a cleaner world. You can also read about our brands' actions to drive social impact here:
Clorox brand
Clorox brand
The Clorox brand champions a cleaner world where people thrive. To live up to this purpose, the brand has evolved to better meet our own standard for efficacy while ensuring we address the unique needs of today's consumers. We've also rolled out more products with easily removable labels, which makes it easier to recycle packaging, including bottles, closures and triggers.
The Clorox Free & Clear line boasts a trio of products — Compostable Wipes, Disinfecting Mist and a Multi-Surface Cleaner Spray — that offer the effectiveness our consumers expect without any dyes, bleach or ammonia. When used as directed, all three products are safe to use around kids, pets and food, as they meet the stringent requirements and high standards set by the U.S. EPA that ensure all ingredients have been reviewed for human health and environmental safety.
Clorox EcoClean is a new product platform for cleaning professionals that delivers on CloroxPro's commitments to enhance the sustainability of our products and to reduce virgin plastic in our supply chain with packaging made with a minimum of 25% post-recycled plastic. These products, made with ingredients certified by the U.S. Environmental Protection Agency's Safer Choice and Design for the Environment programs, also helps organizations meet their own sustainability goals, such as LEED and WELL certifications.
As the brand continues to innovate and create more sustainable cleaning solutions, it released Clorox Concentrated Bleach Powder in 2022. This small 21.1–ounce bottle is highly concentrated and has the equivalent cleaning power of two 117-ounce Clorox Splashless Bleach bottles. Other features of this product include:
80% lighter to transport*
50% less plastic*
Uses 90% less water*
Uses 27% post-consumer recycled content.
By providing consumers a more concentrated, shippable and approachable formula, Clorox Concentrated Bleach Powder allows consumers to get the same Clorox clean they expect with much smaller doses.
*vs 2021 bottle of Clorox Bleach
Kingsford
Kingsford
The Kingsford brand has supplied consumers with high-quality charcoal products since the 1920s. Today, Kingsford is the leading U.S. charcoal brand and an industry leader in environmental manufacturing controls, circularity and product sustainability.
Here are some ways the brand is advancing sustainability in its operations and products:
Emissions control: The Kingsford brand's state-of-the-art air emissions controls for its wood-charring and briquet-producing operations include dust collectors and equipment systems such as enclosed conveyors and storage tanks.
Zero waste to landfill: All Kingsford manufacturing plants are zero-waste-to-landfill sites, achieving this status three years ahead of the 2025 goal.
Energy consumption: Kingsford plants reuse the energy created during the wood-charring process by using heat to dry incoming wood and finished charcoal briquets while also powering steam generators used for other manufacturing operations.
Manufacturing recycle loops: Kingsford plants recover and recycle wood dust, char dust and briquet brokens during the manufacturing process.
Local sourcing of wood: Kingsford charcoal is made from locally sourced wood and other natural ingredients. To minimize our environmental impact, we convert more than 1 million tons of wood leftover from local mills into high-quality briquets every year.
Product innovation: The breakthrough technology of Kingsford charcoal with Sure Fire Grooves reduces the amount of raw materials necessary to make a charcoal briquet while outperforming the original product.
Packaging innovation: The Kingsford brand only uses certified, sustainably sourced fiber in its packaging.
For more information, visit the brand's website.
Burt's Bees
Burt's Bees
Our Burt's Bees brand considers all the materials it uses — and the ones it doesn't — helping limit its footprint and reduce use of resources. That's why it set a 2025 vision and sustainability targets to foster a circular economy.
In its packaging, the brand uses an average of 60% recycled materials. The classic Beeswax and Vanilla Bean Lip Balms are now available in a 90%+ recycled paper tube. And the Burt's Bees Lip Shimmers tube is now made with over 80% post-consumer recycled plastic. Burt's Bees Rescue Lip Balm is in a hybrid tube made with post-consumer recycled and plant-based plastic. The brand is mindful of material choices and end-of-life solutions that reduce waste. 
It 

avoids overpackaging

, limits mixed materials packaging that is hard to recycle and uses innovative recycled

, upcycled or plant-based

materials

where possible

. For example, Burt's Bees Facial Towelettes are made with

upcycled

cotton from T-shirt manufacturing and are now home compostable. The package also has a sticker rather than a plastic closure.

It chooses 

high-integrity materials that are more readily recyclable

. That includes aluminum, steel, paper, glass, and plastics like PETE, HDPE and polypropylene

.

Once Burt's Bees' packaging has served its purpose, the brand makes it easy for consumers to recycle either

locally

or through

its

free

TerraCycle

recycling program

. As of fiscal year 202

3

,

TerraCycle

has collected over

192,000

units of Burt's Bees packaging from consumers since the program started.
Building on its prior goal period accomplishments, our Burt's Bees brand established a 2025 vision to foster a circular economy. It aims to cut use of virgin packaging materials in half by 2030 and to make its packaging 100% recyclable, reusable or compostable by 2025. As part of its commitment, the brand is also investing in U.S. and global recycling infrastructure to increase plastic recycling rates. In fiscal year 2021, the brand began working with The Recycling Partnership to fund infrastructure improvements in U.S. municipal recycling systems. Burt's Bees is also partnering with RePurpose Global to support frontline waste enterprises in India and Ghana and divert over 1.5 million pounds of plastic waste by 2025.
For more information on its environmental sustainability commitments and progress, visit the brand's website.
Learn about Burt's Bees' commitment to impact 50,000 livelihoods in its supply chain communities.
Brita
Brita
As the No. 1 brand in water filtration1, Brita helps people access cleaner, great-tasting water without having to trash the planet. To fulfill its purpose, the brand has committed to helping consumers remove 20 billion single-use plastic water bottles from circulation per year by 2030, among other sustainability goals. 
Roughly three-quarters of all plastic water bottles are not recycled, finding their way to landfills. In the U.S. alone, consumers use 2,000 single-use plastic bottlers per second, much of which ends up in oceans.2
Here are some ways our Brita brand is addressing the issue of single-use plastic bottle waste:
When consumers switch to a Brita system, they replace up to 1,800 single-use plastic bottles per year.

3

Last year, Brita customers filtered enough water to replace

12

billion single-use plastic water bottles

.

4

At the end of the life cycle of Brita filters and pitchers, consumers can turn old Brita products into 100% recycled goods like outdoor chairs, bike racks, watering cans or park benches through a take-back partnership between Brita and

TerraCycle

.
Switching to reusable water bottles and home-filtered water is also good for consumers' wallets. The average Brita pitcher filters 240 gallons of water a year for about 22 cents a day. To get the same amount of water from water bottles would require 1,800 16.9-ounce water bottles a year. At an average cost of 18 cents a bottle, that's 88 cents a day.
That's why Brita is committed to helping consumers remove 20 billion single-use plastic water bottles from circulation per year by 2030. The brand has also set the following goals:
Have zero plastic waste to landfill by 2030.

Create completely curbside recyclable packaging using 100% recycled fibers.
Produce innovation that will lower our carbon and plastic footprint.
Provide access to clean water to 500,000 people in vulnerable U.S. communities with poor-quality tap water by 2024, and 1 million people by 2030.
For more information, visit the brand's website.
1. Based on latest 52-week IRI data (week ending May 7, 2023).
2. Based on IRI sales data, 2,000 bottles/second estimation from World Economic Forum "The New Plastics Economy," based on current weight of global plastics in oceans.
3. Standard 16.9-ounce bottles.
4. Based on latest 52-week IRI data (week ending Nov. 2, 20222) shipment volumes of all Brita systems and filters. Compared to 16.9-ounce bottles.
Glad
Glad
Our Glad brand in the U.S. has declared specific 2030 sustainability targets to reduce its environmental footprint and help achieve its purpose to build a future with less waste.
Our Glad brand has developed breakthrough technology that allows its kitchen drawstring trash bags to be made with 4% to 28% less plastic than the top seven competing brands.  If everyone in the U.S. chose Glad drawstring trash bags, we could help save 100 million pounds of plastic from going into landfills each year. 
Through product innovation, the brand also delivered its most sustainable bag yet, and with the same trusted strength. The Glad ForceFlex MaxStrength Recovered Materials Trash Bags use 20% post-consumer recycled plastic diverted from landfills, plus 30% reclaimed plastic, which is reused scrap material from the manufacturing process. These bags also have 100% recycled packaging. In addition, the brand launched Glad 50% Plant-Based Cling'n Seal Food Wrap, which is made with renewably sourced sugarcane and provides the same trusted quality you expect from Glad. Products made in North America are manufactured in plants that are certified zero waste to landfill1 and use 100% renewable electricity2.
It's sustainability efforts are also ramping up across the globe. In Canada, Glad offers bags designed and labeled for recycling and composting. The Australia-New Zealand market extended the Glad to be Green platform with a range of food care products with environmental benefits. The Glad 50% Plant-Based Cling Wrap, Sandwich and Snack Reseal Bags are made from sugar cane, a renewable resource. By replacing a portion of fossil fuel plastic with bio-based plastic, these new Glad products have a smaller carbon footprint with the trusted strength and quality of Glad to keep food fresh and protected. In addition, Glad Compostable Bake Paper is certified home and municipal compostable3 after use, diverting waste away from landfill. The packaging for this lineup is made from 70% recycled content and is 100% recyclable. 
In the U.S., the brand has declared specific sustainability targets to reduce its environmental footprint, including:
100% renewable electricity in North American plants by2025. Achieved as of calendar year 2021.
100% recyclable, reusable or compostable packaging by 2025. As of calendar year 2022, the brand achieved 99% recyclable packaging.
Zero-waste-to-landfill manufacturing for North American plants by 2025. Achieved as of calendar year 2018.
50% reduction in virgin plastic across trash business by 2030. As of calendar year 2022, the brand had achieved 14% reduction in virgin material.4
60% reduction in virgin packaging across both trash and food protection by 2030. The brand achieved a 45% reduction in virgin packaging as of calendar year 2022.5
Investment in strategic partnerships that amplify sustainability efforts, including Recyclops, a technology-enabled sustainability and recycling start-up.

In addition, Glad joined forces with The Home Depot, to help recycle plastic waste by collecting and processing plastic shipping waste from The Home Depot, along with recycled materials, from other sources, to bring consumers trash bags with 10% recycled plastic and the strength consumers expect from Glad.
For more information on how Glad is doing more to waste less, visit the brand's website.
1. Recycle or repurpose at least 90% of its waste, send the remaining 10% or less to a waste-to-energy facility.
2. All electricity used is offset by virtual power purchase agreements and purchased renewable energy certificates or RECs.
3. Certified compostable to AS4736 and AS5810 standards.
4. Achieved by plastic reduction in product and increased recycled fiber in packaging vs. 2018 baseline.
5. Achieved by increased recycled fiber in packaging vs. 2018 baseline.
Our other ESG pillars
Healthy lives

Healthy lives

Improving people's health & well-being.

LEARN MORE

Thriving communities

Thriving communities

Investing in our people and communities to contribute to a more equitable world.

LEARN MORE