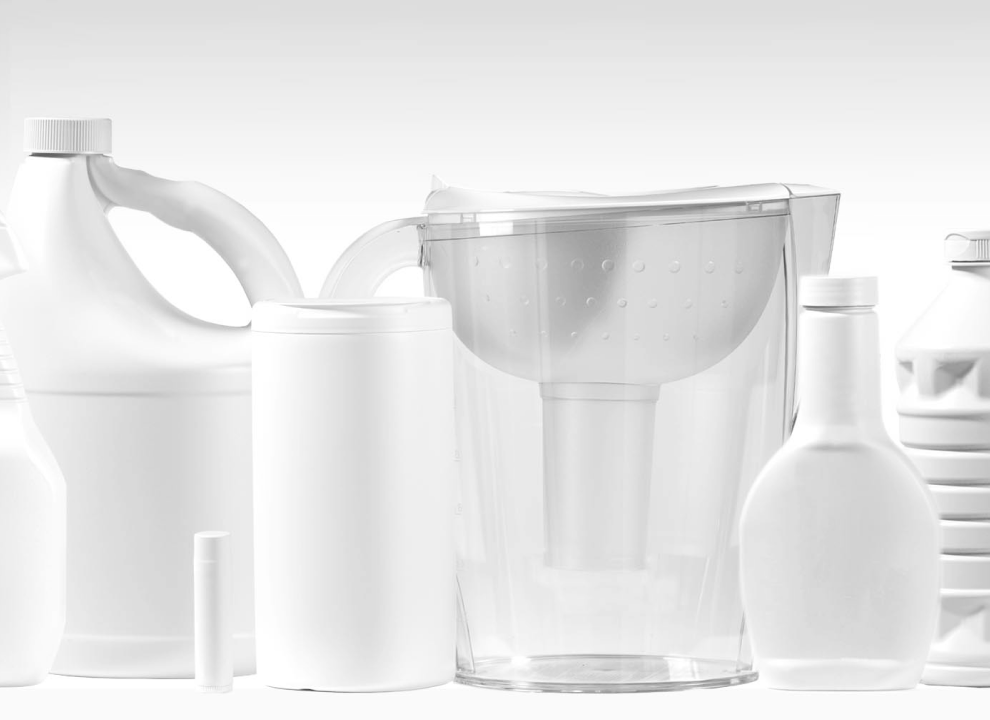 Clean world
Products & packaging brand highlights
Products & packaging brand highlights
Clorox brand
Clorox brand
The Clorox brand champions a cleaner world where people thrive. This is our brand purpose, and at its core, it means that we create products that are good for people and the planet where we all live. And to live up to this purpose, we evolved our wipes product portfolio and our namesake bleach.
Clorox changed the cleaning category over 20 years ago by inventing the disinfecting wipe. In 2019, we evolved it by adding Clorox® Compostable Cleaning Wipes to our wipes portfolio because we wanted to help create a cleaner world. Clorox® Compostable Cleaning Wipes pick up dirt — and compost back into dirt. They come in both Simply Lemon and Free & Clear, an unscented version for those who prefer a fragrance-free clean. Best of all, they're safe to use around kids, pets and food. They're made with a compostable plant-based cloth, which makes them safe to compost at home, or through your local municipal facility.*
*For municipal composting, check locally, as appropriate facilities may not exist in your area. For home composting, do not compost wipe if used to clean non-compostable messes, such as human or animal waste. Wipes should generally be no more than 10% of home compost pile.
It is a big decision to change the formula of our company namesake and original product, Clorox bleach, and that has happened only a few times in our more than 110-year history. But as it has become critical to lighten the footprint of our products, Clorox bleach underwent a dramatic change in 2020, when we began producing a 25% more concentrated formula.
Our transition to a concentrated formula saves resources across the lifecycle of the product. The product uses less water and is sold in a smaller bottle, allowing us to use fewer raw materials. It also reduces the impact of the product during manufacturing and shipping, and even when you recycle the bottle. We are proud of the annual resource savings from Concentrated Bleach:
23 million gallons of water
4 million pounds of paper or roughly 64,750 trees
15 million pounds of plastic annually
In addition to the environmental benefits, our concentrated Clorox Bleach gives you more uses per ounce because you can use less bleach in order to achieve the same cleaning and laundry results. For example, our previous formula required ½ cup of bleach per gallon of water to make a cleaning solution. Our new, more concentrated formula needs only 1/3 cup of bleach per gallon of water to make a cleaning solution. That's giving you more value out of our products every day.
The Kingsford Manufacturing Company has supplied consumers with high-quality charcoal products since the 1950s. Over the years, we've taken many steps to ensure we operate in an environmentally responsible manner. Today, Kingsford® charcoal is the leading U.S. charcoal brand, and we're an industry leader in environmental controls and sustainability for charcoal manufacturing.
We use state-of-the-art air-emission controls for our wood-charring operation. We also use dust collectors and equipment systems such as enclosed conveyors and storage tanks to minimize emissions.
We reuse the energy created during the wood-charring process. This energy is used in the form of heat to dry the waste wood and finished charcoal briquets, as well as to power steam generators used for other manufacturing operations. We also recycle recovered dust and briquets broken during manufacturing. Process water is contained and reused in the manufacturing operation.
Kingsford® charcoal manufacturing facilities purchase waste wood for charcoal production from area wood products businesses, thereby diverting it from the waste stream. In addition, we do extensive personnel training in environmental compliance and have a dedicated environmental team that meets frequently to provide compliance leadership.
Environmentally conscious consumers wondering whether it's better to use charcoal or gas when grilling can feel good about using Kingsford® charcoal products. The ingredients in our charcoal briquets come primarily from renewable sources. When you use a gas grill, on the other hand, you're using nonrenewable fossil fuels that can't be replaced.
The breakthrough technology of Kingsford® charcoal with SureFire Grooves® reduces the amount of raw materials necessary to make a charcoal briquet while delivering a product performance improvement — a briquet that is ready faster and lasts longer than the original product.
We think a lot about all the materials we use — and the ones we don't. We try to avoid new materials and unnecessary packaging, and make sure all our packages are recyclable or reusable.
We put an average of 30% post-consumer recycled (PCR) content in our plastics and 71% into our paper. Our Lip Balm packaging is 50% PCR and we're moving towards 100% PCR, including the addition of bio-resin upcycled from potato processing waste. We're always trying to push the limits of our packaging to include more PCR and be easily recyclable without compromising the safety or quality of the products you love.
We avoid over-packaging, limit mixed materials, and use innovative recycled materials. Our facial towelettes are made from repurposed cotton tees, and their package has a sticker rather than a plastic closure. Our lip balms aren't shrink-wrapped; instead, they have a slightly longer label that prevents tampering. Choices like these help us limit our footprint and cut out unnecessary plastics.
We choose high-integrity materials that are more readily recyclable. These includes aluminum, steel, paper, glass, and plastics like PETE, HDPE and PP, with as much PCR as possible. Once our packaging has served its initial purpose, it can be recycled either curbside or through our partnership with Terracycle to help us close the loop.
A single Brita® pitcher and filter (1 pound of plastic) can replace 300 standard 16.9 ounce containers of bottled water (15 pounds of plastic), thus saving energy and the use of petrochemicals to make plastic. And that doesn't include the fuel needed to transport bottled water from plant to store and from store to homes.
Unfortunately, about three-quarters of all plastic water bottles are not recycled, finding their way to landfills. Using one Brita filter can help keep more than 200 plastic bottles out of our landfills.
At the end of the life cycle of Brita filters and pitchers, they don't have to end up in a landfill either. Through a partnership with TerraCycle, we've ensured that your old Brita® products can be turned into 100% recycled goods like outdoor chairs, bike racks, watering cans or even park benches.
Switching to reusable water bottles and home-filtered water is good for consumers' wallets, too. The average Brita® pitcher filters 240 gallons of water a year for about 19 cents a day. To get the same amount of water from water bottles would require 1,818 16.9-ounce water bottles a year. At an average cost of a dollar a bottle, that's $4.98 a day.
Over the past few years, the general public has begun paying greater attention than ever to the amount of waste we generate and where it ends up after we dispose of it. Despite this heightened consciousness, many consumers struggle to find simple, reliable solutions. Thankfully, the folks at the Glad brand have always thought this much about trash, especially about the bags we put it in. That's fueled some exciting innovation in the category.
Specifically, the brand has invested in product innovation to deliver Glad® ForceFlex Plus trash bags with the same trusted strength using 20% recycled plastic diverted from landfills, plus 30% reclaimed plastic which is reused scrap material from the manufacturing process. These bags also have 100% recycled packaging, and when we make them, we do so with 100% renewable energy in a plant that's a certified zero-waste-to-landfill.
Glad trash bags use patented technology to minimize plastic use. If everyone switched to using Glad trash bags, it would save 100 million pounds of plastic from going into the landfill every year.* The Glad brand remains committed to making even more progress to minimize its environmental footprint. To this end, it is making progress against four R's:
Reduce: Finding even more innovative ways to maintain quality while reducing both the plastic and the environmental resources (energy, water and oil) that go into making bags. This also includes encouraging consumers to reduce their waste.
Reuse: Repurposing factory plastic scraps to decrease waste. Glad reuses nearly all rejected product or scrap plastic, and what it cannot use is sent to a third party for recycling. This significantly decreases the waste in our manufacturing processes and has helped us earn zero-waste-to-landfill certification in our manufacturing facilities.
Recycle: Exploring new opportunities to integrate and promote recycling. The brand is actively integrating post-consumer recycled plastic into its trash bags. Glad is also continuing to promote recycling and composting and will expand its assortment and distribution as communities commit to new programs.
Recover: Partnering to remove plastic from the environment. The brand sponsors annual events that promote environmental clean ups. Glad is exploring even bigger partnerships to scale its plastic recovery and cleanup efforts.
The brand's sustainability efforts are ramping up across the globe. In Canada, Glad is making a significant impact with recycling and composting bags. The Australia-New Zealand market has extended the Glad to be Green® platform with a range of sustainable food care products. The 50% Plant Based Cling Wrap, Sandwich and Snack Reseal Bags are made from sugar cane, a renewable resource. By replacing a portion of fossil fuel plastic with bio-based plastic, these new Glad products have a smaller carbon footprint with the trusted strength and quality of Glad to keep food fresh and protected. Also in the platform is Compostable Brown Bake Paper that's sustainably sourced and compostable, which means less waste into landfills. The packaging for this lineup is made from 70% recycled content and is 100% recyclable.
*If non-Glad Drawstring bag buyers switched to Glad Drawstring bags.
OUR OTHER ESG PILLARS

Healthy lives

Healthy lives

Improving people's health & well-being.

LEARN MORE

Thriving communities

Thriving communities

Investing in our people and communities to contribute to a more equitable world.

LEARN MORE