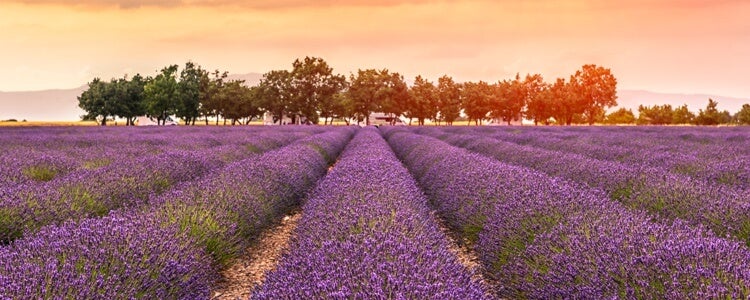 Ingredient Transparency
More than a decade ago, we became the first consumer packaged goods company to voluntarily disclose ingredients in our U.S. and Canadian retail and professional cleaning, disinfecting and laundry products. Over the years, we strengthened our transparency efforts by adding mobile access and fragrance information, as well as providing greater visibility into what is in and not in our products. At Clorox, we'll continue to be on the front lines of ingredient transparency — and not just because it's required or because it's good for business. We do it because you have a right to know what's in the products you bring into your home.
Fragrances
Since 2014, we've been listing fragrances in our consumer and professional cleaning, laundry and disinfecting products that have been identified as potential allergens. Today, those fragrance allergen listings for U.S. products can be found on
Smart Label
, and we voluntarily disclose them for Canadian products through
Ingredients Inside
. We continue to provide access to all the common names of the fragrance ingredients used in those products; click on a tile below to see if an ingredient of interest to you is present in our products
.
We've also been collaborating with our industry peers to give you access to even more detailed information about fragrances and fragrance ingredients.
The Fragrance Conservatory
was launched in 2019 by the
Fragrance Creators Association
as a go-to resource on the safety profile, benefits, sustainability, history and more about specific fragrances. The tool is being expanded to encompass hundreds of additional ingredients and key topics.
Preservatives
Preservatives are present in some Clorox products to prevent the growth of micro-organisms. When used, preservatives are included at levels well below the threshold for causing skin allergenicity (sensitization). These levels are approved by the U.S. Environmental Protection Agency and typically do not exceed a range of 0.1% to 0.2%.
Chemical Footprint Project
In support of our public commitment to reduce the chemical footprint of our cleaning products, starting in 2021 we will participate in the Chemical Footprint Project to evaluate our Retail and Professional Products cleaning product portfolio. The Chemical Footprint Project is an initiative that helps companies measure and disclose data related to the chemistries used in their products. We will use their benchmarking tool to assess and manage our retail and professional cleaning products' chemical footprints, while evaluating expansion to other product categories.
Ingredients A-Z
To help you make more informed choices for your family and home, we share information on the ingredients in our cleaning, disinfecting and laundry products sold in the U.S. to the industry portal SmartLabel, not only complying with the California law but going beyond its requirements. On SmartLabel, consumers will find ingredient information, usage and handling instructions, health, safety and environmental information, as well as links to safety data sheets and other company and brand information. For your convenience, we offer a list of the ingredients in these products below. We will proactively work to ensure our products continue to meet our stakeholders' expectations in terms of ingredients while providing the same high-quality products that our customers have come to expect.
A-B

Ingredients

+

-

C-D

Ingredients

+

-

E-F

Ingredients

+

-

G-H

Ingredients

+

-
I-J

Ingredients

+

-

K-L

Ingredients

+

-

M-N

Ingredients

+

-

O-P

Ingredients

+

-
Q-R

Ingredients

+

-

S-T

Ingredients

+

-

U-V

Ingredients

+

-

W-X

Ingredients

+

-
Y-Z

Ingredients

+

-

#

Ingredients

+

-