Why America Recycles Day Matters
By Michelle Wong, Assistant Manager – Global Risk Management
Many of us, while well-intentioned, are either unaware or misinformed about how recycling works.
Little do we know that tossing a cardboard coffee cup in the wrong bin or dropping an unwashed plastic food container in the recycling can contaminate the entire container.
This is a problem. Many municipalities keep contaminated recyclables in rapidly overfilling warehouses, divert them to landfills or incinerate them, which contributes to greenhouse gas emissions and climate change. This is certainly not what we had in mind when we tossed the item in a blue recycling bin.
That's why today, America Recycles Day, is so important. The nationally recognized day is a program of nonprofit Keep America Beautiful (which Clorox proudly supports), dedicated to promoting and celebrating recycling in the U.S.
Need help finding out what can be recycled, when, where and how? Check out this handy tool created by Keep America Beautiful and Earth 911. And don't forget, paper products with organic material like food or grease should be composted, and all glass and plastics should be rinsed clean before recycling.
Beyond recycling
While recycling has its benefits, it's not the only answer to the global waste problem.
At Clorox, our manufacturing plants apply the three "Rs" to waste reduction: Reducing the amount of waste we generate by being more efficient, Reusing material like scrap plastic, and Recycling whenever we can. This approach has contributed to many Clorox plants becoming zero-waste-to-landfill certified.
As individuals, we can also take steps to create less waste by making the following incremental changes in our daily lives:
Keep reusable utensils at your desk
Bring your own coffee mug: Most disposable coffee cups are lined with plastic and cannot be recycled or composted
Pro tip: most coffee shops give you a 10-cent discount for your own cup!
Properly wash and sort your recyclables  
Bring your own bag, whether you're headed to the grocery store or the local grab-and-go lunch spot. Better yet, pack your own lunches in reusable containers to save both money and the environment.
Check out the bulk section at your local supermarket and buy the just the amount you need
Pro Tip: Bring your own containers!
Remember that even small changes can add up to significant reductions in waste.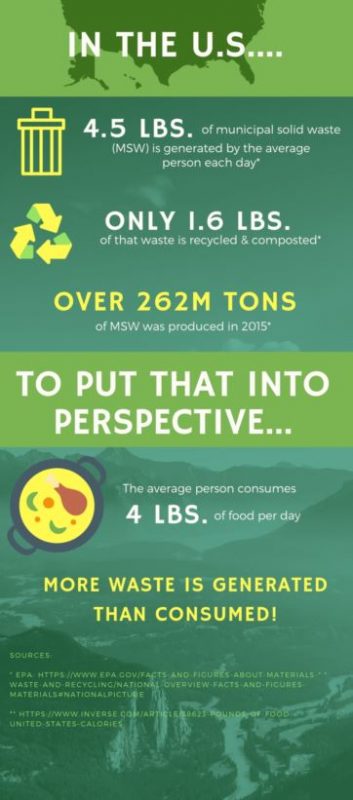 Related links:
Clorox's commitment to reducing waste in our operations