Tops in '22: Showing the love for Clorox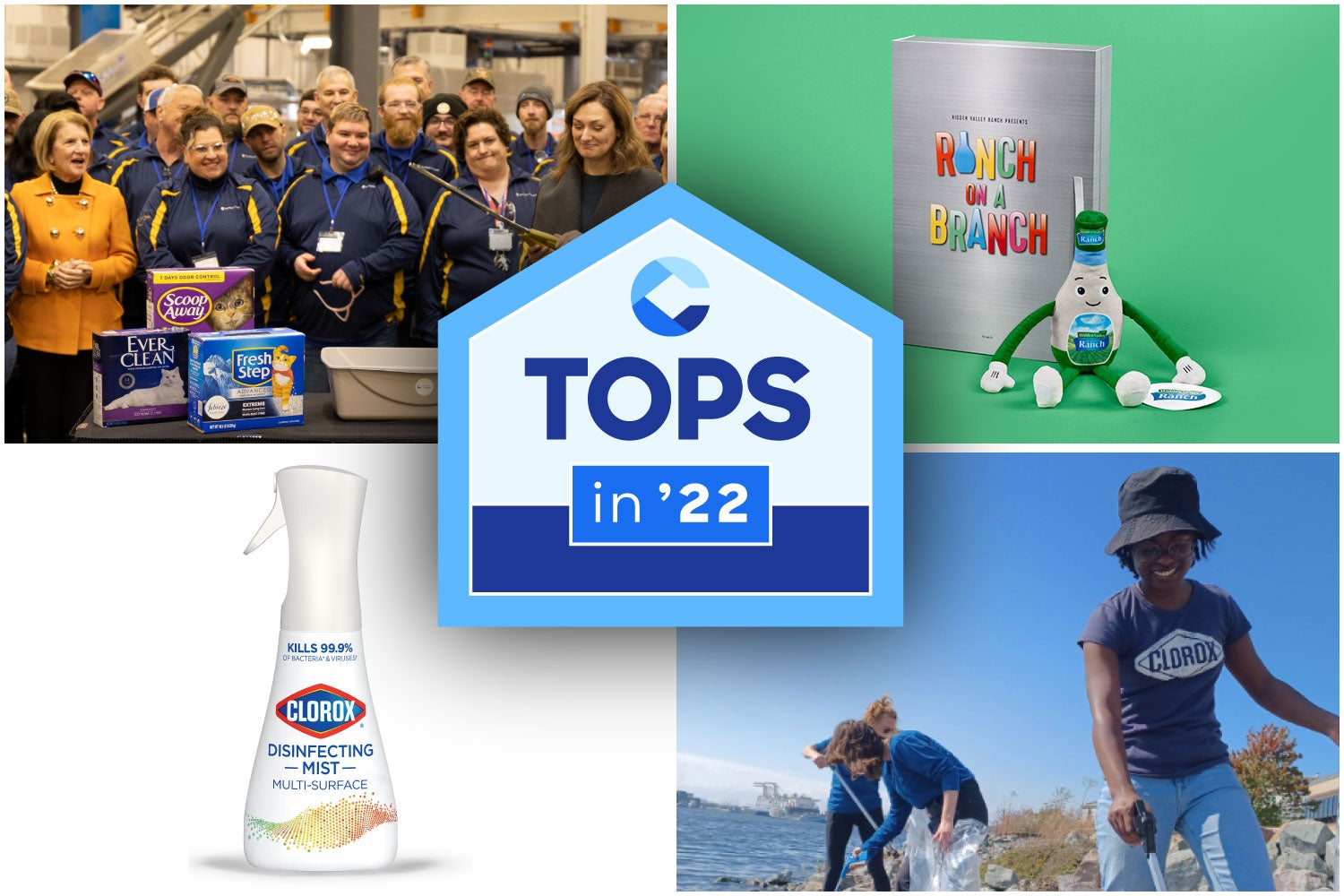 As a company that puts people at the center, we want our work to be meaningful to those who are most important to us — from our employees to our consumers. Whether it was news and information, product innovation, or marketing campaigns, you told us what you liked in 2022 through your engagement and, ultimately, your loyalty.
What were your favorites? Read on for more details.
Company news
Across our corporate social channels, two of the most popular pieces of content were the new cat litter plant opening in Martinsburg, West Virginia, and our annual Culture Day in Durham. Many of you also reacted to our holiday message published Dec. 22, making it one of the most-liked posts of the year in just over a week's time.
Our top blog post for the year, the Thrive in Your Career series published during Women's History Month, featured short conversations between female leaders across Clorox about what it looks like to thrive in your career and your life.
Brand news
Our portfolio of brands, now with about 7 million followers, collectively published about 4,000 posts reaching tens of millions of people in 2022 through their social media channels. The one that generated the most attention (more than half a million likes)? A cat video, of course, courtesy of our Fresh Step brand.
Marketing campaigns
Our brand marketing campaigns all seek to capture consumers' attention through creativity and cultural relevance. Here are some highlights for the year:
The Glad Cherry Blossom campaign debuted a new pink Glad ForceFlexPlus Trash Bag with a Cherry Blossom scent described as "the most extra trash bag, ever" to resonate with people across different demographics and sociographics who value self-expression and creativity.
Spreading holiday — and food — joy was the aim of the Ranch on a Branch campaign, which told the story of a plushie named Ranchie whose quest to become a real bottle of ranch was inspired by the happiness Hidden Valley brings to ranch fans.
Our Clorox brand's Start Clean campaign, kicking off with the new year, encourages families to enjoy the benefits of a fresh start, emphasizing the importance of a clean space for both physical and mental wellness.
New products you loved
We're always looking to solve for consumers' needs through innovation. Here's a list of some of the new products that resonated the most for you:
Thanks for sharing the love — and thumbs-ups, applause and more — in 2022.