Safe Water: It's Part of Our Past — and Our Future, Too
By Alexis Limberakis, senior director – Corporate responsibility & Sustainability 
Water. It's a building block of all life, essential to public health, a basic human right.  
That's why we at The Clorox Company believe in water for all — the theme of this year's World Water Day on March 22. As a signatory to the United Nations Global Compact, a community of global leaders committed to sustainability, we believe in corporate responsibility. "Do the right thing" is a core Clorox value and at the heart of our commitment to Good Growth that's profitable, sustainable and responsible. 
And passionate people across Clorox have been finding ways to use the power of our brands and technologies to help bring solutions and greater awareness to the problem of clean water.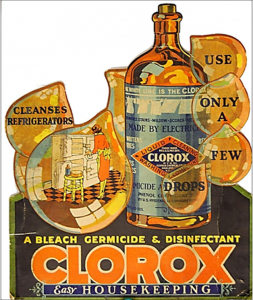 Here are some of the ways we're working to have an impact: 
Each of these efforts builds on our 100+-year commitment to public health, which includes the transformative power of bleach to make water safe. That's one reason it's in high demand following so many natural disasters. 
As a proud supporter of the American Red Cross Annual Disaster Giving Program, we regularly donate Clorox Regular-Bleach to aid in recovery. Bleach helps make water potable when boiling isn't practical; just one capful of Clorox® Regular-Bleach in one gallon of water can treat cloudy water.
In the lead-up to World Water Day, we'll share more stories about Clorox people and brands working to give people access to safe, healthy water, so be sure to check back on the Good Growth blog.