Shining Our Light: Helping Pregnant Women in Need for a Generation
By Aimee Luongo, Brand Engagement Manager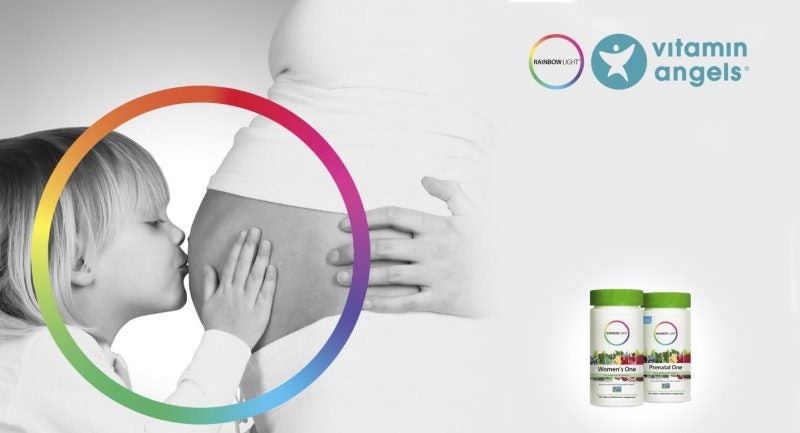 25 years ago, Rainbow Light helped found Vitamin Angels because of a shared belief that we could and should save lives by expanding access to vitamins, especially to fight newborn malnutrition.
Now, in honor of 25 years of partnership, we've set a bold new goal: eradicate newborn mortality as a result of vitamin-deficiency diseases by 2030.
We've got a ways to go. Every day, worldwide, 7,000 newborns die for nutrition-related reasons — many of them here in the U.S.
That's why we've kicked off the Rainbow Light Shine Your Light™ campaign to make Vitamin Angels' first-ever U.S. vitamin drops, delivering prenatal vitamins to 25 women's shelters coast to coast.
Understanding the need
Fewer than half of U.S. women take the recommended vitamins before becoming pregnant, according to the March of Dimes.
We hope to improve these numbers with help from actress Jaime King, a staunch supporter of women's health. She joined us for our first vitamin drop in Inglewood, California, on April 30. We'll continue the drops through June.
We're counting on our brand fans to amplify our impact. For every bottle of Rainbow Light® Women's One and Prenatal One Multivitamins purchased in May and June — and for every share of the Rainbow Light Shine Your Light campaign on social media — we'll make a donation to Vitamin Angels, up to $25,000*.
"I'm really excited how Rainbow Light's initial commitment to donate prenatal multivitamins to Vitamin Angels has morphed into our Global Prenatal Campaign. Science has caught up with what we are seeing in the field — that multiple prenatal vitamins can reduce infant mortality by 29% in the first six months of life," said Howard Schiffer, founder of Vitamin Angels.
Making the solution personal
The fight against malnutrition is ongoing, but it's a problem we can solve.
Delivering prenatal vitamins at this unpresented scale is critical, and something Rainbow Light is committed to doing.
Our people are all-in.
At a recent sales meeting, employees packed gift boxes with Burt's Bees products to give to women receiving prenatal vitamins during the drops. Employees are also donating their own money to Vitamin Angels — and receiving a dollar-for-dollar match from the company. And of course, our employee volunteers will help make the Florida vitamin drops, loading up the Rainbow
Light Vitamin Drop Van at our Sunrise, Florida, manufacturing plant and accompanying it to local shelters.
"By continuing our partnership with Vitamin Angels, we help more mothers every single day," said Michael Costello, senior vice president and general manager – Rainbow Light. "We're motivated to make this life-changing partnership work for the next 25 years and beyond."
Make sure to follow Rainbow Light on social media as we travel around the US in our decked out Rainbow Light Vitamin Drop Van!
You can read more details about our full campaign and find out how you can contribute to the cause here.