Hidden Valley Ranch Really, Really Loves its Fans
By Vicki Haber, associate director – MarComm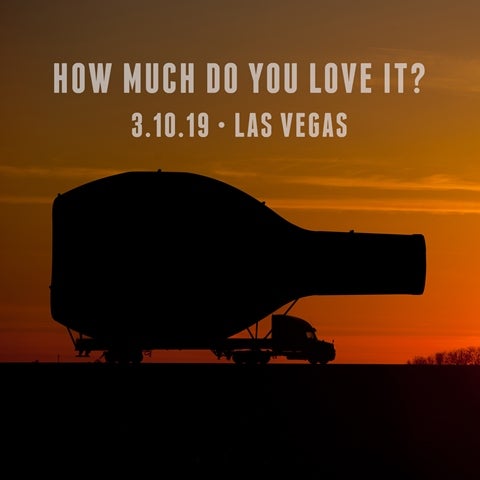 On March 10, fans and superfans alike will join together in Las Vegas to help Hidden Valley® ranch ring in the most important day of our year – National Ranch Day. 
National Ranch Day is a time for us to celebrate the flavor we love with the fans we love. It's fair to say we are going BIG this year. Going big with a 24-foot ranch bottle, to be precise. 
Fans are invited to join us for a bite to eat, a REALLY love it portion of Hidden Valley ranch and the opportunity to fill any container they bring with ranch. Water bottle, cowboy boot, blow-up swimming pool — if you can carry it, we will fill it. 
This installation is one piece of the new campaign that Hidden Valley ranch launched in January, "You Either Love It or You Really Love It". The campaign kicked off with new TV spots showcasing the passion that Hidden Valley ranch superfans have for the delicious condiment, dip, and seasoning. To wit: a woman chugs her ranch dressing rather than throw it away at airport security; a man drinks ranch with a straw to cool his mouth after some hot wings; and a couple scoops up and eats the dip that fell on the others' shirt so as not to waste a drop. The ads were directed and narrated by Zach Braff (Scrubs, Garden State). 
Fans also got to see their favorite condiment take a "starring role" in the Jan. 24 episode of ABC's A Million Little Things. Hidden Valley ranch was part of the storyline, when character Rome Howard (Romany Malco) pitches the Hidden Valley Ranch airport security ad concept to a group of clients in a conference room. Immediately after Rome "pitches" the ad on the show, the Airport spot ran on ABC to lead off the real commercial break. This breakthrough marketing moment drove a deeper understanding of the new campaign among consumers everywhere and garnered some rave reviews in its own right.
In addition to the TV spots, Hidden Valley Ranch will be celebrating the joy of ranch with fans and super fans throughout the year. From embracing and engaging with consumers every day through Ranchology Rewards, our consumer loyalty program, to providing the perfect easy weeknight dinner suggestions on HiddenValley.com to joining the social conversation on special occasions like #nationalpizzaday, Hidden Valley Ranch is showing fans there's no such thing as taking your love of ranch too far.   
This year, Hidden Valley Ranch also introduced two new products, Blasted Ranch dipping sauces and Thick & Creamy Ready-to-Eat Dips. Our Blasted Ranch line, which brings the excitement of dipping sauces home, come in three bold flavors that are perfect for fries, chicken tenders, pizza and more, including Blazin' Buffalo, Ranch-Dipped Pizza, and Zestier Ranch. Our Ready-to-Eat Dips give consumers the Hidden Valley Ranch taste they love in a thick, creamy and convenient dipping form perfect with pretzels and chips.
As a brand, we continue to be inspired by the love and passion consumers have for Hidden Valley Ranch. In fact, we're not just inspired by our superfans — we're superfans ourselves. 
Watch the Airport spot here: