11 Clorox Innovations for 2019
Innovation. It's what keeps a 106-year-old company thriving in today's crowded and competitive marketplace.
At Clorox, we focus on innovation consumers love. Our R&D scientists are always working on product and packaging innovations to deliver better value to consumers while our Sales and Marketing teams evolve how we go to market and communicate with the people who love our brands.
In everything we do, we're always focused on understanding your evolving wants and needs so we continue to deliver superior value.
Here's a peek at exciting innovations from this fiscal year we hope consumers will love as much as we do.
Brita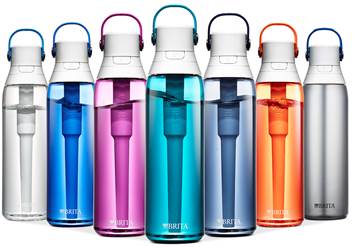 Introducing the Brita® Premium Filtering Water Bottle. Statistics around single-use plastic bottles are staggering. Bottled water is an $18B industry, and 60 percent of plastic bottles end up in landfills. Yet most bottled water (60 percent) is actually consumed inside people's homes, not on-the-go, as you might expect.
Brita now offers a better solution. Our groundbreaking filtering water bottle provides great-tasting water anywhere without the waste. It comes in six hard-sided, plastic colors as well as a stainless steel option. All bottles are leak-proof and BPA free. Order it online now, or look for it in stores in March. A convenient and attractive reusable bottle that's good for you and the planet, the Brita Premium Filtering Water Bottle can replace 1,800 single-use plastic water bottles a year.
Burt's Bees
The Burt's Bees brand has several exciting innovations in lip care.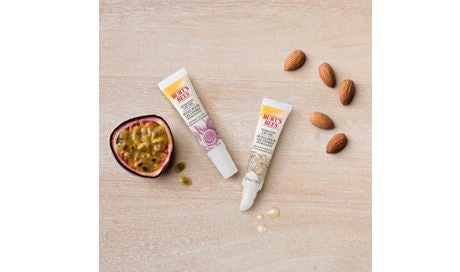 Burt's Bees® Lip Oils come in two delightful flavors, Sweet Almond and Passion Fruit. These are just one more way Burt's Bees is helping to hydrate and nourish lips with all-natural, responsibly sourced ingredients.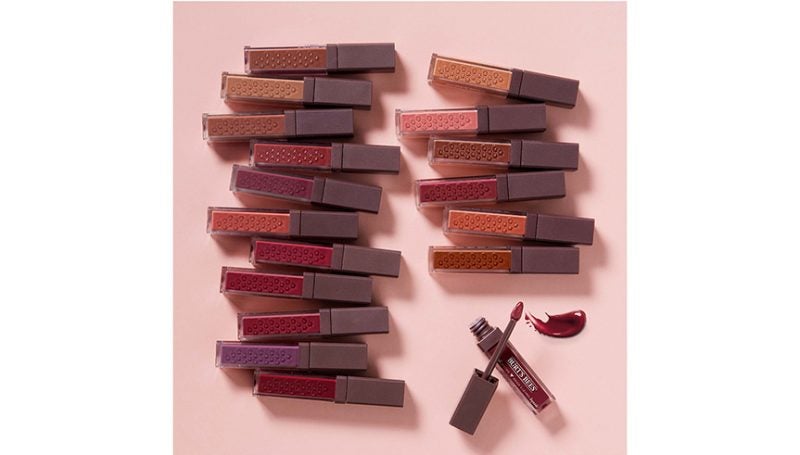 And Burt's Bees Liquid Lipsticks provide all the moisturizing benefits people have come to expect from our lip products while providing 12 even brighter, bolder and more vibrant colors than ever before. This all-natural formula is made with whole ingredients (think responsibly sourced shea butter and babassu oil) for full coverage with a natural shine. And people can feel great about the packaging, too: It's made with 45 percent post-consumer recycled materials.
Clorox
Clorox® Ultra Clean Disinfecting Wipes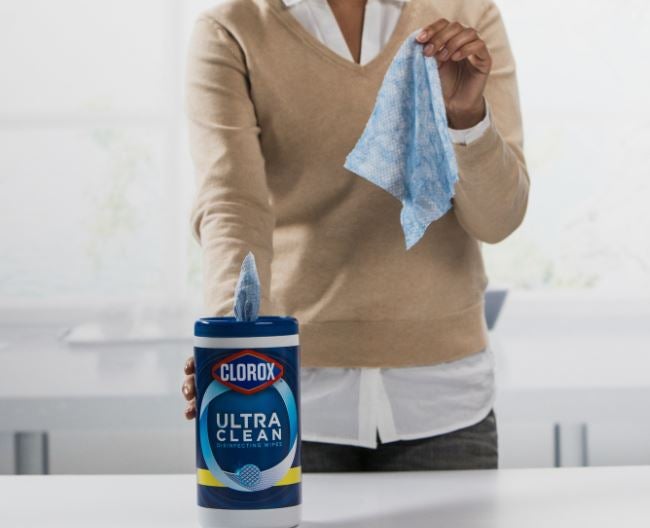 Clorox® Ultra Clean Disinfecting Wipes are the one tool you need to meet all your cleaning needs: tough messes, quick clean ups and, of course, quick disinfecting! When we understood that the No. 1 reason people don't use disinfecting wipes is because they don't clean well enough (they tear; they aren't textured for scrubbing; they're not as effective as sprays), we took that as a challenge. And you'll see we've delivered. People who have tried out the new Ultra Clean wipes have been surprised by just how well they clean. Look for them online or in a store near you today.
Clorox Scentiva™ Disinfecting Mopping Cloths

Clorox Scentiva cleaners have tackled a new frontier: your floor. Clorox Scentiva Disinfecting Mopping Cloths offer a triple benefit: disinfecting, cleaning efficacy and the Scentiva sensorial experience consumers have come to love. This is the first branded mopping cloth that also disinfects, and it marks an exciting new direction for the two-year-old Clorox Scentiva platform.
Clorox Quitamanchas Supreme Whites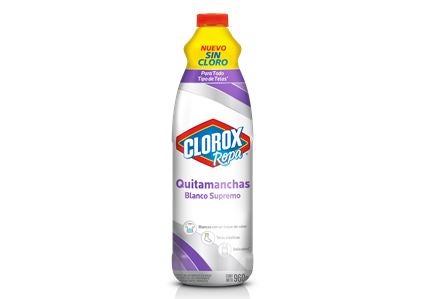 This laundry additive builds out our successful Clorox Clothes lines, offering a non-bleach option so people can enjoy powerful whitening on any type of fabric. Now, people can spend more time doing the things that are important to them rather than worrying about the laundry. Clorox Clothes non-bleach stain remover for whites has already begun shipping in Latin America and we will expand it to the Middle East later this year.
Clorox Healthcare® VersaSure™ Cleaner Disinfectant Wipes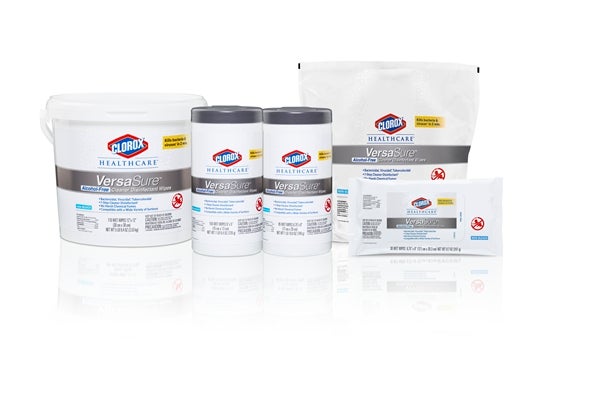 Alcohol-free Clorox Healthcare® VersaSure™ Cleaner Disinfectant Wipes are EPA-registered to kill 44 pathogens in 2 minutes or less. And VersaSure provides the speed and efficacy healthcare facilities need — along with superior aesthetics, wetness and cleaning power — for convenient, compliant use facility-wide. VersaSure is compatible with a broad range of hard, non-porous surfaces and available in a variety of sizes, including multipurpose and terminal wipes. These alcohol-free wipes are a great complement to our bleach and hydrogen peroxide portfolio of products. Visit www.CloroxHealthcare.com/VersaSure to learn more.
Fresh Step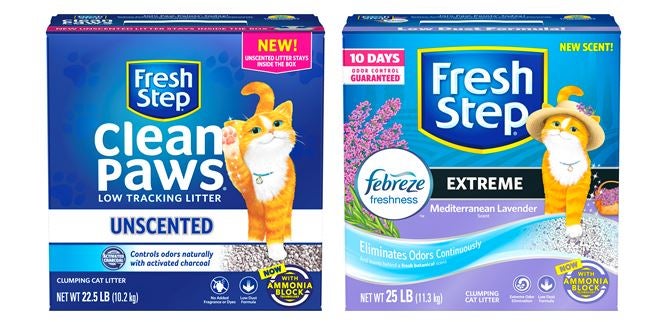 The Fresh Step® Clean Paws® litter launch has been a huge hit. Cats and their people love the low-tracking and odor-control benefits. However, one of the top requests since our 2018 launch has been to include an Unscented version. We know from research one-third of consumer prefer an unscented litter. So we've put all the great low-tracking and odor-control benefits of Fresh Step Clean Paws into an Unscented formula.
Of course, this means two-thirds of cat families love scent, and for them we've got a new Fresh Step with the Power of Febreze option: Mediterranean Lavender. This fills a "gap" in our scented litter portfolio, offering a moderate experiential offering for scent-seekers looking for a great scent that's a little less intense. Together, these innovations are helping Fresh Step make the world a more welcoming place for cats and their people.
Glad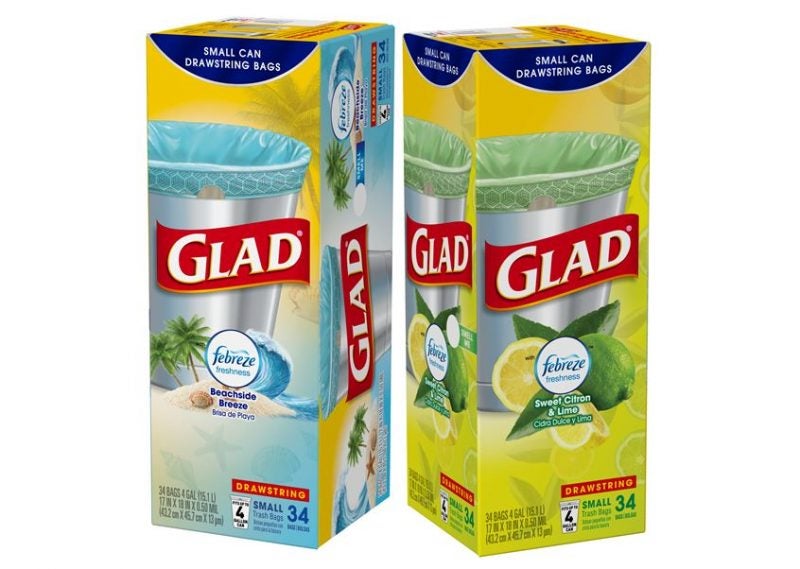 As more and more states limit plastic bag usage and grocery stores stop providing them for groceries, people have had a problem finding bags to use in smaller bins in bathrooms, offices and other rooms around the house. Enter the Glad® brand. We are pleased to offer a new, 4-gallon bag in two delightful scents, Beachside Breeze and Sweet Citron and Lime. Finally, people can buy a bag designed for general household use with a drawstring, a scent option and a colored bag.
Hidden Valley
People are eating more small meals throughout the day and snacking like it's the main event. Hidden Valley® ranch is right there with you. We know more people use us as a dip or flavor enhancer than as a traditional salad dressing, even on snacks like chips and pretzels, so we've decided to make life easier. We're disrupting the ready-to-eat dips category with a burst of Hidden Valley in three delicious flavors: classic ranch, bacon ranch and buffalo ranch. Just open, dip and enjoy! We promise: we'll hit a dressing aisle near you soon.
Kingsford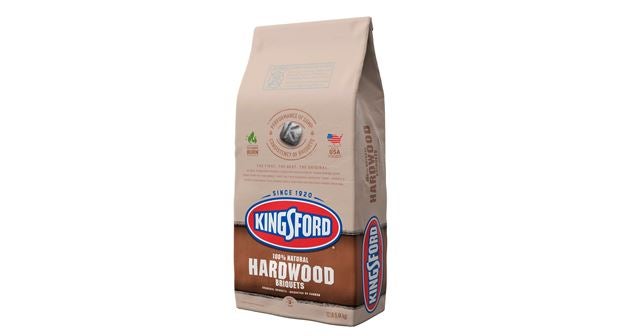 With a growing number of consumers interested in natural grilling options, Kingsford is introducing 100 percent Natural Kingsford® Hardwood Briquets made from all-natural, premium hardwood. These all-natural briquets offer authentic hardwood flavor with better consistency and control than lump briquets. Whether grillers are firing up a kettle grill or a ceramic cooker, Kingsford Hardwood Briquets are the perfect choice.