Clorox Mexico Dumps Landfills for Good
By: Javier Alarcón
Our Mexican manufacturing plant and distribution center have built on recent environmental successes by achieving zero waste-to-landfill status.
The Tlalnepantla (Mexico City) manufacturing site and the Tultipark distribution center are the fourth and fifth Clorox facilities to be certified zero-waste-to-landfill. That means they recycle or compost 90 percent of materials they use and convert the remainder to energy, sending zero waste to landfills.
This is one of the highest and most desirable eco-certifications we have at Clorox, and it's essential to meeting our 2020 Strategy sustainability goal of having 10 zero waste sites by 2020. Clorox is committed to achieving Good Growth, which is profitable, sustainable and responsible.
Tlalnepantla and Tultipark join a prestigious club of Clorox zero-waste-to-landfill facilities that includes Orangeville, Canada; Rogers, Arkansas; and Fairfield, California.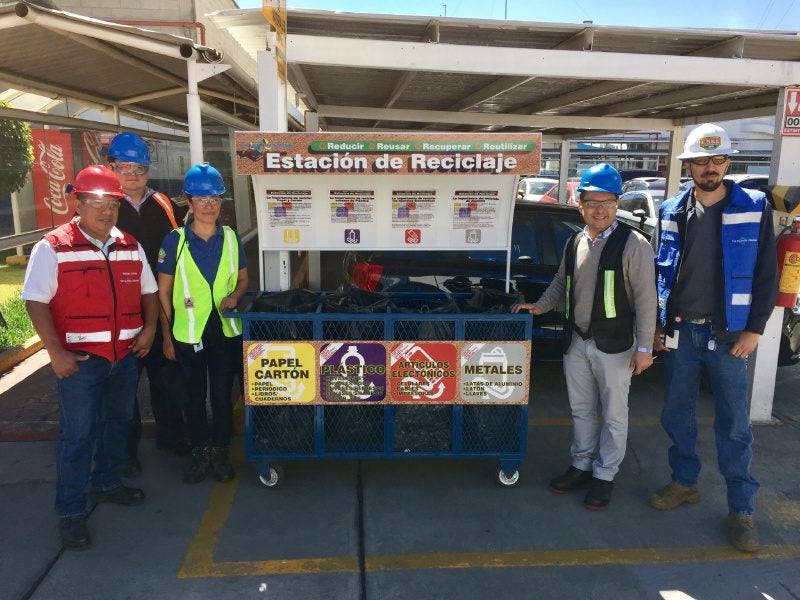 Committed to recycling
Achieving zero-waste-to-landfill requires clear vision, leadership and most importantly: commitment.
The entire teams at Tlalnepantla and Tultipark are engaged in the recycling process. Employees easily adopted the recycling spirit and incorporated it into their daily activities. Contractors and visitors are trained about waste sorting policies from the moment they step into our facilities.
As a result, Tlalnepantla became Clorox's first certified zero-waste-to-landfill manufacturing site in Latin America and Tultipark is the first Clorox logistics facility globally to obtain zero-waste-to-landfill certification.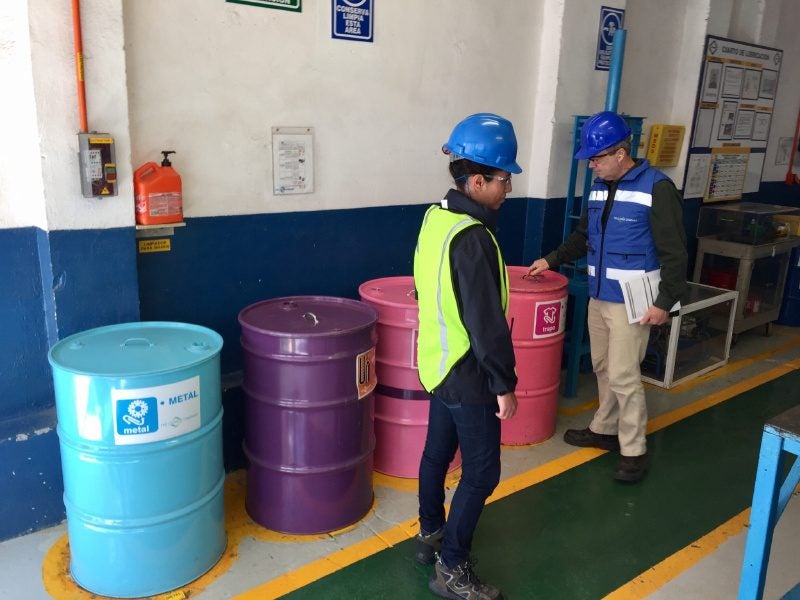 Zero means zero
In addition to traditional recycling, where waste is incorporated as a raw material in the manufacture of new products, both Mexican sites are also sending waste to co-processing facilities. There, waste is used as combustible material to fire cement kilns. The resultant ash is used to help make cement.
Co-processing combines the best of the recycling and "waste to energy" worlds as no residual material ends up in landfills. The energy value of the combustible material aids one process, and the ash becomes another product altogether.
Fine-tuning to perfection
Our zero-waste-to-landfill goal sets a high standard, so of course we encountered challenges on our journey.
One of those was making sure our waste message was fully understood not only by employees, but also by all contractors and visitors to the sites.
And of course, we had to find great partners to ensure we put in place a sustainable program. These include external companies that compost organic waste, recycle cardboard, plastics and metals and are able to co-process hot-burning waste streams. They are key to implementing a sustainable program that allows Clorox Mexico to eliminate landfills for good.
Tlalnepantla and Tultipark are now leaders of recycling excellence in Clorox Latin America and beyond. Their passion is quickly spreading to other operations, which are getting closer to leaving landfills for good.