California Cleaning Plant Embraces Growth and Sustainability
By Atul Patel, Fairfield Plant Manager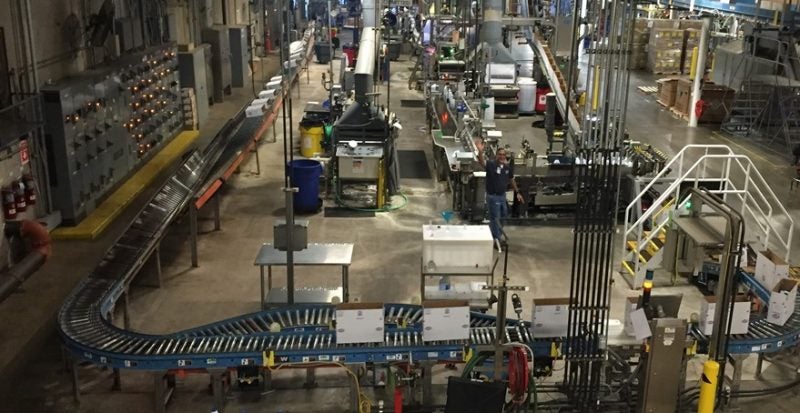 What a difference a year makes.
Our sole West Coast bleach and Home Care plant has reinvented itself since January 2016.
We have added a third shift with new full-time employees to run it. We've got new machinery. We're producing twice as much as we were before.  And we have three times more truck traffic at our adjacent distribution warehouse. There has been tremendous growth at our Fairfield, California, plant.
Throughout, we've doubled down on our sustainability initiatives. We've remained zero-waste-to-landfill, installed new equipment to improve our recycling capability and, most recently, installed solar panels.
We've done all this without any injuries, despite one-third of our employees being brand new.
This is good growth — the Clorox way.
Teamwork + ownership = success
Essentially doubling our plant's output was no small achievement, and this speaks to the caliber of people working at the Fairfield Plant.
Plant employees helped recruit new talent. They helped identify the machines we needed to buy to increase production capacity. As we changed processes and the plant footprint, they suggested safety improvements. And, they stepped up to ensure our new employees were properly trained on the equipment and our safety protocols.
One employee, John Peterson, even showed us how we could retrofit a machine on the Home Care line and use capacity there to produce a 16-ounce Clorox® bleach bottle in-house.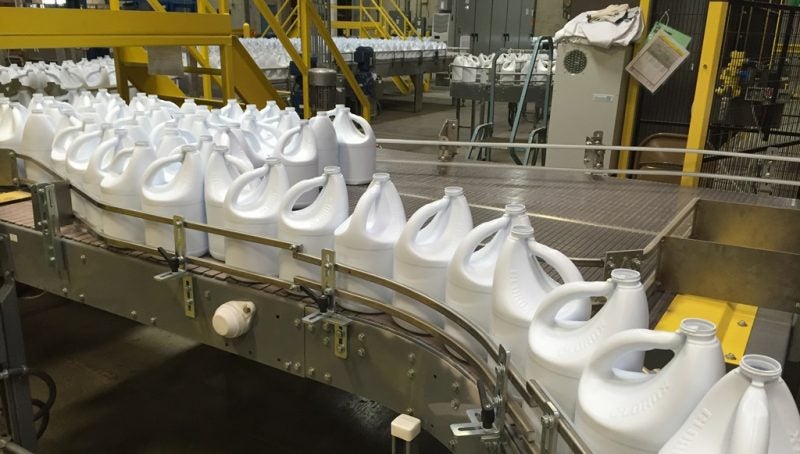 Protecting the environment
Fairfield has been a "zero-waste-to-landfill" operation since 2014. Doubling our production capacity wasn't going to change that.
Instead, we found opportunities to become even more environmentally friendly.
Some improvements are "softer," dealing with the landscape. Given California's extreme drought, we changed the plant's lawn to mulch, cutting our water use by 95 percent. We also added a pollinator garden.
Other improvements are tied to plant operations, waste and energy usage.
We purchased three additional balers to better compact the corrugate and plastic waste we truck to recycling facilities. Each of our two new corrugate balers reduces 12 pallets of cardboard down to a single bundle. A new plastic baler compresses up to 20 times more plastic into a single bundle.
These balers achieve two things: employees spend less time and effort moving waste, and fewer diesel-burning trucks are needed to haul the waste to recycling centers.
Another sustainability initiative was installing solar panels, which will generate half a megawatt of energy — about 30 percent of the plant's power usage.
Growth begets growth
I'm so proud of how everyone here in Fairfield rose to meet the increased production demand. We did it while remaining true to our core values of working together and doing the right thing. We never lost sight of our company's commitment to reduce our environmental impact.
I look forward to the road ahead, as we continue to grow.