Clorox Innovations to Help You Be Well and Thrive in 2021
Innovation is paramount to keeping our 108-year-old business growing.
It's central to our purpose, which is to champion people and the planet to be well and thrive every single day. And as many of us continue to spend more time at home, it's a small but real pleasure to find household products that work a little bit harder so we don't have to.
Here's a run-down of some of the new products we're most excited to launch this fiscal year.
Also note, we've delayed our 2021 U.S. cleaning innovation so we can focus all our production on maximizing supply of our current disinfecting products.
Brita
Brita® Longlast+ filter
We've improved our original Longlast® filter to give you the best at-home water filtration experience. Not only does the Brita Longlast+ filter reduce 99% of lead and even more contaminants* than before, it also has an improved flow rate for faster filtration**. And because one filter lasts six full months†, it helps to reduce waste††, giving you one more reason to love it. Eager to try the Longlast+ filter for yourself? Check out the Brita retail site launching in Spring 2021.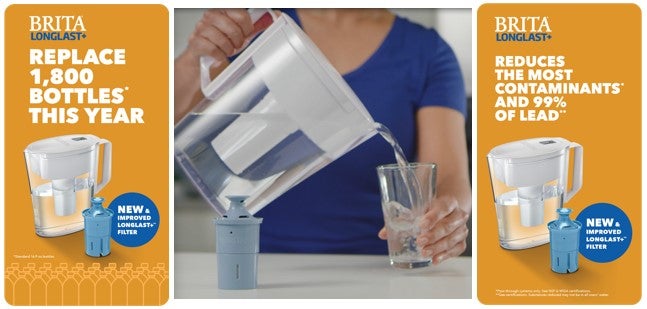 Burt's Bees
Truly Glowing skincare line
When life gets hectic, it's easy to neglect your skin care routine. That's why Burt's Bees worked with dermatologists to develop a seven-product skin care line with our unique Hydrate & Glow complex. This formula uses ingredients from nature to boost your skin's moisture above and below the surface so anyone can reset and reveal radiant, health-looking skin.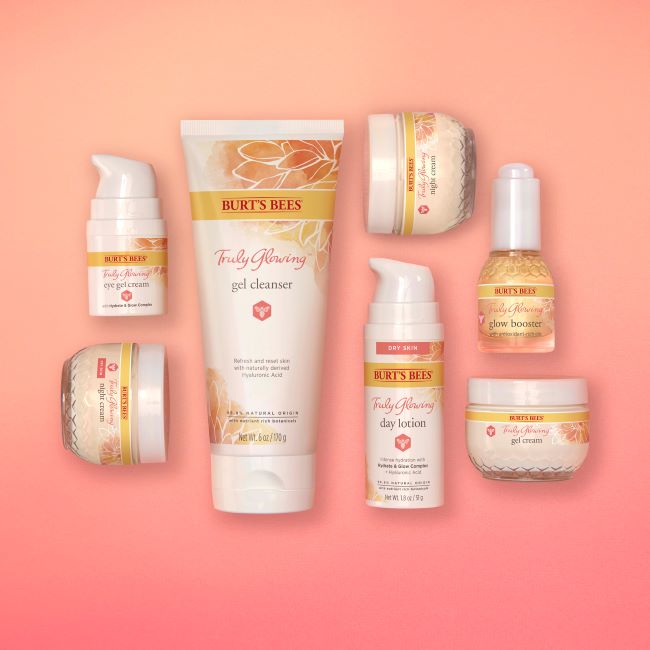 Rescue Balm
At long last, the most popular lip balm brand in the U.S. has an offering to treat severely dry lips. Burt's Bees® Rescue Balm comes in four flavors and has double the butters and waxes of traditional Burt's Bees lip balms. Better still, it uses all-natural ingredients and comes in a unique tube made from plant-based bio resin and post-consumer recycled plastic.
CBD skin and lip care
With rising recognition that self-care is important for total wellness, CBD has emerged as a premium ingredient in beauty products. Burt's Bees CBD skin care products feature transparently sourced, full-spectrum CBD grown in Colorado. Our CBD line includes a facial oil, hand & foot cream, body cream, lip oil and a lip treatment, which allow users to moisturize, nourish and glow with no mind-altering effects.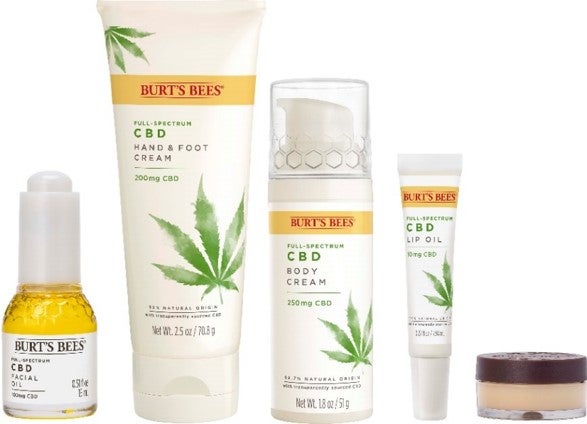 Clorox
Clorox® Expert Wipes (International markets)
Safe disinfection for high-touch areas has become a global priority during the coronavirus pandemic. People want easy ways to protect themselves and their families from germs and viruses both in and outside the home, and that's why Clorox has launched its disinfecting wipes in global markets.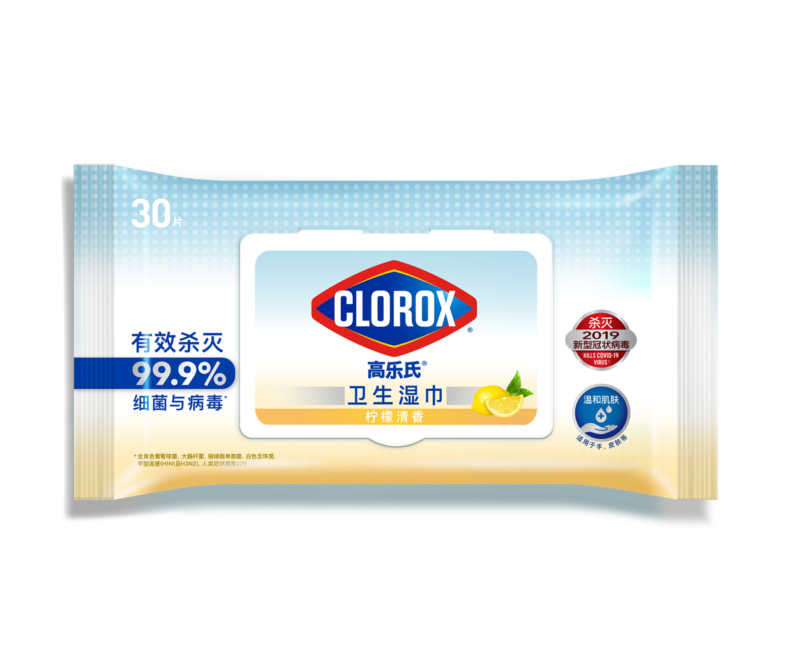 CloroxPro
Clorox® Total 360® ProPack
Efficient and thorough disinfection of public spaces is more important than ever, as businesses and schools across the country try to reopen safely. The Clorox® Total 360® ProPack brings increased mobility to the Total 360® system by offering the electrostatic sprayer as a backpack. This lightweight device uses an ergonomically designed harness and has been stress-tested to ensure long-term durability. Plus, it uses the same patented PowerWrap nozzle with turbine fan technology to reliably disinfect spaces 3x faster than cordless electrostatic sprayers.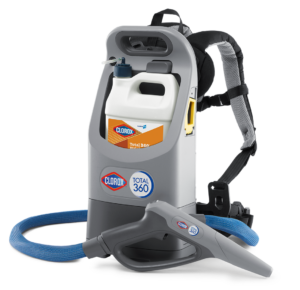 Fresh Step
Fresh Step® with Febreze Freshness and Gain Scent
Cat owners are always looking for winning ways to combat the smell of their litter boxes. Previous Fresh Step products introduced Febreze to reduce odor, but we realized the opportunity to go bolder through multi-type innovation. The scent of Gain, a fragrance powerhouse for laundry and other cleaning products, is something that is both beloved and over-indexes with cat owners. So, we created our most experiential cat litter yet – Fresh Step with Febreze Freshness and Gain scent. Our newest cat litter hit shelves in July 2020.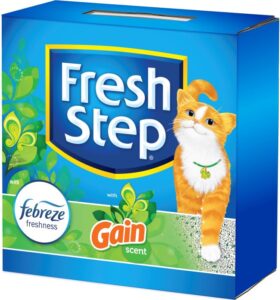 Glad
People have probably never thought as much about the trash in their homes as they did in 2020, when staying home — and producing more trash — was practically a national pastime. But the folks at the Glad brand have always thought this much about trash, and especially about the bags you put it in.
That's fueled some exciting innovation in the category.
U.S. markets will see Glad® ForceFlex Plus bags with 50% recovered plastic. We developed these because we know you hate waste. We do too. These bags have 50% recovered plastic and 100% recycled packaging, and when we make them, we do so with 100% renewable energy in a plant that's certified zero-waste-to-landfill. It's the right thing for you, and it's the right thing for the planet.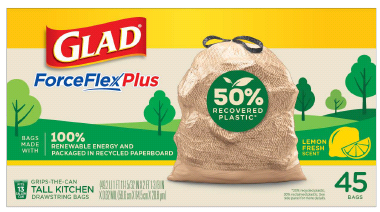 Finally, the Australia-New Zealand market has extended the Glad to be Green® platform with a range of sustainable food care products. The 50% Plant Based Cling Wrap, Sandwich and Snack Reseal Bags are made from sugar cane, a renewable resource. By replacing a portion of fossil fuel plastic with bio-based plastic, these new Glad products have a smaller carbon footprint with the trusted strength and quality of Glad to keep food fresh and protected. Also in the platform is Compostable Brown Bake Paper that's sustainably sourced and compostable, which means less waste into landfill. The packaging for this lineup is made from 70% recycled content and is 100% recyclable.
Hidden Valley
Plant Powered Hidden Valley Ranch
Love you some Hidden Valley Ranch but don't do dairy? Your friends at Hidden Valley have you covered. We've developed Hidden Valley® Plant Powered Ranch® for people who want that cool and creamy ranch taste without any animal-derived ingredients. So whether you're vegan, flexitarian or a meat-lover trying to incorporate more dairy-free foods into your meals, Hidden Valley Plant Powered Ranch is perfect for your dipping and dressing needs.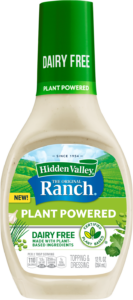 Kingsford
Pellets are the most exciting, fastest growing segment of the grilling market, so it's no surprise that Kingsford, the leader in charcoal, should bring its quality, flavor and consistency to the category. It's feeding Americans' taste for new modes of grilling with Kingsford® 100% Hardwood pellets, which come in five premium flavors, including hickory, cherrywood and maple. And to reach as wide a pellet-grilling audience as possible, Kingsford has partnered with a leading grill-maker to reach cutting-edge pellet grillers across the U.S.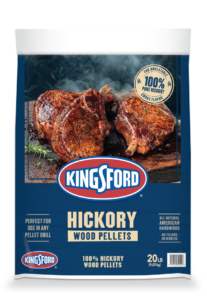 RenewLife
100 million women suffer in silence from digestive issues, and probiotics provide relief for many. So, with our biggest campaign ever, RenewLife is working to let as many women as possible know what our reformulated probiotics can do for them. With diverse strains, a smaller pill size, non-GMO ingredients and a money-back guarantee, RenewLife is leading the category in answering women's questions: Why should she care? Which product is right for me? Will it work? With efficacious products made specifically for her, there's never been a better time for women to try RenewLife probiotics.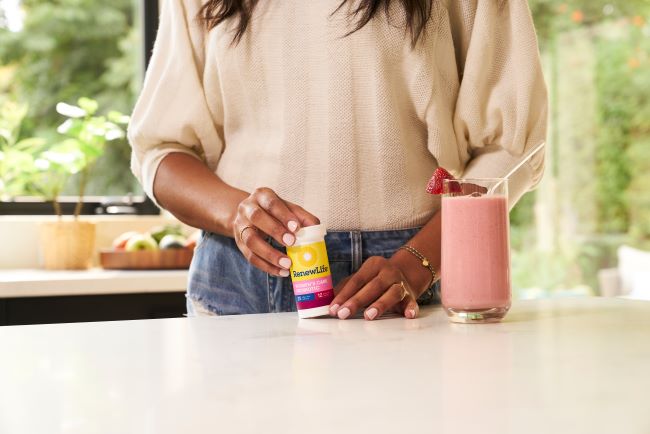 *See certifications.  Substances reduced may not be in all users' water.
** vs current Longlast
†Based on 120 gallon filter life & average family usage of 11 glasses per day
†† One filter can replace 900 standard 16.9 oz. plastic water bottles.