Clorox Company Foundation Builds Stronger Communities
By Nichelle Rachal, Clorox senior community relations consultant
​Our mission at The Clorox Company is to make everyday life better, every day.
We do that with our products and people. We also do that by directly supporting the communities where we live and work.
I'm so proud to share the latest annual report of The Clorox Company Foundation, which documents our efforts to build healthy and vibrant communities.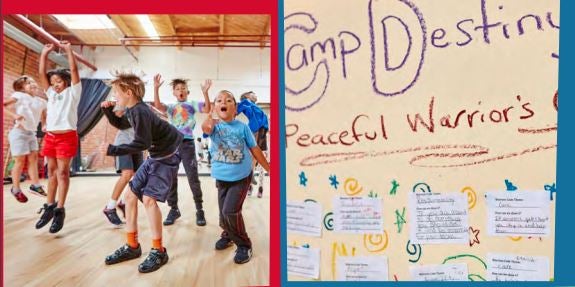 A measurable impact
We contributed $4.2 million to the community in Fiscal Year 2016, helping 100+ organizations serve more than 35,000 young people in and around Oakland, California — our company headquarters, as well as thousands of other youth in cities across the U.S.
The foundation has three focus areas: supporting effective programs that benefit youth, K–12 education and cultural and arts organizations.
Learn more about some of the amazing groups we support in the report.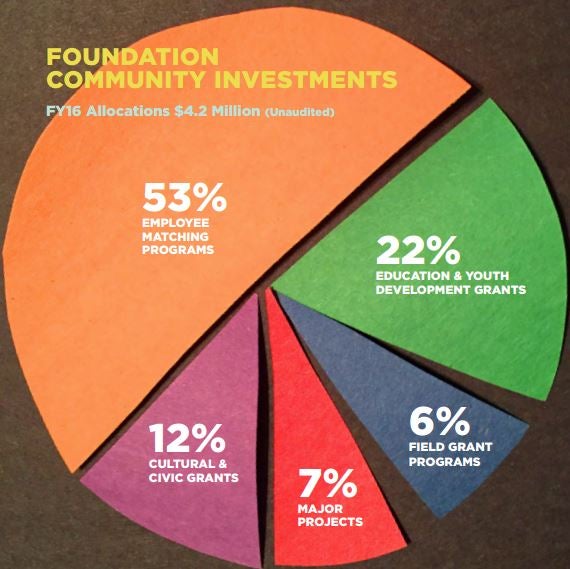 Empowering employees
The Clorox Company Foundation empowers Clorox employees to give both money and time to the nonprofits important to them.
GIFT, our employee giving campaign, had a record year in 2016. We match employee contributions to eligible nonprofits dollar-for-dollar up to $2,500 per employee. In fact, over half our foundation budget went to employee matching programs last year.
We also encourage our employees to give their time. And they do.
Our employees volunteered 123,056 hours in calendar year 2015 (the most recent full-year data available), for an impact valued at $2.9 million.
Giving more than money
We don't limit our community role to cash grants. We work to strengthen community organizations in nonfinancial ways, too.
We sponsored several East Bay Community Foundation seminars to help nonprofit organizations identify opportunities to grow and be more sustainable, including Storytelling as an Effective Tool for Fundraising, Strategic Leadership — Becoming a Leader and How to Recruit the Board You Need.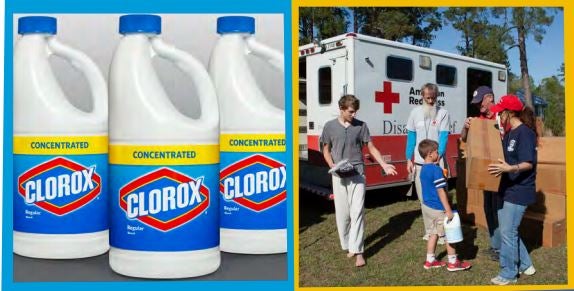 Responding to disasters
The Clorox Company and foundation are also committed to being there in times of need. In fiscal year 2016, The Clorox Company made product donations valued at $8.1 million.
Many of these donations went to disaster relief efforts.
We're proud we can help when disasters strike. In times of disaster, we mobilize quickly to help impacted communities by donating products like Clorox® bleach, Clorox cleaners and Glad® trash bags. Clorox liquid bleach purifies water and disinfects hard surfaces. After water, bleach is the most requested item in times of disaster.
Last year, we donated Clorox bleach and Glad trash bags in the wake of historic flooding in the southern U.S. through the American Red Cross Annual Disaster Responder Program. We supported the recovery in Ecuador following its devastating earthquake with Clorox bleach donations through Cruz Roja and Ecuador's Ministry of Health. We also supported Zika prevention efforts by donating Clorox bleach to AmeriCares.
Building stronger communities

Founded in 1980, The Clorox Company Foundation has awarded cash grants totaling more than $103 million to nonprofit organizations, schools and colleges.
The annual report highlights just a small fraction of the lives impacted by our community partners.
View or download a copy of the 2016 Foundation Annual Report.
For a hard copy or more information please contact Nichelle Rachal