Caguas plant's creative path to zero waste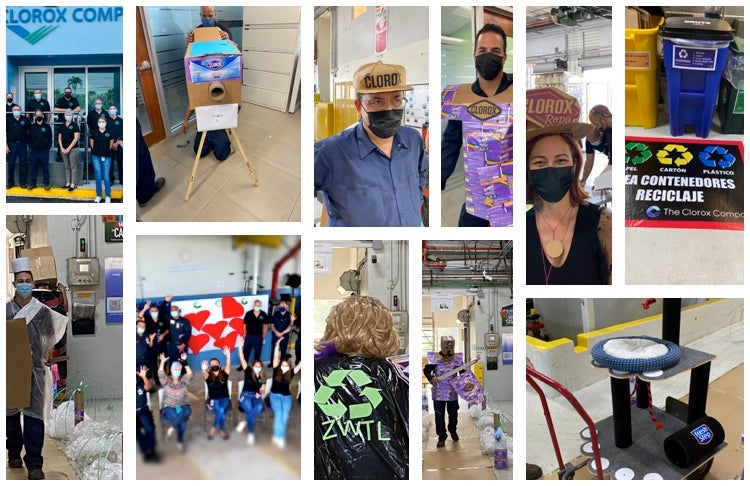 By Naesha Vázquez,  Environmental, Health, Safety and Security Leader – PSO
When I accepted the challenge of leading the zero-waste-to-landfill project, I saw it as a long-term goal to help support Clorox's commitment to a clean world. With all the effort that goes into it — and the infrastructure challenges we have as an island — I thought it would take three to five years. Instead, we achieved our status in less than a year.
Putting reuse and recycling into practice was made possible by teamwork and the commitment of our people. This included the identification of materials to reuse, negotiations with suppliers that provide us with raw materials, identification of containers and the segregation of materials.
We know that we all have a responsibility to the environment. But not everyone knows how they can contribute and the impact of their actions.
Training our people was the first step. We motivated them by focusing on reuse and recycling not only in a work environment but also as a lifestyle. Recycling is a social responsibility. The trainings were focused on our responsibility both as a company and as individuals. This structure helped us foster awareness and culture in an agile way, demonstrating the commitment of our people and the need to act now.
The second step was to identify the available resources of people and budget. Once identified, we designed the program and established responsibilities, the impact areas and the collection center points. In the collection centers we used bright and easy-to-recognize colors to avoid confusion when recycling materials.
Another important contributor to our success was openness to people's unexpected approaches and clarifying doubts about the program as soon as possible, which helped encourage better teamwork.
Through a variety of thematic campaigns, our people demonstrated their commitment to the correct management of materials. A craft contest with reusable material from the plant, inspired by the Easter holiday, not only showcased creativity but also enthusiasm for recycling. A Halloween campaign also generated a great impact, featuring costumes made from waste generated in the plant operation.
But the campaign we loved the most was our most recent, celebrating our plant's achievement of zero-waste-to-landfill status. Inspired by Valentine's Day, our final contest was focused on messages of love and the theme of zero waste, created by our people. In all the activities, our teammates showed their passion for recycling and reusing materials.