Burt's Bees Uncaps Winning Flavor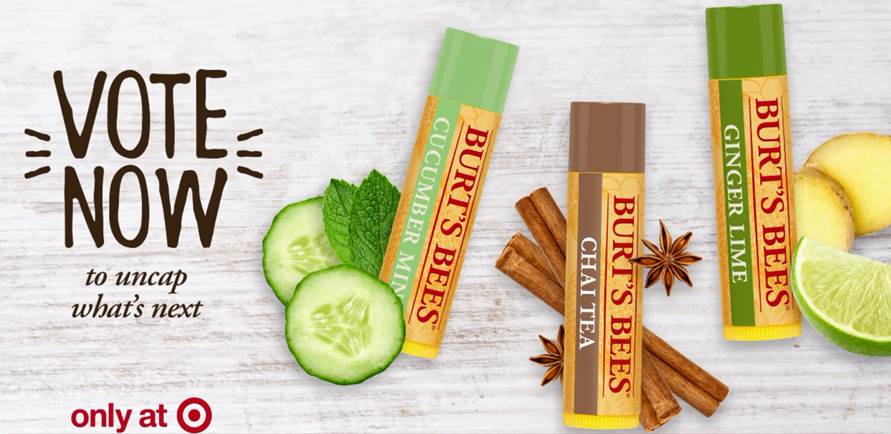 You spoke, and we listened.
Thousands of you cast your #vote via hashtag on Twitter and Instagram for Burt's Bees next lip balm flavor in Burt's Bees Uncap What's Next contest.
And drum roll please… Cucumber Mint was the big winner, beating out Chai Tea and Ginger Lime.
Cucumber Mint lip balm went on sale exclusively at Target in July. As for the other two flavors? Well, let's just say enough of you tagged them, too, so you may see them on shelves soon enough.
In the meantime, Cucumber Mint joins over one dozen Burt's Bees lip balm flavors ranging from Wild Cherry to Coconut Pear and Pink Grapefruit. We've even developed a patent-pending process to infuse real fruit into our Burt's Bees® Flavor Crystals™ lip balms to deliver a fruity, crystallized texture and real fruit taste.
And as with the ingredients in the rest of our line of face and personal care products, we're committed to responsibly sourcing our natural ingredients. (Read how we source beeswax with beekeepers in Tanzania.)
Thanks for rocking this vote.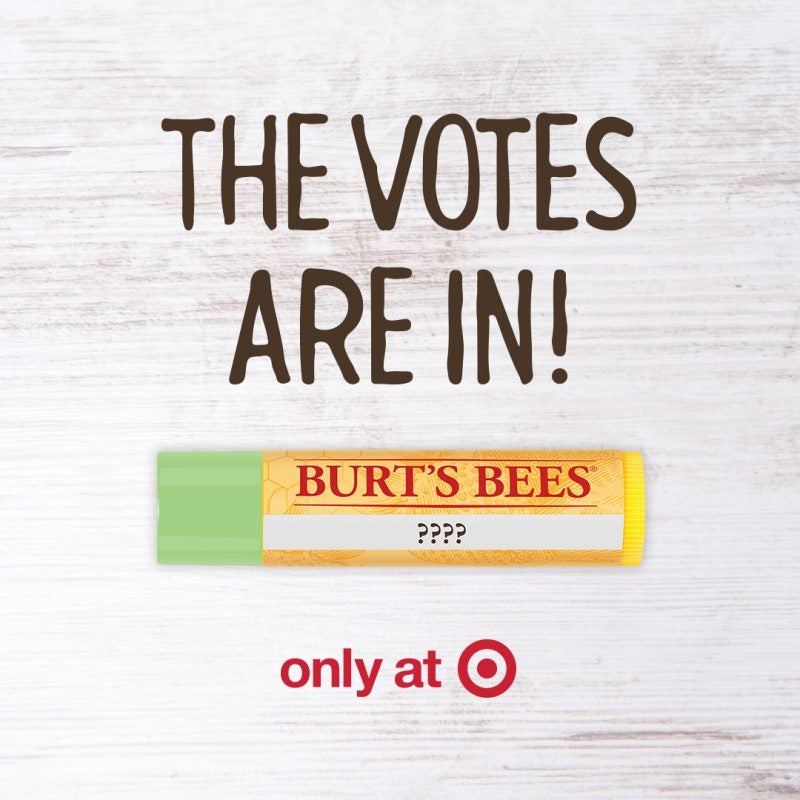 Related: