Burt's Bees Natural Launchpad 2.0 Takes Flight
By Adam Pettler

It's go time for the Burt's Bees Natural Launchpad.
Fresh off its year-one success, our company's natural product startup accelerator is now accepting applicants for its second cohort.
Know a natural product entrepreneur who should be in the Natural Launchpad program? Ask them to apply by April 30!
Why apply? Entrepreneurs accepted to the program receive valuable tools to help grow their business, including: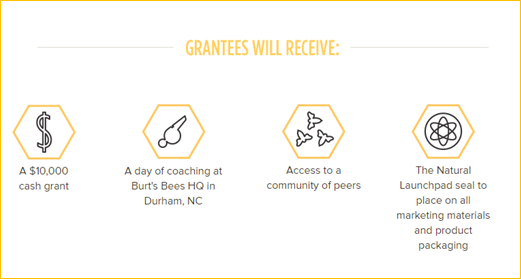 Increasing the value to entrepreneurs
Year One taught us what entrepreneurs most value about Natural Launchpad — and it's not the money.
Rather, it's good, old-fashioned networking. They appreciated meeting and interacting with folks from Burt's Bees, and also with each other.
As part of the Natural Launchpad ecosystem, we've built and manage a Slack community. We also hold a quarterly call for the entrepreneurs to network, discuss their wins and challenges, and present on a relevant sales-focused hot topic like trade shows.
The entrepreneurs get a great deal of value from each other. From emotional support to learning how to run Facebook ads profitably to sharing contacts in specific sales channels, it's been incredible to watch the community evolve.
What's in it for Burt's Bees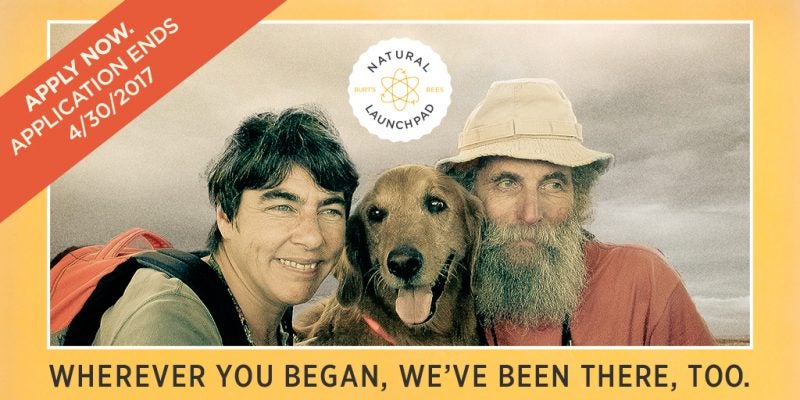 While we've grown up significantly in 30+ years, the Burt's Bees brand is still rooted in Burt Shavitz and Roxanne Quimby's's entrepreneurial story.
The Natural Launchpad entrepreneurs we've invited to Burt's Bees Durham headquarters are inspiring our employees with their startup stories. This helps us keep us connected to trends, insights and grass-roots influencers in the ever-changing natural products space.
The Natural Launchpad is also a way for Burt's Bees to authentically give back to that community. By providing resources, mentoring and support to natural product entrepreneurs, we can help grow the natural products category as a whole and build a sustainable, innovative ecosystem of like-minded visionaries.
Because when it comes down to it, the Natural Launchpad is really about relationship building.
We're engaging the cofounders of these early-stage companies with the belief that better relationships lead to better mutual outcomes — for us, for these entrepreneurs and for the natural products category.
By focusing on always doing right by our entrepreneurial partners, we believe we can all win together.
Meet some of our Year One Natural Launchpad participants:
Read about the Natural Launchpad on the Good Growth blog:
Burt's Bees Welcomes Natural Launchpad Winners