Burt's Bees Welcomes Natural Product Entrepreneurs
By Ken McLellan, Global Partnerships Leader – Clorox R&D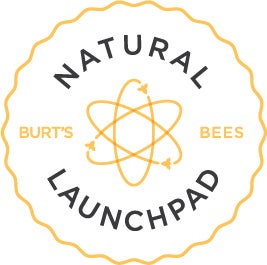 Ten natural product startups recently descended on Burt's Bees headquarters in Durham, North Carolina, for a day of mentoring, networking and building entrepreneurial buzz.
They were winners of the inaugural Natural Launchpad competition to identify 10 exciting companies looking to make it big in the natural product space.
Yes, these 10 companies each received a big check with which to pose. More valuable than the cash award, however, was the day spent with each other and Burt's Bees team members.
Anatomy of a mentoring day
While in Durham, each Natural Launchpad finalist shared their startup story with other finalists and the entire Burt's Bees team. They also participated in a round robin of peer mentoring where Burt's Bees subject matter experts coached these business leaders in areas they had pre-identified as necessary to their growth, be it merchandising, marketing or package design (to name just a few.)
In return, the Burt's Bees team was motivated by each finalist's story — what inspired them to start their business, how and why they're committed to providing natural product solutions, what challenges exist in scaling their original idea to higher levels of sustainable growth.
"I was so impressed with the entrepreneurs and finished the day feeling inspired and energized," said one Burt's Bees manager. "I know I'm not the only employee who left the huddle or round robin with a fresh lens on some of the work we're doing at Burt's."
The Burt's Bees team relished the opportunity to tap back into their own brand's scrappy, entrepreneurial origins and connect even more deeply with its "greater good" mission.
And the winners are…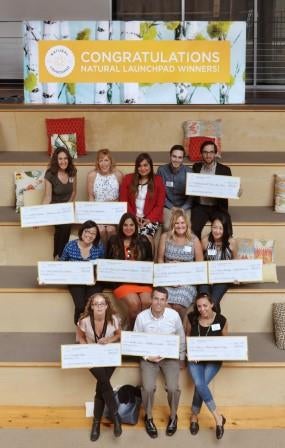 Here's the inaugural class of Natural Launchpad winners. Look for their products at your local store or online:
Herbal Revolution Farm & Apothecary