Burt's Bees-Cleo Wade holiday partnership amplifies love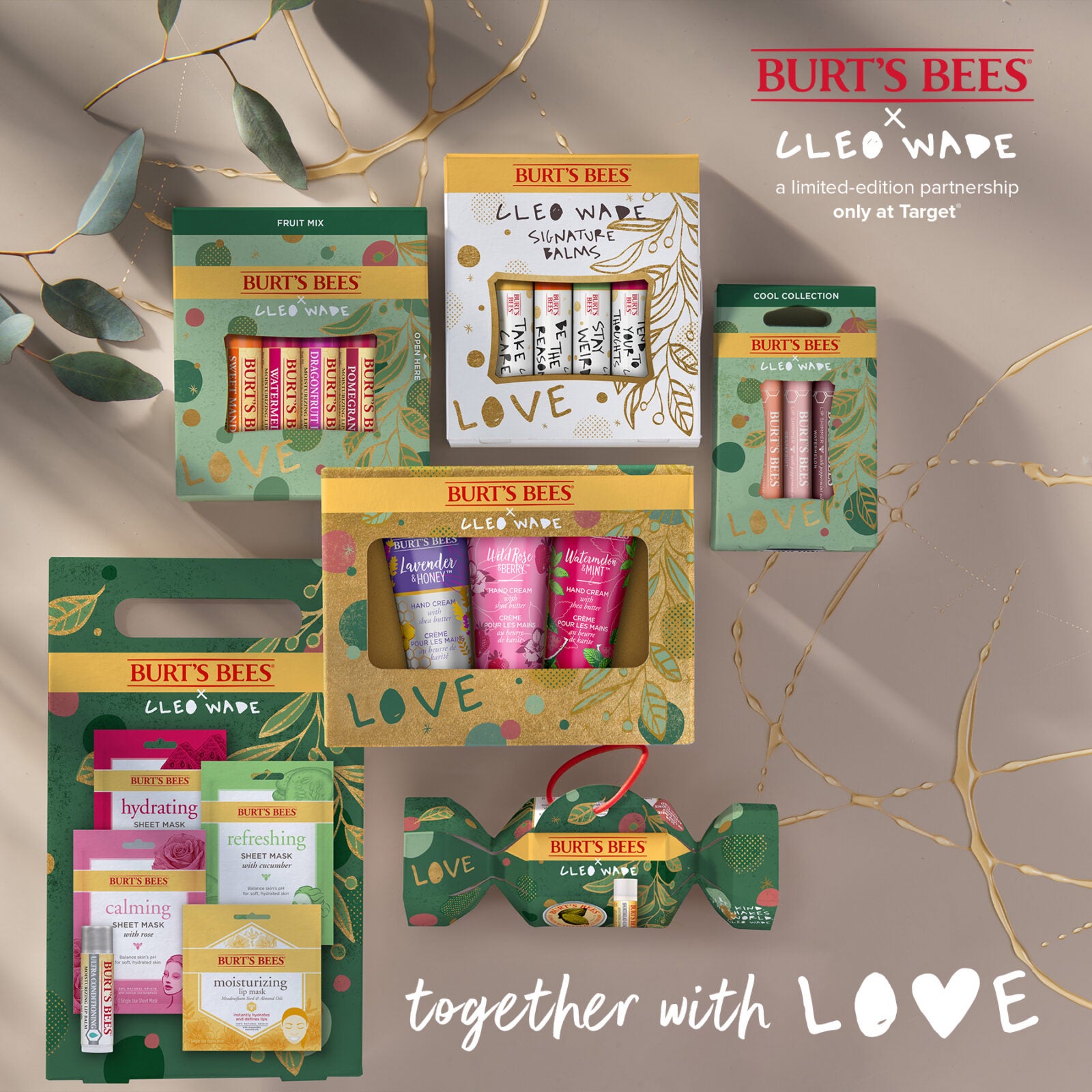 By Kendall Lutts, Brand Manager
Every year Burt's Bees gift sets make their way into the hearts and homes of thousands of our consumers. We're honored to be able to provide shoppers with naturally sourced, sustainable gifts they can feel good about giving (and that their friends and family will love to get!). This year, we wanted to do something extra special to amplify what the holiday season is all about: love.
We teamed up with author and poet Cleo Wade to create a curated gift collection for shoppers. This collection, available exclusively at Target, was born out of a mutual appreciation for self-care, empowerment, and a deep love for people and planet.
Inside each gift are products made with the highest-quality ingredients from nature and inspiring messages guaranteed to put a smile on the recipient's face. Consumers can even scan a QR code featured on each pack and register to receive 30 days of original affirmations from Cleo. Our hope is that this affirmation series helps extend the joy and magic of the holiday season into consumers' everyday lives.
The goodness doesn't stop there, though. This year, we removed 100% of the plastic film windows from our gifts to cut down on waste. The design, inspired by Cleo, is also so beautiful that no wrapping paper is required — little things that go a long way toward making the holidays more sustainable.