Bringing CALM to voters on Election Day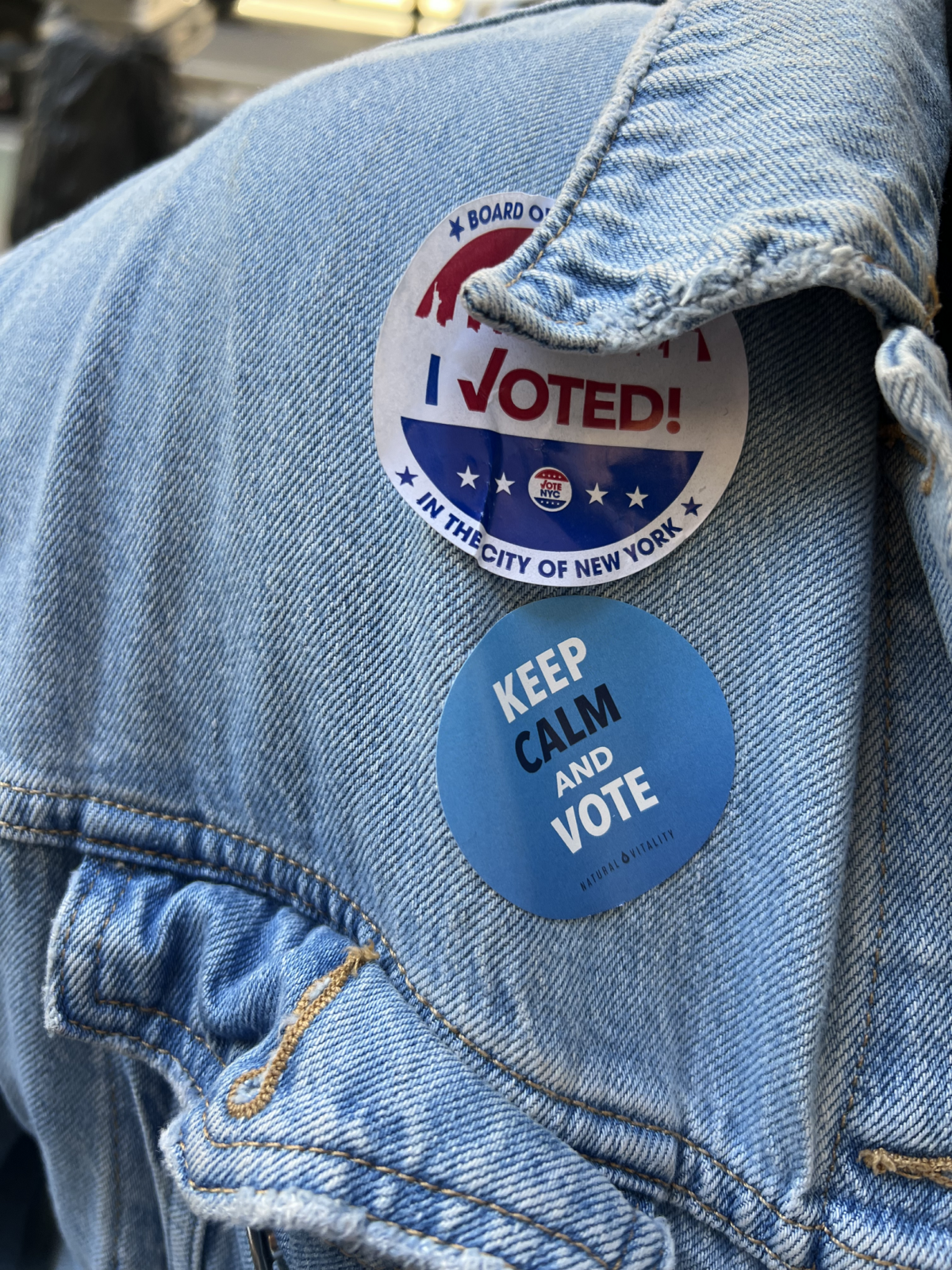 By Nicole Ng, Brand Manager
For many of us, Election Day in the U.S. has become a stressful time. Enter Natural Vitality, which seized on the opportunity to help voters find a moment of CALM.
The brand took to the streets of New York Nov. 8 to see if Natural Vitality CALM would be accepted by consumers within culturally stressful conversations beyond its traditional use as a solution for more general everyday stress. The midterm elections were universally stressful and a ripe moment for Natural Vitality to push the boundary on how and when it could show up for consumers.
The "Don't Stress Vote" activation included an in-person sampling event on Fifth Avenue near Union Square, where New Yorkers stopped by to enjoy some relaxing music, sample CALM magnesium gummies and take "Keep CALM and Vote" stickers to go. The event was also activated digitally via social and an email that invited consumers to share their sources of and solutions to stress via a survey in exchange for a limited-time coupon code.

The results were clear: Natural Vitality not only has a right to play during culturally stressful moments but is welcomed by consumers. At the event, moms, executives and musicians stopped in their tracks at the question "Are you feeling stressed?" and answered with a quick and resounding "Yes, the answer is always yes." New Yorkers called our activation "The Calm Corner" and shared their stories about what's causing them stress and how they're managing it. Online, over 350 respondents answered what they're stressed about (managing multiple priorities and the health of their families) and how they're managing it (exercise, sleep, supplements). The event produced the highest week of Natural Vitality sales on naturalvitality.com to date.
This success of this experiment serves as a case study and launchpad for future Natural Vitality activations. Events such as tax season, wedding season and even the NCAA basketball tournament can serve as an entry point for our brand into consumers' lives. We're excited to continue to experiment and support consumers as they take on life's stressors. Additionally, we'll expand and evolve this approach as we launch innovation in 2023 that supports a spectrum of mental wellness need states, such as brain health, memory and focus.