A Fresh View of our Palm Oil Derivative Journey
More than a year ago, we set out to better understand how we source our palm oil derivative ingredients.
This would enable us to drive change in practices earlier on in the supply chain.
We followed our updated palm oil sourcing commitment with a more detailed road map, establishing milestones for our work.
A few months ago, we published a report on our progress.
To explore our journey so far, we talked to Natalie Massey, a supply chain associate in our Global Strategic Sourcing division and one of the newest members of our Eco Team.
What was your initial impression of sustainability work at Clorox?
Before I started this assignment, I was a staff engineer doing safety work at one of our plants. I didn't have much experience with sustainability.
One of my first days on the job, I was in a meeting with The Forest Trust (TFT), a nongovernmental organization helping us transform our palm oil supply chain.
During that meeting, TFT explained why responsible palm oil sourcing is so important — and all the risks associated with it. There are the environmental issues, such as deforestation and peatland destruction, as well effects it can have on people who live there, including land rights and working conditions. I learned a lot and was inspired by how we, on the other side of the world and way downstream in the supply chain, can actually make a difference.
That same week, a Burt's Bees coworker sent me a video featuring one of our beekeepers in Africa. It made me cry to hear this man talk about the importance of bees to his livelihood. From there, I was sold on sustainability and realized this would be very meaningful work.
I've enjoyed jobs in the past, but I've never had one that made me tear up with pride because the work truly matters to people a world away.
What were early priorities in our journey to better source palm oil derivatives?
Before we could even begin supply chain mapping, we had to ensure our palm derivative suppliers would be partners in our journey. It's not something we can do alone.
Our first priority was explaining to suppliers why this is important to Clorox. It was also important that we meet them where they are in their own palm journey so we can continue forward together.
The most encouraging part of the process to me has been our suppliers' eagerness to support our commitments.
Most of our key palm suppliers have their own commitments around palm similar to ours. Many have even begun their own traceability journeys.
This means we've already been able to trace 70 percent of the domestic palm derivative supply chain back to our suppliers' suppliers — what's referred to as "second tier" suppliers — only a couple months into the process. It's very encouraging.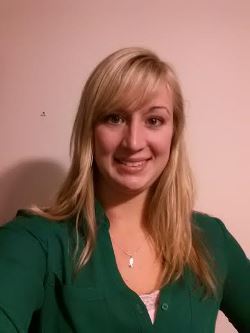 What have been some of the biggest challenges?
A lot of the industry's work has been around palm oil or palm kernel oil, whereas the vast majority of Clorox's palm supply is made up of palm derivatives.
One challenge associated with derivatives is determining exactly which ingredients contain palm. In some cases, we source ingredients that are widely recognized within the industry to contain palm. In other instances, we buy ingredients that contain feed stocks, which have the potential to be used interchangeably with palm.
For example, a couple months back we discovered that some of our raw materials contain coconut fatty acid. Because palm is relatively cheap, we learned that coconut can be exchanged for palm in some cases. So we need to treat coconut fatty acid like it may be 100 percent palm whereas before we thought it was only coconut.  
We're constantly learning more about palm sourcing, and our master palm list is ever evolving. It creates another layer in our process.
What's surprised you the most?
Another challenge with tracing derivatives is that The Clorox Company is farther removed from palm plantations than if we were directly sourcing palm oil.
During our collaboration with TFT, we've been surprised to find that a lot of the palm supply is not directly imported from the country of origin. It can go through several distributors around the world before it reaches us.
This means that while we had original goals that defined the first importers as our suppliers in the U.S., their source is not always in the country of origin. It makes the whole supply chain-mapping experience more complicated than expected.
What's next on Clorox's palm oil road map?
We've already engaged our key domestic suppliers and are encouraged by the response so far. 
Our immediate goals are to continue striving for traceability of our identified domestic palm supply. Once we define the importers that source the palm oil feed stocks from the stated country of origin, we will continue mapping our supply chain further upstream — first to the refiner, then to the mills and finally to the plantations.
What excites me is what happens afterwards.
Once we've achieved our traceability goals, we'll have a much clearer picture of our palm supply with visibility into high-risk areas. We can then partner to start transformational activities that will ultimately drive industry change.
Our goal is to leverage our position within the supply chain to achieve responsibly sourced palm oil. This goal extends past Clorox suppliers and involves influencing the entire palm industry. These aren't necessarily next steps, but a few steps down the line.
What other benefits could come from this work?
One of the things I've loved most about getting so involved in palm work is the precedent it sets for collaboration and transparency.
The foundation of our traceability work is dependent upon this open and honest collaboration with our business partners. It relies on companies having similar visions for the supply chain and then being willing to share their information with us. It goes beyond our suppliers to include relationships we've forged with NGOs like TFT and also industry collaboration groups like the NRSC (Natural Resources Stewardship Circle).
This is one of the biggest tangential benefits of the palm oil work we're doing: We're building an inclusive group within the industry for information sharing to encourage each other.
Could the work we're doing help other companies facing similar challenges?
Yes, I definitely think so.
I've engaged with a lot of suppliers to try and get information on their supply chain for traceability. We've also shared palm oil policies and tips on how to best obtain the information we're looking for. We're helping each other have the most robust palm oil process.
Anything else you'd like to share about your experience?
I think it speaks to our values as a company that we place such a priority on responsible sourcing of palm oil because we're using palm derivatives.
It would be easy for Clorox to say we don't deal with palm oil except in minute volumes in our ingredients. The fact that we've dedicated so much time and resources to develop such a robust process is really cool, and I love being a part of it.
Editor's Note: The Clorox Company use of palm oil ingredients is largely limited to derivatives of palm and palm kernel oil. Typically present in very small percentages as subcomponents of surfactants, fatty alcohols, emulsifiers or fragrances, we use palm oil derivatives in some of our bio-based and conventional cleaning products, food flavorings and fragrances as well as natural personal care products such as cleansers, lotions, shampoos and soaps.
Palm oil derivatives are important ingredients in our formulas. However, our total palm oil ingredient use represents less than 0.01 percent of palm oil produced globally each year.