Clorox Has 2020 Innovation in Store
Clorox is passionate about innovating for Good Growth that's profitable, sustainable and responsible.
And the inaugural year of our IGNITE Strategy is chock-full of innovation that delivers on the Good Growth promise.
That means developing products consumers love and then extending those innovation platforms into new and sometimes unexpected areas. It also means finding ways to meet growing consumer expectations for more environmentally sustainable products.
Here are some innovations we're particularly excited about this fiscal year.
Burt's Bees
The new and improved Burt's Bees® Renewal Regimen features an updated formula that includes bakuchiol, which provides benefits similar to retinol — reducing the look of fine lines and wrinkles, firming, evening skin tone — but without the harshness retinol's known for. Bakuchiol is a popular ingredient in prestige brands, and Burt's Bees is the first mass brand to offer consumers a full face-care regimen with it. Now people worried about wrinkles and fine lines have a natural, gentle alternative to retinol from Burt's Bees, whose responsibly sourced ingredients come from nature, are never tested on animals and come in recyclable packaging.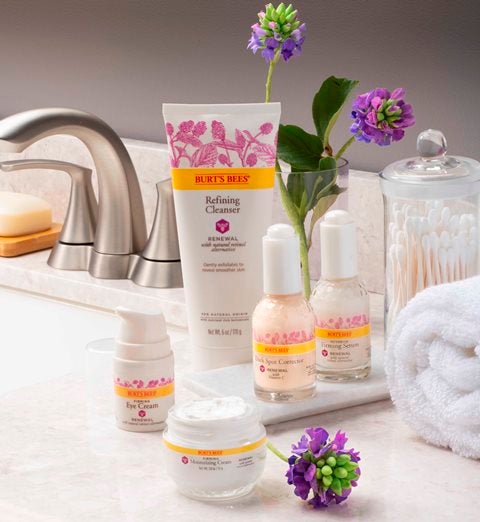 Clorox
Clorox® liquid bleach
We're again concentrating our bleach, resulting in a superior formula with less waste. That saves on transportation costs, uses less water in the manufacturing process and also makes our product easier for people to use.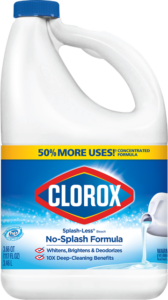 Compostable Clorox cleaning wipes
Clorox, the company that invented the disinfecting wipe 20 years ago, is changing the wipes game again. This time, we're introducing wipes that are compostable under both municipal and home conditions. We can't wait to share this product with consumers as it's a perfect example of innovation that's good for consumers, good for the Earth and good for the cleaning category.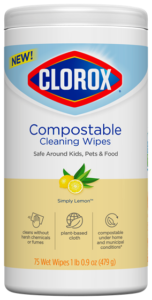 Clorox fabric sanitization
With 100+ years of equity in the laundry aisle, Clorox is launching a platform of sanitizing products to address a top laundry issue: odor. This sanitizing platform eliminates odors at their source by killing 99.9% of odor-causing bacteria, so odors are gone for good. We've got a form for your every odor-eliminating need!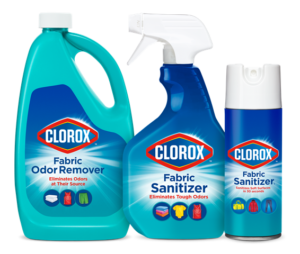 Glad
The Australia-New Zealand market has introduced a range of Glad® to be Green compostable and plant-based trash bags. The plant-based bags use resin made from sugar cane rather than fossil fuels, creating a smaller carbon footprint. The compostable bags are made from corn starch, a renewable material, and are a great way to divert food waste away from landfill. The Glad to be Green range offers sustainable solutions and compelling value to consumers.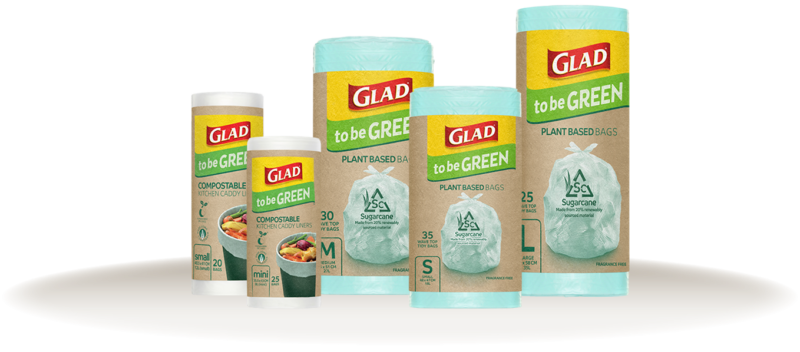 Hidden Valley
Get ready for Hidden Valley® Ranch Secret Sauce. It's the secret weapon for people who want to bring the fun and excitement of restaurant-style sauces home, perfect on burgers, tacos, fries and anything else you can dream up. Look for three artfully crafted, premium secret sauce recipes — original, spicy and smokehouse — at a store near you.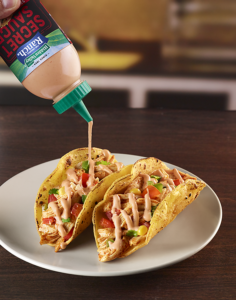 Kingsford
We're upping our BBQ game with the introduction of Kingsford® 100% Hardwood Pellets. With rising consumer interest in pellet grilling and a hunger for pellet fuel options that infuse more flavor into grilled food, Kingsford® is introducing all-natural wood pellets with 100% flavor hardwood and absolutely no fillers, preservatives or binders to deliver delicious hickory, cherry and maple wood flavor.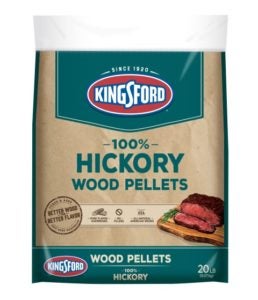 RenewLife
RenewLife® Herholistic is a consumer-led innovation and the first RenewLife product to combine probiotics with herbal supplements to help women with digestive issues and common discomforts during times of hormonal change, such as menopause, menstruation and pregnancy. For example, HerHolistic can provide real relief to women who suffer nausea while pregnant or hot flashes during menopause as well as bloating during menstruation.