Sustainability in Our Products and Packaging
Learn About Our New IGNITE ESG Goals
When we formulate and manufacture our products, we keep you and our planet in mind. We strive to use ingredients and packaging that are more sustainable, including materials that are recyclable and compostable. Ultimately, our goal is to deliver high-quality products that make your everyday life better, every day. When it comes to the amount of materials that go into our products and packaging, we believe that less is more. We're always trying to find ways to reduce the overall volume of materials. That way, we can help eliminate any associated footprint and minimize the waste that potentially ends up in landfills.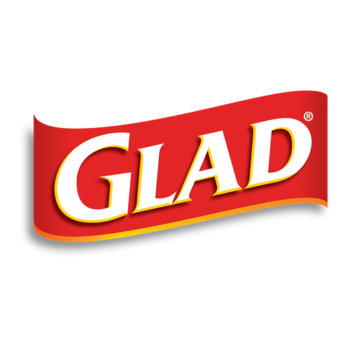 Glad
Working to Create More Eco-Friendly Trash Bags
For decades, the Glad® brand fought waste with strong, reliable trash bags. In recent years, the brand minimized waste further by shifting to be at the forefront of effective and responsible waste management solutions. The brand found new ways to make even stronger bags with less plastic.
Through new technology, the Glad® brand removed 6.5 percent of the plastic required to create its base trash bags, which is the equivalent of 140 million fewer trash bags per year. It also reduced the amount of source material used for product packaging.
The Glad® brand has played an active role in providing information, education and access to waste-less programs across the country. To this end, it has been committed to progress against the three R's:
Reduce: Finding innovative ways to maintain quality while reducing both the environmental resources (energy, water and oil) that go into making bags and the plastic that comes out of the manufacturing process. This includes encouraging consumers to reduce their waste.
Recycle: Staying on the leading edge of developing bags for recycling and composting. As communities commit to new programs, the brand will make bags available in local stores.
Reuse: One person's waste can be another's treasure. The brand continues to sponsor annual events that promote the reuse of toys for kids in need, winter coats for those without, and electronics for families after disasters such as fires or floods.
The Glad Manufacturing Company reuses nearly all rejected product or scrap plastic, and what it cannot use is sent to a third party for recycling. We also help save energy and waste by including "wide-spec" resin (the "raw" form of plastic) in Glad® trash bags, which might otherwise have to be reworked or scrapped by resin suppliers. In recent years, we have reduced packaging material for 32 Glad® trash bag product items by an average of 45 percent, resulting in a significant reduction in the use of paper board and improved freight efficiency.
The Glad compostable bags available in Canada are completely biodegradable. These bags address sustainability on two fronts. First, they are 100 percent compostable, meaning they disintegrate rapidly into compost that supports plant life. Second, the bags are made from annually renewable plant resources.