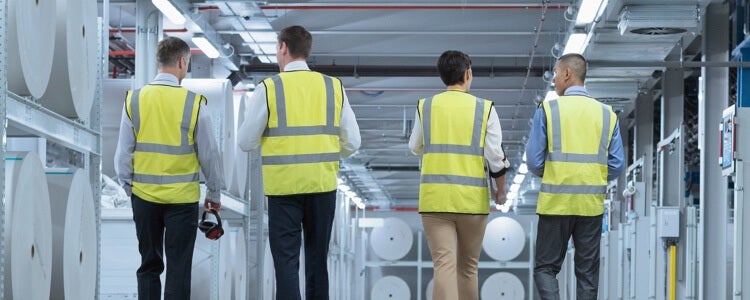 Our Approach to Product Safety
At Clorox, your safety and that of your family, your pets and the environment is a top priority. We start with an evaluation of every product's safety, efficacy and regulatory compliance before it ever makes it to store shelves.
Our safety assessments begin with analysis of each of the materials that goes into making the product. This includes consideration of potential short-term and long-term impact from all types of exposures, including incidental or accidental, and routes of exposure such as skin, eye, ingestion and inhalation. Another key component of product safety is ensuring consumers understand how to safely use, store, and dispose of a product and its packaging. Our labels include clear directions for use, precautionary statements, first-aid measures, and storage and disposal. Additional safeguards such as child-resistant packaging are incorporated for certain products.
The chart below illustrates the process used by our product safety team to review ingredients and formulas for new and existing products. Considerations in this review process include public and environmental health and safety impacts.
All products manufactured and distributed in the U.S. are subject to state and federal regulations. To comply, we perform safety testing and analyses, ensure that products contain appropriate labeling, and use only approved ingredients or formulations. For example, products classified as antimicrobials, such as disinfectants or sanitizers, are regulated by the U.S. Environmental Protection Agency, requiring every aspect of these products — including formulation, labeling and packaging — to undergo detailed review against predetermined criteria before approval for market. Once a product is in the marketplace, we strive to proactively address any potential product safety or quality issues so we monitor and track consumer and customer feedback and are committed to quickly addressing regulatory and public health agency inquiries regarding the product. We use an established and globally consistent process of convening cross-functional teams of experts to identify, contain and remediate product issues that may arise at any point in the value chain. This established process — called the Product Issues Team process — identifies, escalates and evaluates actual or potential product noncomformities that may result in consumer perceptible defects or regulatory issues, or could pose a potential safety risk. Within this Product Issues Team process, there are clear responsibilities and guidelines for a rapid response if unforeseen actual or potential product noncomformities were to occur, despite all of the safety precautions we have taken. Clorox conducts annual training for relevant employees involved in the Product Issues Team process.
When appropriate, we involve senior management and the board of directors and recall products from the marketplace or take other corrective measures according to our Product Issues Team process. As needed, we engage our consumers and other potentially impacted stakeholders.
Fragrances
Our safety evaluation also includes an assessment of fragrances, dyes, preservatives and other ingredients in our formulations. All fragrances we purchase from third-party suppliers must comply with International Fragrance Association (IFRA) standards, which define safe use levels of individual fragrance ingredients, as well as our internal guideline that restricts presence of certain hazardous substances.
We use a rigorous, reliable, and relevant scientific process to substantiate fragrance ingredient safety, focusing on the real-world use of these ingredients leveraging Research Institute for Fragrance Materials (RIFM) global database which includes extensive data on thousands of fragrance ingredients that have been safely used for many years. Furthermore, our fragrances comply with all state and federal laws that govern fragrances and impose regulatory obligations.
Learn about our approach to disclosing fragrance ingredients.
Animal Testing
Clorox is committed to ending animal testing in our industry. We are, and will continue to be, relentless in our efforts to replace such testing with non-animal alternatives that are still able to confirm the safety of our products.
Our Commitment
As part of our IGNITE strategy, advocating to advance the science in this area is one of our key goals. Our vision is to eliminate the U.S. Environmental Protection Agency's animal testing requirement for disinfecting products and replace it with non-animal alternatives.
To accomplish this, we'll continue to be active leaders in the creation, development and validation of alternative methods that demonstrate product safety. As a board member of the Center for Alternatives to Animal Testing (CAAT) at The Johns Hopkins School of Public Health, we collaborate with a community of academics, industry scientists and government. Through engagement with regulators, we'll continue encouraging them to join our efforts to identify and implement innovative solutions, such as in vitro (Latin for "in glass") methods, that eliminate existing regulations to conduct animal testing without compromising product safety.
Since 1987, Clorox has been actively working toward a future where animal testing has no role in product development. We have a leadership role in the Society of Toxicology's In Vitro and Alternative Methods Specialty Section, participate in the U.S. EPA's working group for animal test replacements and are actively involved in U.S. government activities to develop predictive toxicity methods as alternatives. We also hold meetings with state regulatory agencies to facilitate acceptance of animal testing alternatives (currently referred to as New Approach Methodologies, or NAMs). We actively participate in trade association and nongovernmental organization efforts on NAMs and participated on the U.S. EPA science advisory panel on the evaluation of state-of-the art alternative methodologies.
Our Current Approach
Clorox does not conduct or ask third parties to conduct on its behalf any animal testing on products or ingredients within the Clorox product portfolio unless that testing is required by law and there is no available alternative. When the law requires such tests, Clorox selects highly qualified contract research facilities that comply with all applicable animal welfare standards. When legal requirements allow alternative methods, including in vitro testing, Clorox will use them. We have brands in our portfolio, such as Burt's Bees, that ensure none of their products or ingredients are ever subject to animal testing by suppliers or regulatory authorities.
---
Related Links