Thriving Together: Burt's Bees 2020 Impact Report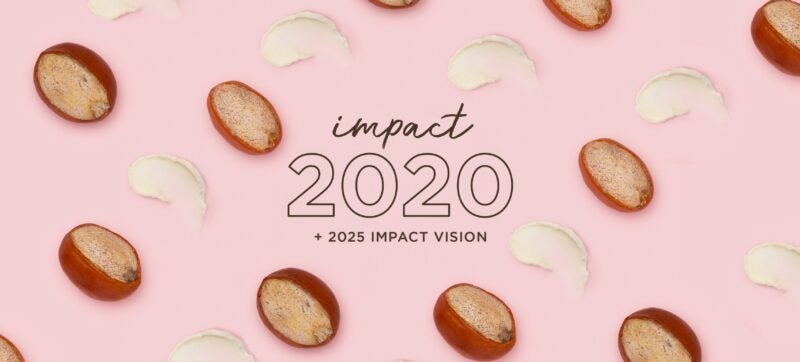 You are what you measure. And sometimes, what you measure, you become.
That's a lesson the folks at Burt's Bees took to heart from the brand's most recent goal period, as its 2020 Impact Report makes clear. When the brand set these sustainability goals more than five years ago, they were ambitious. Today, they're simply how Burt's Bees works.
Here's a sampling of once-bold goals that are now standard operating procedure for Burt's Bees:
Burt's Bees achieved a 99.6% natural origin average across its formulas.
100% of its packaging is recyclable either curbside or through TerraCycle®, and it uses an average of 50% recycled materials across its packaging.
It has landfill-free operations and is CarbonNeutral® certified.
So when it came time to develop the brand's 2025 vision, everyone involved understood it was necessary to push the vision and dream bigger in order to help build a cleaner and more resilient future.
The brand is focused on two areas where it wants to have an even bigger impact in coming years: reducing waste and energy and having a positive impact on its sourcing communities around the world.
Here's a sampling of Burt's Bees biggest environmental and social goals for 2025:
Net Zero Plastic to Nature
100% of packaging recyclable, reusable or compostable
50% reduction in virgin materials (plastic and fiber) by 2030 and 33% by 2025
Invest in U.S. recycling infrastructure for an increase in recycling of plastic that's equal to our plastic footprint
A Climate-Focused Future
100% renewable electricity through a 12-year virtual power purchase agreement and renewable energy credits
Offset carbon emissions from the transportation of our raw materials, finished products and employee travel
Resilient Communities & Supply Chain
20 global supply chain investment program projects help safeguard access to clean water, support women's and children's empowerment and promote health, safety and biodiversity
Responsible sourcing assessments and third-party audits help ensure the wellbeing of workers, upholding human rights, health and safety, labor standards and practices, business ethics and environmental protections.
"We envision a world where people are doing well by nature and for nature, without compromise," said Paula Alexander, Burt's Bees Senior Director of Sustainability. "This is the legacy of our founders who prized nature for its restorative benefits and to this day help preserve wilderness for future generations." 
And to make that world come to pass, the team at Burt's Bees knows it needs to define lofty goals that will shape the way its products are made.
Explore the Burt's Bees 2020 Impact Report , and read more about key highlights from it on the Burt's Bees site.