Supplier Diversity Delivers Impact Beyond Spend
By Dwan Armstrong, Group manager – Product Supply Organization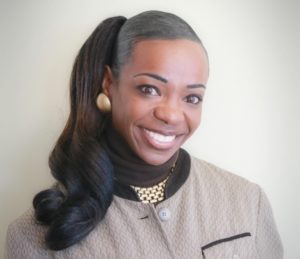 Working on supplier diversity is one of my favorite parts of my job. And knowing that Clorox is unwavering in its commitment to supplier diversity makes it even better.
In fiscal year 2019, we spent approximately $138M with minority-, women-, service-disabled veteran- and LGBT-owned businesses for contractual purchases like packaging supplies and logistics support.
Proactively trying to work with a diverse supplier base has a number of business benefits. It helps Clorox meet and exceed customer requirements that manufacturers use diverse suppliers (generating greater customer loyalty to Clorox), leads to innovative and creative business solutions and helps to enhance the reputation of our brands.  
Focusing on supplier diversity is also one more way Clorox invests in the communities where we live and work.
For example, one supplier based in Detroit, Michigan, supports a mathematics-enrichment and mentoring program for Detroit public school students.
Another supplier based in Chicago, Illinois, supports community organizations that run the gamut from STEM (science, technology, engineering, math) to classical music to addiction recovery.
And in Dallas, Texas, a Clorox supplier supports an innovative internship program at the only historically African American institution of higher learning in North Texas. It also hosts an annual Thanksgiving dinner, donating 1,250 complete family dinners to people in need.
Engaging and spending with diverse suppliers is not only the right thing to do, it's also the smart thing to do. It economically enriches a community by building wealth and brand loyalty among an ever-changing and increasingly important target market.
It's also a virtuous cycle: The more we focus on supplier engagement and community impact as a byproduct of the money we spend with diverse suppliers, the more we demonstrate the full value of supplier diversity. Increasing our supplier diversity spend will be the byproduct of that success.