By Tiffany Tan Kohler, Director of Marketing – eCommerce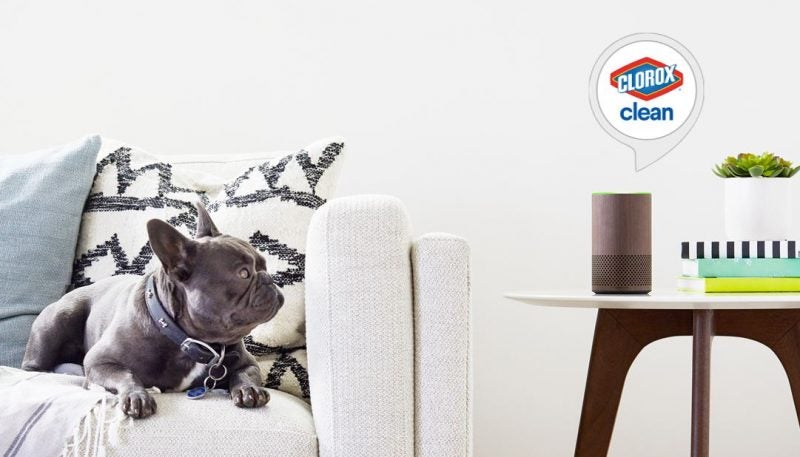 "Ok Google, what's the weather in Toronto today?"
"Alexa, buy disinfecting wipes"
These days, it's not unusual to walk into a home and hear family members talking to a smart speaker sitting on a countertop. More and more, people are turning to voice technology like Amazon's Alexa and Google Assistant to search for answers, buy products or simply be entertained.  
In fact, Forrester Research predicts that 50 percent of U.S. households will have smart speakers by 2022, accounting for 68 percent of all smart-home devices. 
Today, these speakers feed us tidbits of information such as weather or traffic, execute simple tasks like adding items to a shopping list and streaming our favorite Beyoncé single. Tomorrow, we believe they will redefine how people engage with technology — and brands.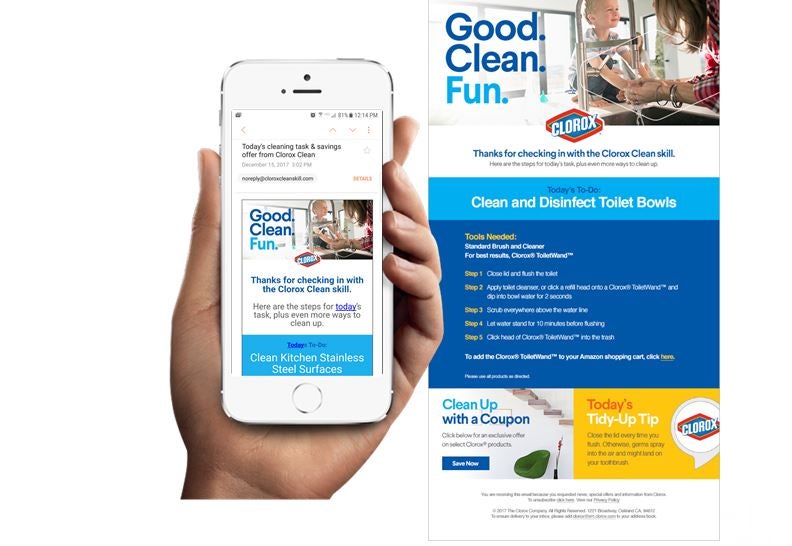 At Clorox, we're pretty excited about voice. Last year, we launched a Clorox Clean Alexa skill with Amazon and the Kingsford brand provided content so the Google Assistant can answer questions about grilling. And we have a Clorox Stain Advisor skill soon to launch.
We believe voice will become an important way we communicate with our consumers — and how they communicate with us. It will help us deliver even more value. For instance, with our Glad Recycler Alexa skill, we help people figure out if certain items in their home are recyclable or not. With our Clorox Clean skill, we break down short cleaning tasks into simple, easy-to-follow steps.
The power of voice marketing is driven, in part, by how natural it feels to people. Teaching someone to use a smartphone can be challenging as they learn pinch and zoom, doubletap or swipe right. But voice technology is one of the first where people don't really need to "learn" how to use it. It emulates how we already communicate every day. Nowhere is this more apparent than hearing my 6-year-old nephew speak to the technology as he would to a friend: "Alexa, tell me a knock-knock joke."
While the existing voice technology solutions aren't yet entirely "elegant" (voice recognition is still clumsy on some platforms), we believe that testing and learning in this space now will help us build a strong capability. Then, when the technology becomes truly mainstream and on-demand connection is expected, Clorox will be ready. 
After all, it won't be long before we ask our smart fridge to automatically replenish our Hidden Valley Ranch or until we can order Clorox Disinfecting Wipes through our voice-enabled car!