Proud to Support LGBT Inclusion
By Caroline Hendee and Kristen Sweeney
Clorox Southeast showed its pride Sunday, October 9.
That day marked the first time that members of Southeast PRIDE, the Clorox LGBT employee resource group, marched in the Atlanta Pride Parade, one of the largest and oldest of its kind in the US. The parade was part of Atlanta's 46th Annual Pride Festival, a two-day celebration where "persons with widely diverse gender and sexual identities are united, visible and equal."  
More than 60 of us from Clorox — employees came from Alpharetta, Forest Park and Kennesaw, Georgia; Durham, Pleasanton, California, and Florida (home to Renew Life) — joined some 200 other organizations to walk through downtown Atlanta in front of 300,000 people in a show of support for diversity, inclusion and the LGBTQ community.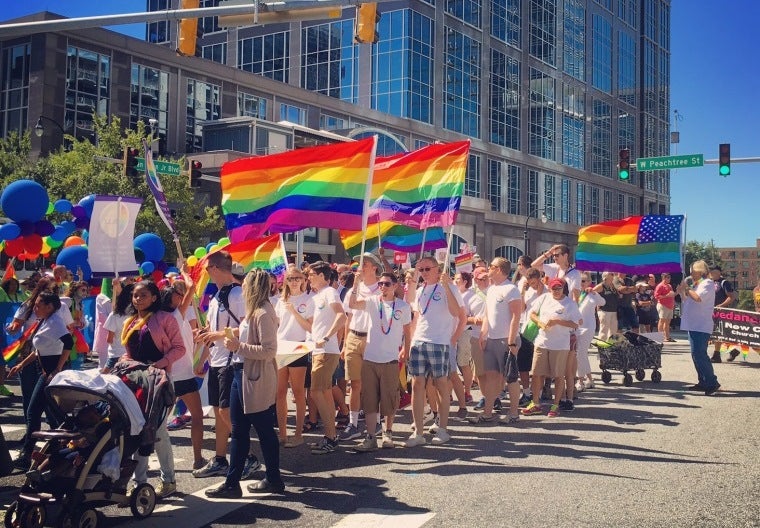 We carried banners and rainbow flags, adding to the swirl of bright colors, unique costumes and festive decorations. The two-mile parade route was lined with cheering crowds and smiling faces. Those smiles got even bigger as we passed out Burt's Bees® lip balms along our way.
Supporting the community
The Clorox group was fortunate to walk behind CHRIS 180, an Atlanta nonprofit that provides children, adults and families with trauma-informed behavioral health services and support systems, and which Southeast Pride proudly supports. CHRIS 180's members played music, sang and danced throughout the parade, spreading positive energy and happiness.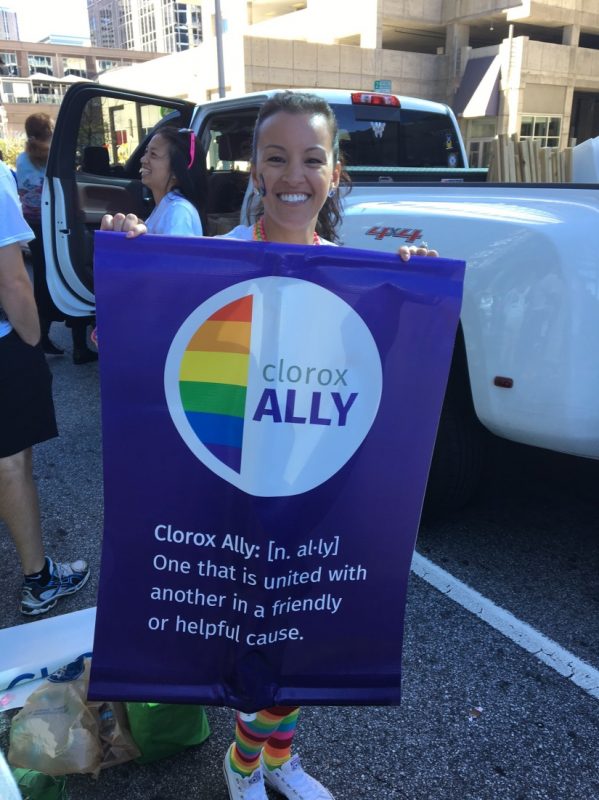 At parade's end, participants flooded into Atlanta's Piedmont Park, where the celebration continued. The park housed a Pride Marketplace and two stages featured live musical performances.
By participating in the Atlanta Pride Parade, Southeast PRIDE was able to enhance the Clorox image in the Atlanta area with a bold display of our commitment to diversity and inclusion. It's an event we look forward to being a part of in the future.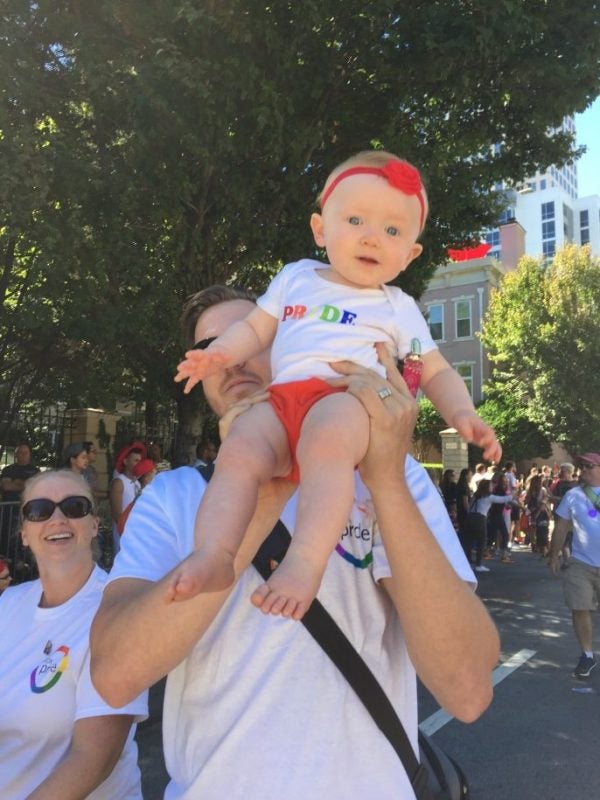 Recognizing LGBT History Month
October is also LGBT History month.
The Clorox Company is proud of its longstanding commitment to diversity and inclusion as well as to the LGBT community. We are proud of earning a perfect score (100 percent) on the Corporate Equality Index every year since 2006. We're one of just 77 U.S. companies to achieve that, and we expect to earn another perfect score this year.
2006 was also the year Clorox Pride formed, the company's first employee resource group. Today Pride is active in multiple Clorox locations in the U.S. and Latin America.
We are longstanding sponsors of the Out & Equal Workplace Summit. At this October's annual summit in Orlando, Florida, we had 11 Clorox attendees, including three vice presidents and our executive sponsor, Dawn Willoughby, co-COO of Clorox.
In addition to the Atlanta Pride Parade, our employees show up in force every year for the Oakland Pride Parade.
Finally, Clorox Pride made history this year by launching the Burt's Bees Pride Pack, the first Clorox product created for and marketed to LGBT consumers.