Storytelling the Kingsford Way
By Adam Rosenberg, Brand Engagement Manager – Kingsford
Clorox brands generate a lot of great creative content.
Most of the time, we develop it with an advertisement-first mentality. That means we're creating it to drive someone to the store to buy that product.
In recent years, however, storytelling has become a bigger focus in what we do. But most of our creative still heavily pushes a product.
Until now. The Kingsford brand has created a video series called "American Pride," a collection focused on the faces behind the product.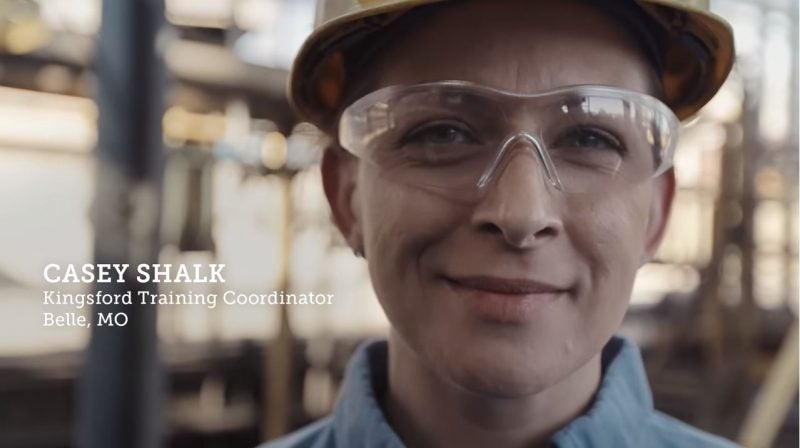 Four American Pride videos highlight two Kingsford plant employees and two of our most passionate fans. The key theme in each of these videos is how Kingsford makes these people feel. Letting the product take a backseat in marketing creative isn't the sort of approach you'd expect from a consumer product company, yet the result is authentically Kingsford.
The two employee-focused videos introduce us to Clay McDaniel and Casey Shalk – both in the Belle, Missouri, plant.
Clay has Kingsford in his blood as his father and grandfather both worked for the company. He's clearly proud of what he does and how Kingsford brings the Belle community together. There's even a great scene where Clay finds his father's initials carved into the ground at the plant.
Casey is the training coordinator at the Belle plant and loves sharing the story of where Kingsford Charcoal comes from (hint: it involves a LOT of sawdust from wood). Her family takes grilling seriously. She even brings a travel grill on the road to her daughter's power-lifting competitions. Casey and her family feel enormous pride every time they look at a package of Kingsford knowing it was made right in their backyard.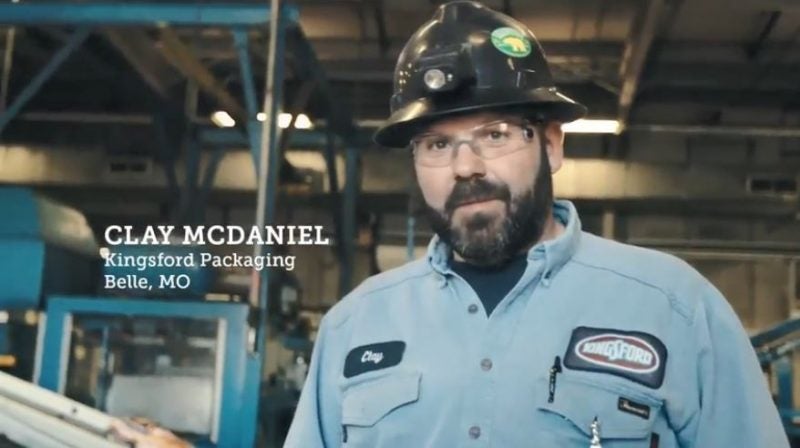 Kingsford employees aren't the only people with deeply emotional stories to tell about the brand.
Patrick Jones is a BBQ enthusiast and food truck owner who brings his passion for low-and-slow to new heights. To him, BBQ is what brings a family together. I met Patrick while he was cooking at this past year's Memphis in May competition, and you can't help but smile as you hear him talk about the pride he has in grilling and smoking with his family. 
Victor Janer lives in Southern California and has been building grills his whole life. Kingsford has been part of his life since as long as he can remember, and he's passing along his knowledge and enthusiasm for building grills to his son.
This was a really exciting collection of creative pieces to launch. The series allowed us as a brand to focus on creating emotional connections rather than just push product. It's been well received on social, and we look forward to building out the "American Pride" series in the next few months to highlight more about what makes Kingsford's heritage a true part of the great American story.