Helping animals and their humans get back on their feet (and paws)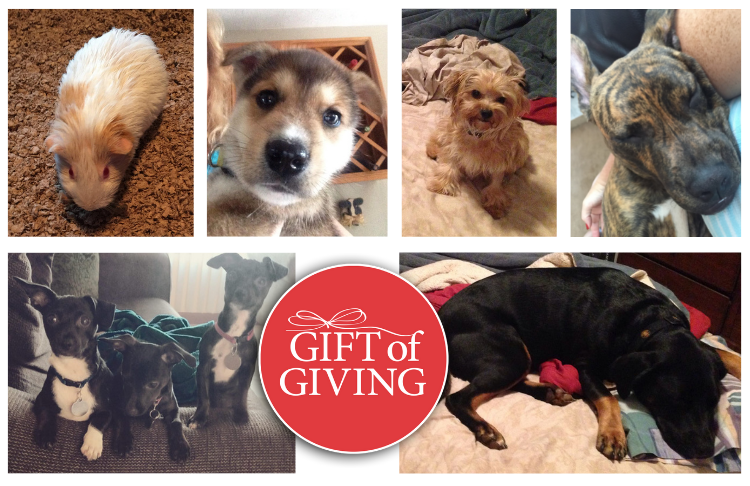 By Danielle Freeman, GME Best Practice Leader, Product Supply Organization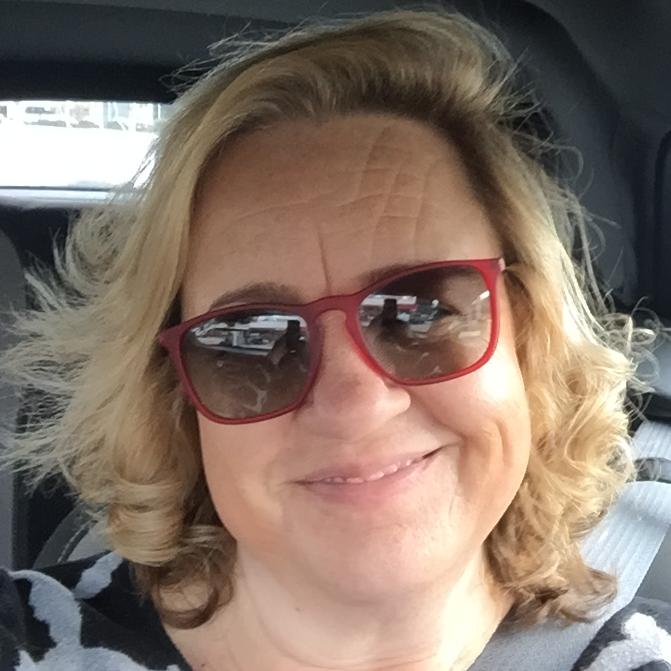 I've lived in many states in my adult life — seven so far — and one thing I've done to help acclimate myself to a new city is volunteer. When my family and I moved to Georgia, that's where I learned about Ahimsa house.
The only organization dedicated to helping the human and animal victims of domestic violence stay safe and together, Ahimsa house — which in the Buddhist tradition means respect for all living things and the avoidance of violence toward others — is a shelter for animals of any kind while their owners get back on their feet. While there's a system to help people, they're not able to bring their family pets. From my experience, I learned that 71% of victims entering domestic violence shelters report that their abusers threatened, injured or killed the family pet.
As a foster, I am the bridge for people that need to take some time to focus on their next step, knowing their pet is safe and loved while doing so. The concept is to return their pet to them when they're ready (usually in eight to 12 weeks).
My family and I have had foster puppies, senior dogs and every age in between. We've also fostered more unusual pets like a bearded dragon, guinea pig and dwarf bunny. These animals often need veterinary care (which Ahimsa covers) and can be afraid and untrusting. We spend the entire time loving them, teaching them to trust, nursing them to health if needed and making them a part of the family, knowing they're only here for a short time.
Our first Ahimsa foster was Katy. An Ahimsa transport volunteer brought her to us, which kept the entire match anonymous. The victim and I never know one another, and that's by design. She doesn't have to tell me her story or thank me for anything I've done. We both have to trust the Ahimsa system and do our part to make it successful.
While staying with me, Katy had a full agenda. She needed to be spayed, which Ahimsa arranged, and we cared for her afterwards. She needed to be taught that people were trustworthy, and it took no time before she fit right in, playing and napping with our own dog.
I was traveling for work in Mexico City close to Christmas when I got the call that it was time for Katy to return to her person. Although I wanted the reunion to wait until I got back, part of the healing process is to help victims learn they're in control of their own lives — contrary to how they're often meant to feel in abusive relationships. For that reason, Ahimsa policy is to return the pet within a short time frame. I realized then that this process was not about me but about the victims and their pets. So my family retrieved the presents for Katy from under our Christmas tree, gathered her things, hugged her for me and sent her off to her person. Our first foster experience was a success.
I've fallen in love with all our fosters in no time, just like they were my own pets. There was Penelope the guinea pig, who used to demand carrots each morning by squealing the minute she heard my feet hit the floor. There was Baby, who reminded us how much fun it is to train a puppy. There was the time I decided three dogs at once was a good idea and welcomed Mia, Moose and Maggie — only to learn that there is such a thing as too many. (It was a fun, crazy, noisy house for a while.) And then there was Itsy, who I'll always remember because the day we got him I learned my father had passed away unexpectedly. It was an overwhelming and sad time, requiring me to change my focus. This time, Ahimsa was there for me.
We love to be a haven for Ahimsa pets whenever we can. If we have a lot on our plates, we make donations to purchase food, assist with vet bills or help support their other programs.
Through Ahimsa, I've learned about myself and my community. I've learned it doesn't take much to be a bridge, to stretch out your hand and to help someone else — human or animal.