Going 'outside the bag' to showcase Glad performance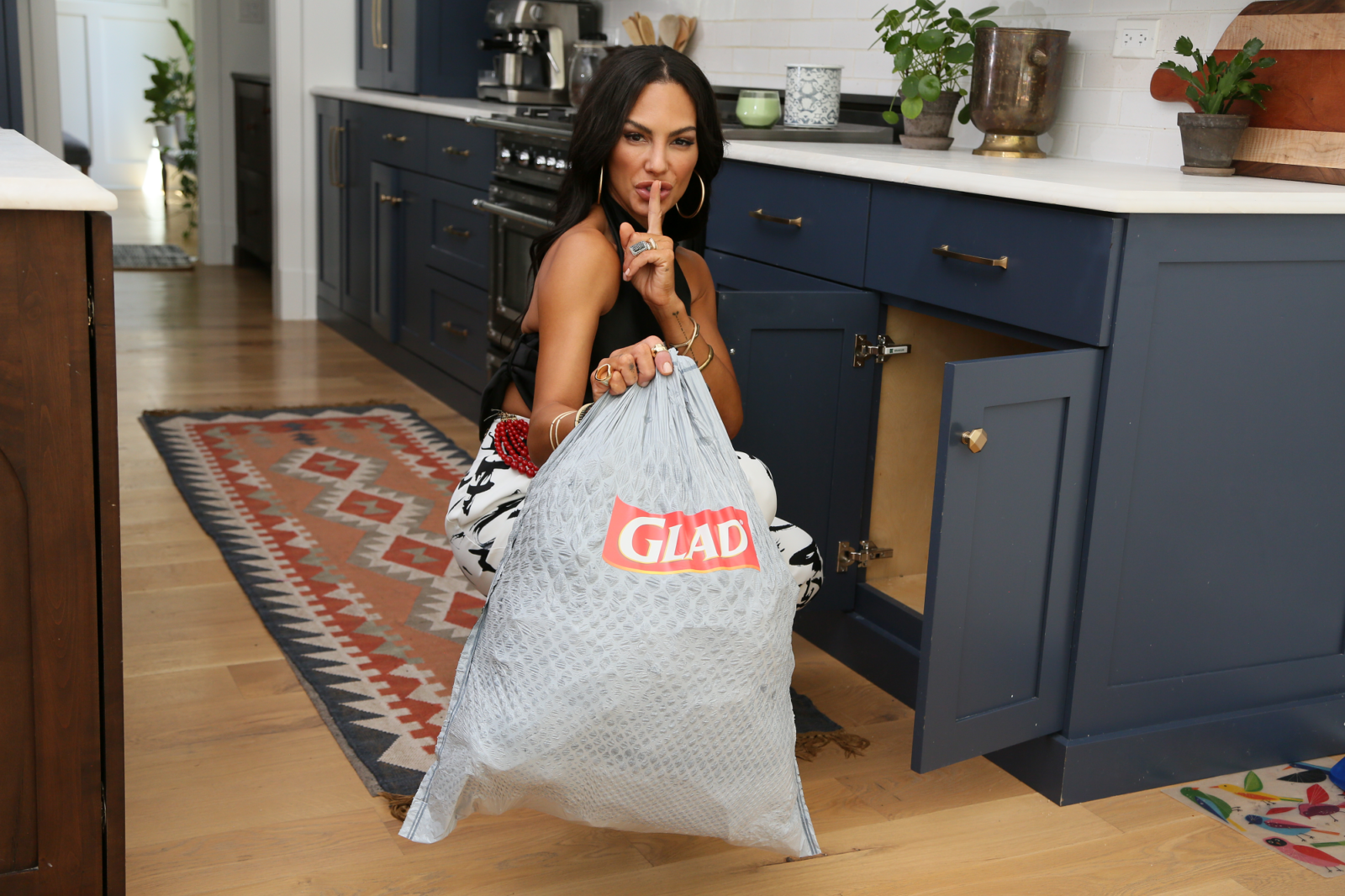 By Angie Block, Associate Director Brand Engagement, and Serena Tam, Senior Digital Marketing Manager
Glad provides innovative, trusted solutions and relentlessly pursues ways to deliver excellent odor control, strength, scent, color and more so consumers can get on with their day. We continue to think "outside of the bag," using creative executions and cultural moments to help showcase our product innovation and performance to help make people and the planet happier.
This fall our U.S. and Canada teams are using extraordinary situations and expert credibility to demonstrate that our bags are up for a challenge and that consumers can rely on Glad for their everyday needs.
Partnership with real estate expert underscores product performance
The U.S. team tapped into the culturally relevant hot housing market and partnered with real estate agent and interior design specialist Amanza Smith from the hit TV show "Selling Sunset" to create the most recent Glad "Torture Test" installment.
While many competitor bags only mask the smell of trash, Glad® ForceFlexPlus with Clorox® bags use innovative technology to help eliminate food and bacterial odors to help keep your home smelling clean and fresh.
To showcase our odor-eliminating technology of Glad with Clorox, Amanza hosted an open house where unsuspecting home buyers were brought in to tour their potential dream home. What prospective buyers didn't know is there were bags of trash hidden throughout the home. Once revealed, they were surprised to find the hidden trash bags and delighted by the performance.
The campaign opened many doors for the team to connect with consumers, from capturing attention in an unexpected way, reaching Amanza's loyal followers and aligning with a key cultural conversation.
'Top Chef' sponsorship shows at-home cooks how to compost
Knowing Canadian consumers have a love for cooking, our team decided the 10th season of "Top Chef Canada" was the perfect opportunity to highlight the ease of composting aided by the new Glad drawstring compost bags.
Over 70% of Canadians have access to curbside composting programs*; however, there are Canadians who have yet to make it a part of their everyday lives, and we know that the thought of sorting their waste is a hurdle for many. The partnership with "Top Chef" will put the bags in a dramatic — but relatable — situation to show how easily composting with Glad bags can be adopted into cooking routines.
Going beyond product news and further demonstrating the brand's commitment to sustainability, at each chef's cooking station Glad compost bags and recycling bags will be featured throughout the season.
To see Amanza's video or learn more about Glad ForceFlexPlus with Clorox trash bags, visit Glad.com/Amanza and follow along on Instagram for more content. "Top Chef Canada X" makes its debut Sept. 26 at 10 p.m. ET/PT on Food Network Canada.

*Environmental Research & Education Foundation, Canada," State of the Practice of Organic Waste Management and Collection in Canada," July 2021.