GivingTuesday Is a GIFT that Keeps on Giving
By Deborah Napierski, associate director – Community Relations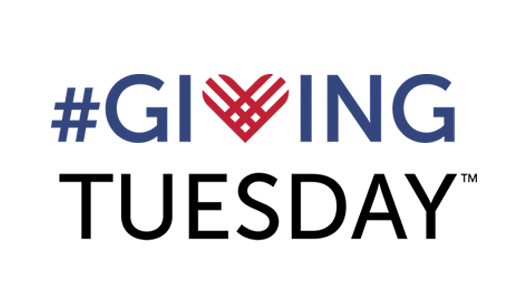 This #GivingTuesday, Clorox is again turning to our employees to give away up to $10,000!
This year, the stakes, and benefits, are even higher.
We've randomly seeded the GIFT charitable giving accounts of five employees with $1,000, which those employees can donate to any charity of their choice. And an additional 50 employees will receive $100 in their giving accounts for a total of $10,000.
GIFT is the year-round Clorox employee giving program for people in the U.S. and Canada. Through it, Clorox matches employees' charitable donations up to $2,500 annually. We also match employee volunteer hours with up to $300 more in charitable funds.
In 2018, 45% of eligible employees participated in GIFT. Between employee donations and the Clorox match, we donated more than $4.8 million to 3,500+ nonprofits.
Secretly granting charitable dollars to employees is our latest tactic to drive participation numbers even higher. We hope that when people log into the GIFT site to see if they're a winner, they stay to see how easy it is to give to charity and receive a corporate match from Clorox.
This approach paid dividends in November 2019, during our annual GIFT promotional period. To celebrate the spirit of giving, Clorox put $1,000 in the giving accounts of five employees who donated during the promotional period, and we gave another five employees $100 in charitable gift funds. Employees used the money to support medical research through nonprofits like St. Jude's and the Juvenile Diabetes Research Foundation, animal welfare with Save Our Strays, the environment with Don't Waste Durham and their children's elementary schools.
We can't wait to see how Clorox people will support their community with this latest $10,000 gift!
#GivingTuesday is a global day of giving fueled by the power of social media and collaboration. Celebrated in the U.S. on the Tuesday following Thanksgiving (and the widely recognized shopping events Black Friday and Cyber Monday), #GivingTuesday kicks off the charitable season. This is a time of year when many people focus on their holiday and end-of-year charitable giving — and when many nonprofits receive the bulk of their annual donations.
Get involved, get social on #GivingTuesday:
Share your story on the #GivingTuesday blog
Tweet your support of #givingtuesday here
Visit #GivingTuesday Giving Lab to learn about giving around the globe
Look for the #CloroxGives hashtag to see how Clorox employees are supporting their communities this #GivingTuesday